What is Acute Care Inpatient Rehab?
Acute rehabilitation is a program for patients who have experienced serious illness or accident that has affected your ability to function as you have previously. Acute inpatient rehab uses therapy, medical and nursing treatment and education to help you build the skills you need to return to a home/community setting as independent as possible.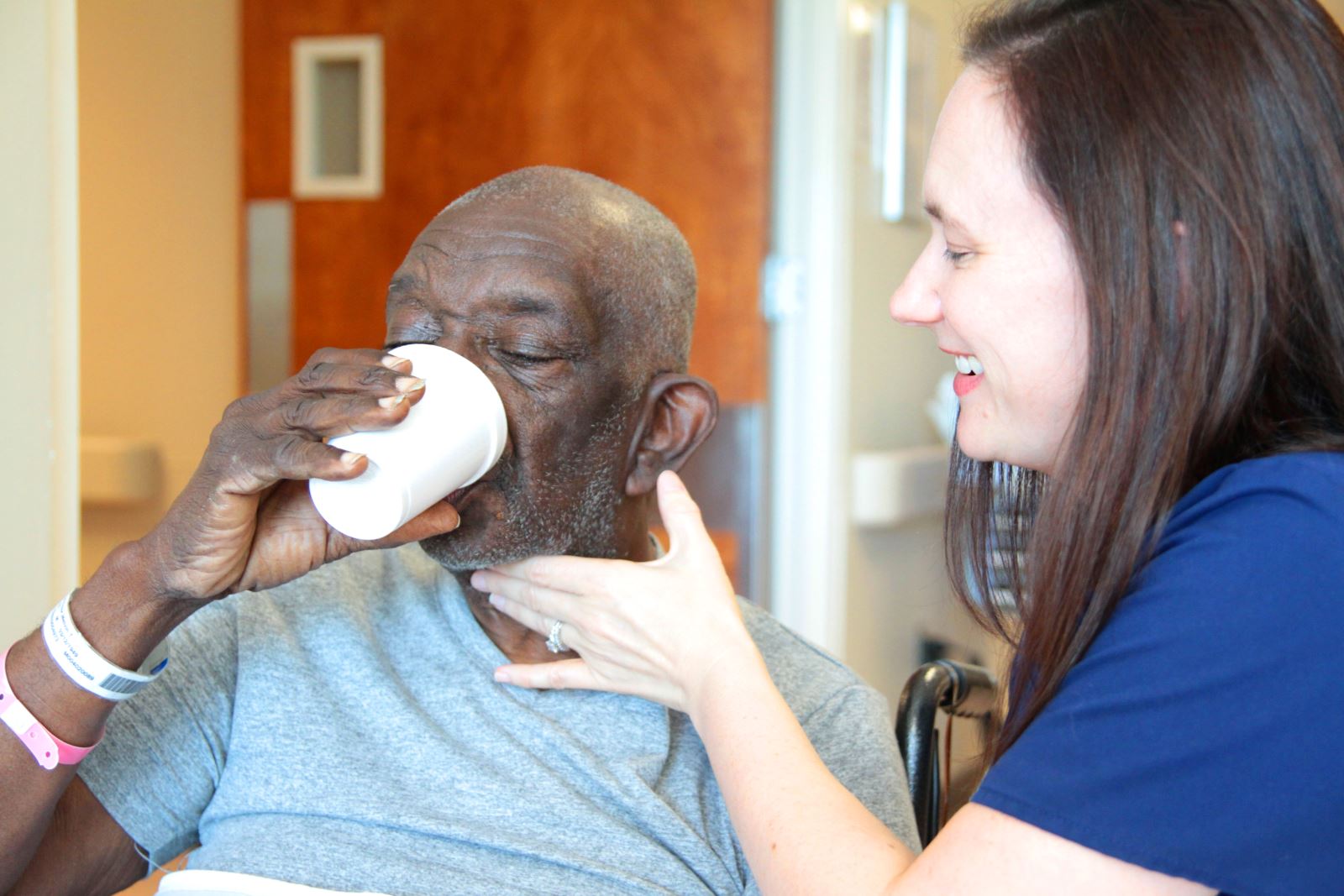 Acute rehab is a specialized hospital unit. Your length of stay is based on your individual needs, ability to participate and progression in your recovery.
Admission to acute rehabilitation is based on specific guidelines, including your particular illness or injury and how it has affected your ability to function.
The focus of acute rehab is to return you to your home/community setting with the ability to function as independently as possible.
A team of physicians, nurses, physical and occupational therapists, speech pathologists and social workers work together to create an individual plan that meets each individual patient's needs. To help reach your goals, inpatient rehab includes physical, occupational and speech therapies.
Learn more about inpatient rehab
Why do I need acute rehab?
A period of intense therapy, at least three hours per day, may help you regain your ability to function after a serious illness or accident. Medical management, nursing care and therapy are important in early recovery. This helps you regain skills you need to return home and participate in activities that you have done before.
Who will take care of me in acute rehab?
Acute inpatient rehabilitation is an interdisciplinary team of healthcare provides working together and guided by an individual treatment plan that meets your needs. The team includes:
Physicians and nurses. The acute rehab units are staffed around the clock with nursing care and physician coverage. Physicians and nurses have specialized training in rehabilitation and understand how to manage various medical conditions.
Physical therapists, occupational therapists, speech/language pathologists and social workers. These healthcare providers will focus on providing strengthening and training in the skills needed to function as independently as possible.
Other therapies based on your needs. You may also have treatments such as wound care, respiratory therapy, diabetes education, dialysis or nutrition management.
How will therapy help me?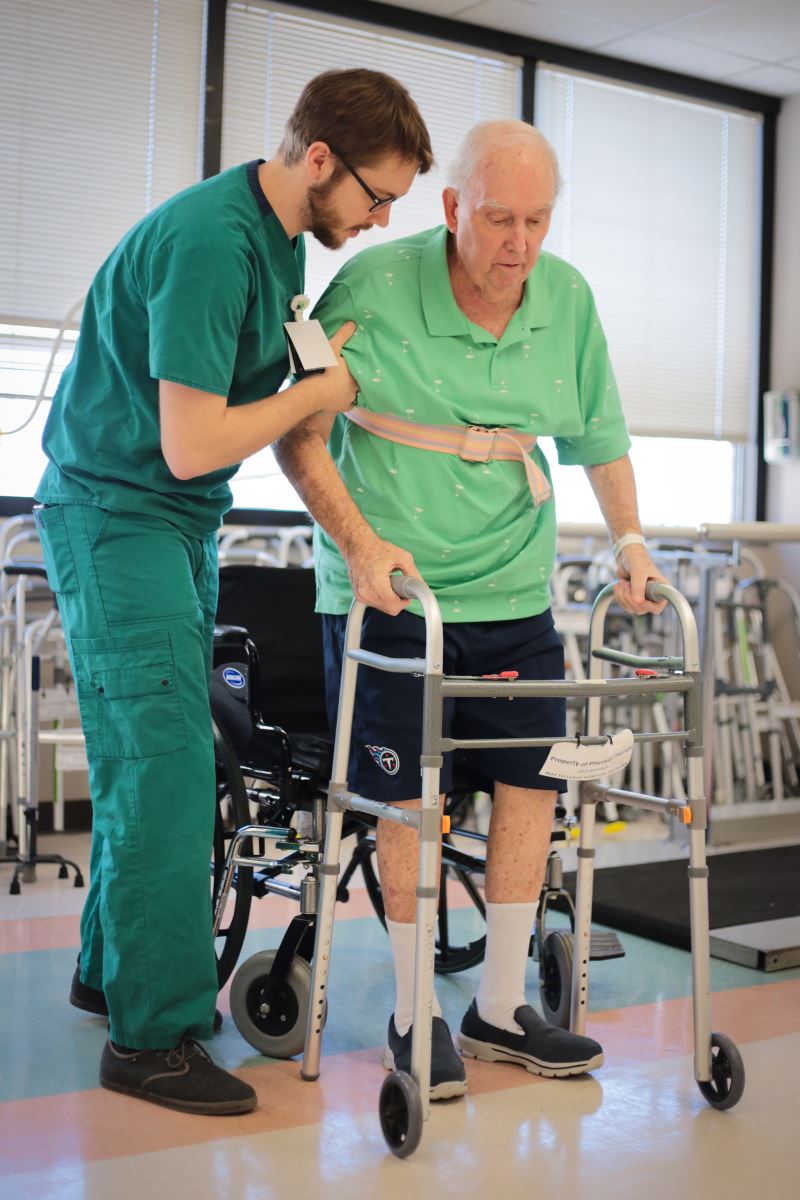 Your treatment plan will fit your individual needs. You will be assigned a team of therapists to help you reach your goals.
Physical therapy helps you regain strength, balance and coordination to restore mobility
Occupational therapy teaches you new ways to perform daily activities such as grooming, bathing and dressing
Speech/language therapy helps you regain speaking, swallowing and cognitive abilities
Can I return home when I finish acute rehab?
When you are admitted to acute rehab, the team will help you create a discharge plan with a goal to return to your home/community. The discharge plan is based on evaluating your current skills, home environment and your current needs. Early in your stay, you and your family will be involved in helping to create your discharge plan. The team will provide the education and training you need to manage life at home.
Will my insurance pay for acute rehab?
Insurance companies and Medicare set criteria for when they will cover the cost of acute rehab (sometimes referred to as Inpatient Rehabilitation facilities).
Medicare: If your condition meets criteria, Medicare will cover the cost as it does for other hospital stays.
Other Insurance: If you have private insurance or a managed Medicare plan, we will contact your insurance plan to help determine whether you will be able to participate in acute rehab and what costs will be covered. Based on this information, you and your healthcare providers can decide what rehab option is best for your circumstances.
Contact us
St. Joseph's/Candler has Acute Inpatient Rehabilitation Units at both hospitals.
St. Joseph's Hospital
11705 Mercy Blvd., Savannah, Ga. 31419
912-819-3343
Candler Hospital
5353 Reynolds Street, Savannah, Ga. 31405
912-819-6511