Meet the Movement Disorders Medical Team at the Institute for Neurosciences

Jill Trumble, M.D.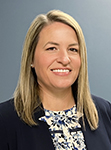 Jill Trumble, M.D., is the Medical Director of the St. Joseph's/Candler Movement Disorders Program. She received her Doctor of Medicine at the Medical College of Georgia, and her Bachelor of Science Degree, Biology, cum laude, from University of Georgia. Dr. Trumble served as Chief Resident while completing her Movement Disorders Fellowship at the Medical College of Georgia. She was voted "Resident of the Year" and was the recipient of Fellowship Grant to the International Movement Disorders Conference in Sydney, Australia. Dr. Trumble is an active member of The Movement Disorders Society and American Academy of Neurology, which allows her to participate in numerous volunteer and community education projects.

Learn more about Dr. Trumble's practice at www.sjchs.www.sjchs.org/neurology.
Meet Our Team of Neurosurgeons
Our medical team, together with the Movement Disorders Clinical team of therapists and support staff, offers comprehensive evaluation and treatment options to patients suffering from movement disorders.

Randolph Bishop, M.D.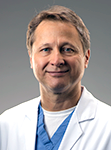 Dr. Randolph Bishop is a board certified neurosurgeon with expertise in complex and minimally invasive spinal and cranial surgery. Dr. Bishop earned his medical degree after graduating with honors from the University of Missouri. He completed his internship and residency in neurosurgery at the University of Alabama Hospital in Birmingham, Alabama, where he served as Chief Resident. Dr. Bishop is a member of the American Association of Neurological Surgeons, the Congress of Neurological Surgery and the Georgia Neurological Society. His published works have appeared in The Journal of Neurosurgery and Neurosurgery. He practices at the Neurological Institute of Savannah and is a team member of the St. Joseph's/Candler Movement Disorders Program. Dr. Bishop's interests include minimally invasive techniques in treating spinal disorders and pediatric spinal deformities.