Our free Movement Disorders Seminar returns Spring 2023
Registration form below
Become a sponsor here
St. Joseph's/Candler and the Institute for Neurosciences Movement Disorders Program will bring back its annual Movement Disorders Seminar in April 2023. The event will be held in person at the Armstrong Center on the Georgia Southern Savannah campus.
This free Movement Disorders Seminar fosters education, community and promotes useful resources to patients and caregivers to navigate their movement disorder journey. The seminar features educational sessions and access to local health vendors and providers.
When: Wednesday, April 26, 2023; registration and vendor fair begins at 9, program ends at 2:30
Where: Armstrong Center, 13040 Abercorn Street, Savannah
Cost: Free
Other details: Breakfast and lunch will be provided.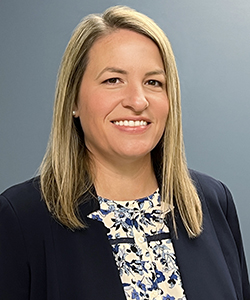 The keynote speaker is Dr. Jill Trumble. Dr. Trumble is a board-certified neurologist and medical director of the SJ/C Movement Disorders Program. Dr. Trumble is a graduate from the Medical College of Georgia, where she also completed her residency in neurology and her fellowship in movement disorders. She is board certified from the American Board of Psychiatry and Neurology. Dr. Trumble is the first St. Joseph's/Candler neurologist to have office hours in the Lowcountry of South Carolina. Among the conditions she treats are Alzheimer's disease, dementia, epilepsy, movement disorders, including Parkinson's disease, vertigo and others.
Other presenters include Julia Babos, registered dietitian at St. Joseph's/Candler, Meghan Creech, health educator at St. Joseph's/Candler, Scott Rider with Parkinson's Across America and Jill Costello with the Edel Caregiver Institute.
To register for this year's event, please fill out the registration form below. For more information, call 912-819-2224.
About the SJ/C Movement Disorders Program
The mission of the Movement Disorders Program is to provide the highest quality care available in the area, striving to promote a continuous positive quality of life for patients, their families and all caregivers experiencing the effects of a movement disorder. Some of the common movement disorders we treat include:
Parkinson's Disease
Lewy Body Dementia
Huntington's Disease
Essential Tremor
Restless Leg Syndrome
Torticollis
More
Become a sponsor of the 2023 Movement Disorders Seminar! Call 912-819-2224 for sponsorship opportunities. Or become a sponsor now by clicking here.
For more information about the Movement Disorders Program, visit our website.
If you'd like to make a donation to the Movement Disorders Program, you can securely do so online here.
Registration for the 2023 Movement Disorders Seminar
If you have a caregiver coming, please fill out a separate registration form so we have an accurate headcount for food. If you prefer to register over the phone, please call 912-819-2224.