Stroke Program at St. Joseph's/Candler Encourages Patients to Get SMART about their Stroke Risk
St. Joseph's/Candler is dedicated to reducing the number of deaths and permanent disabilities caused by stroke. Our stroke team is available 24 hours a day and consists of emergency physicians, neurologists, neurosurgeons, neuroradiologists, neurohospitalists, nurses, therapists and paramedics--all of whom are trained to recognize and treat the early signs of stroke. Early intervention is essential in saving lives and preventing disabilities associated with stroke.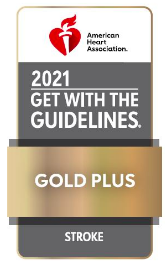 But first: Are you afraid you might be experiencing a stroke now? Call 911.
Stroke Warning Signs
For signs of a stroke, think B.E. F.A.S.T.

B - Balance
E - Eyes
F - Face drooping
A - Arm weakness
S - Speech difficulty
T - Time to call 911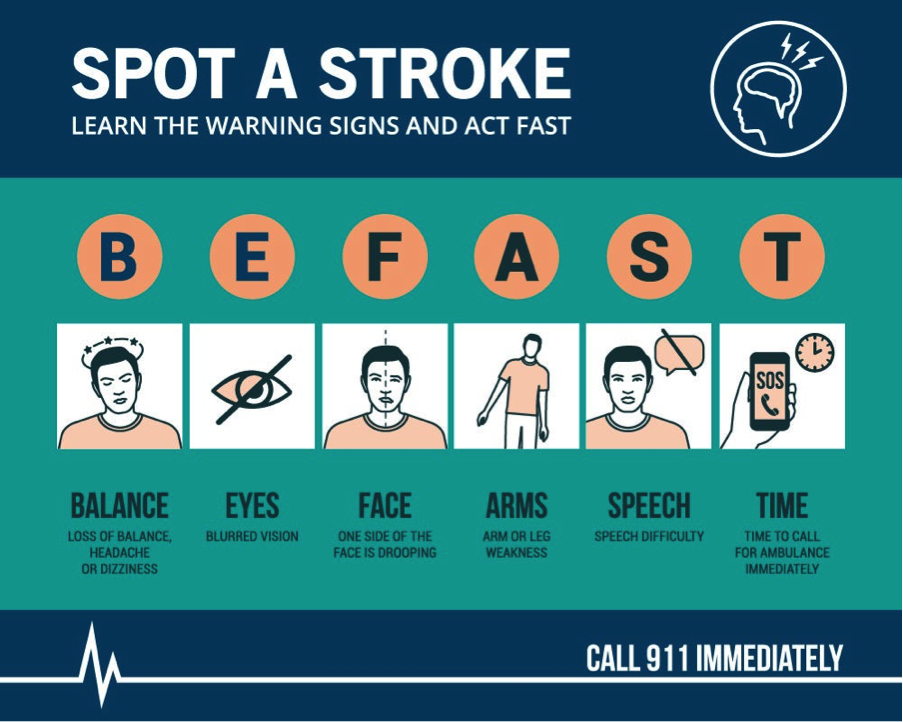 Recognized Distinction in Quality Care and Advanced Technology
St. Joseph's/Candler is one of the first five hospitals in the country to achieve the designation as a Primary Stroke Center, awarded by The Joint Commission. Our genuine commitment to quality-of-care services and state-of-the-art technology allows us to better serve our physicians and patients. Aspects of our program include:
acute stroke assessment team available 24/7
interdisciplinary stroke committee
utilize acute stroke care path
24/7 neurosurgery/neurology backup
Stroke NET-Work Program
advanced RAPID software imaging for Large Vessel Occlusion detection
dedicated inpatient stroke unit
outcomes registry
advanced stroke life support instruction and continuing education program.
Additionally, we provide a full-time stroke coordinator to:
serve as a patient/family liaison from admission through post-discharge
conduct post-discharge phone calls to assess and improve service quality
coordinate outcomes studies and stroke registry data submissions
organize community outreach activities which include stroke screenings, health education events and support group meetings.
Understand the Signs of Stroke for Faster Treatment
One-sided weakness, numbness or paralysis of face, arm or leg
Sudden blurred or decreased vision in one or both eyes
Confusion, difficulty speaking or understanding simple statements
Sudden trouble walking, dizziness, loss of balance or coordination
Sudden, severe or unexplained headache
If you or someone you know has these symptoms, note the time and call 911 immediately. Your call sets a highly specialized team in motion, beginning with an EMS technician, who assesses your symptoms and calls ahead so personnel are ready when you arrive at the hospital.
How to Decrease Your Risk for Stroke
We sponsor the American Stroke Association's Operation Stroke community education initiative, which increases public awareness of stroke and how important it is to go to a hospital as soon as symptoms occur.
We are also part of the Georgia Coverdell Stroke Registry. Learn more about the Paul Coverdell National Acute Stroke Registry.
Learn More about the Stroke Program at St. Joseph's/Candler
For more information on stroke services in your community, please e-mail Cristen Wood or call 912-819-2114.