Paint The Town Pink
Every October, St. Joseph's/Candler and the Savannah Morning News partner for an annual breast cancer awareness campaign called Paint The Town Pink. This fundraising campaign raises money for the Telfair Mammography Fund.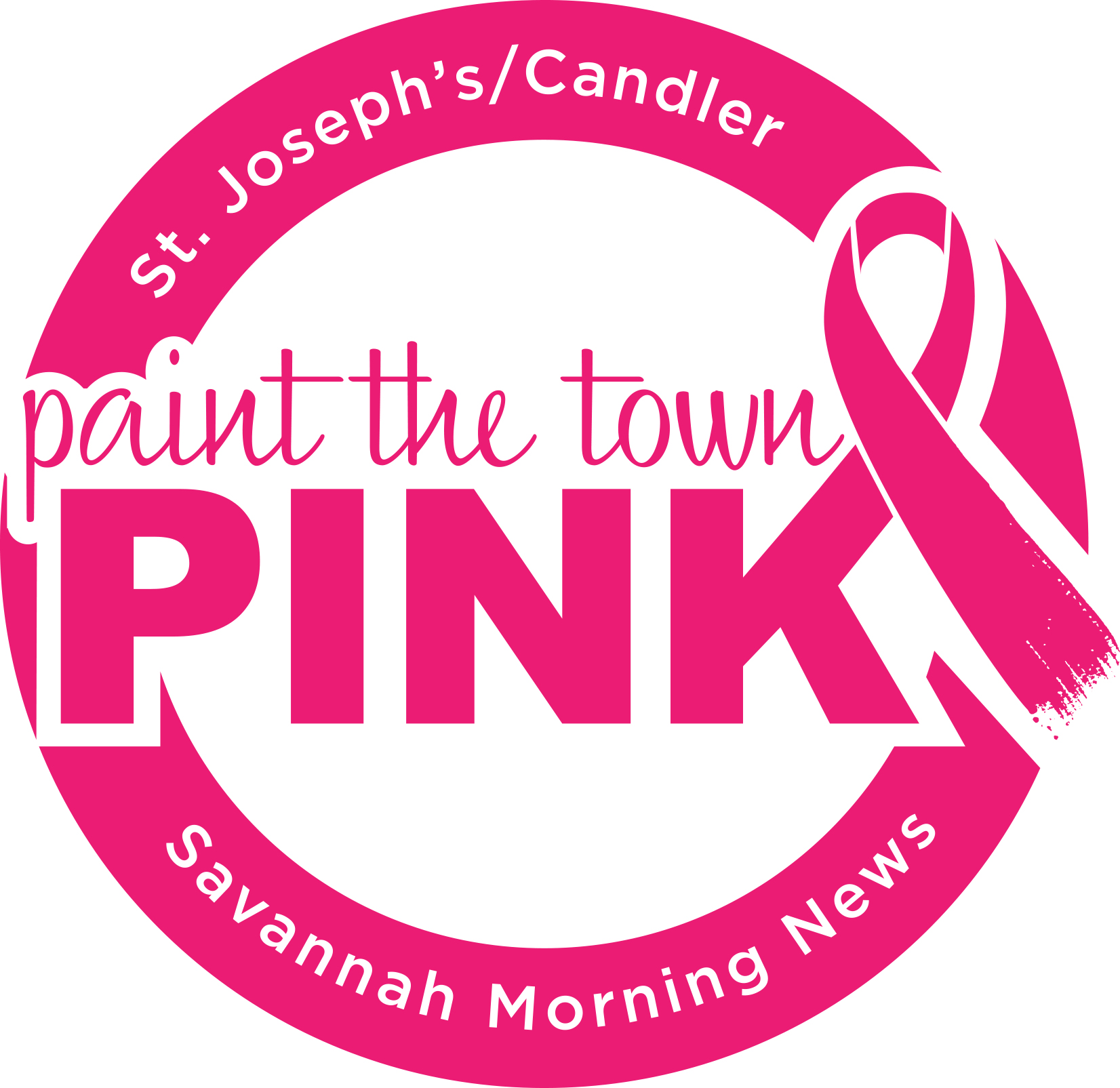 The purpose of Telfair Mammography Fund is to provide no-cost breast health services to uninsured and underinsured individuals. These services include screening and diagnostic mammograms, breast ultrasounds, MRI and image-guided breast biopsies.
With support from campaigns like Paint The Town Pink, we have helped thousands of women since the Mammography Fund was created in 2005. Please donate today and help us help thousands more.

Join us in celebrating the 13th annual Paint The Town Pink
Admittedly things are a lot different this year with the COVID-19 pandemic. However, that hasn't stopped women from getting breast cancer. Yearly mammograms and monthly self-checks continue to be so important. For those that can't afford a mammogram, the Mammography Fund may be of some assistance.
And you can help too! Throughout October, look for inspiring local stories on breast cancer prevention, treatment, survivorship, courage and hope. Also, look for a chance in the Savannah Morning News to win one of the weekly prizes and our grand prize Chatham 3-Speed Beach Cruiser.
Help support St. Joseph's/Candler Telfair Mammography Fund that provides life-saving mammography screenings to those in our community in need by supporting our local partners and their special promotions/events:
Panera Bread (Oct. 1-31): Grab your favorite bagel at any participating Panera Bread location (Savannah-Abercorn, Savannah-Downtown, Pooler, Statesboro and Hinesville) and Panera Bread will donate 10 percent to the Telfair Mammography Fund.
Tanger Outlets (Oct. 1-31): Shop and save with Tanger's Pink Savings Card for $10 and receive 25 percent off any single item at participating Tanger Stores.
St. Vincent's Academy Pink Night (Oct. 8): St. Vincent's Academy's annual Pink Night volleyball tournament will be held on Thursday, Oct. 8, at 4 p.m. at St. Vincent's Academy Gym, located on the corner of Harris and Lincoln streets. Special edition pink T-shirts and other exciting surprises await.
Tanger Outlets Virtual 5K (Oct. 11-18): Your race, your place, your way! Tanger Outlets goes virtual for their annual Tanger Fit 5K, benefiting breast cancer research and awareness in our area, including the Telfair Mammography Fund. Visit tangeroutlet.com/race to register.
Parkway Church of Christ Virtual 5K Run/Walk (Oct. 17): Join us in the fight against breast cancer with our virtual 5K. $20 recommended donation; all proceeds benefit the Telfair Mammography Fund. Please visit greatestcommand.org for more information and to sign up.
St. Joseph's/Candler Mammography Day (Oct. 26): Mammograms save lives. Schedule yours at six convenient regional locations: the Telfair Pavilion at Candler Hospital, St. Joseph's Hospital's Imaging, Telfair Breast Imaging - Eisenhower, SJ/C Imaging Center - Pooler, SJ/C Imaging Center - Bluffton and SJ/C's Mobile Mammography Unit located at the Savannah Civic Center. Call 819-PINK to register.