Get exceptional care for common conditions at the Pelvic Floor & Continence Center at St. Joseph's/Candler
Urinary and bowel incontinence, pelvic pain and other related disorders are highly treatable, yet most people suffer in silence. You don't have to. At the St. Joseph's/Candler Pelvic Floor & Continence Center, we want you to know you are not alone, and we're here to help.
We offer diagnosis, evaluation and therapy for all kinds of pelvic, urinary and bowel disorders. A dedicated team of board-certified urogynecologists, nurse practitioners, licensed physical therapists and other specialists offer consultations and intervention, properly evaluating each patient's condition and recommending the most effective treatment plan. In most cases, incontinence and other pelvic conditions can be cured or successfully managed.
Or, call us at 912-819-4870.
Are you asking yourself right now, 'Do I suffer from incontinence?' Consider your responses to these questions:
Do you urinate eight times or more during a 24-hour period?
Do you often have strong, sudden urges to urinate or defecate?
Do you have accidents before getting to the bathroom?
Do you get up two or more times at night to use the restroom?
Do you use protection because of leaking you don't notice?
Do you wear protection because you are not able to get to the bathroom in time?
Do you leak urine or feces when you cough, laugh or lift something?
If you answered Yes to any of these questions, you may suffer from incontinence. And, we can help.

Who we help
The Pelvic Floor & Continence Center provides assessment and treatment for a broad range of conditions, including the following:
Pelvic pain
Interstitial cystitis
Levator ani syndrome
Dymenorrhea
Dyspareunia
Urinary and bowel retention
Therapies offered
Urodynamics Testing
Along with a thorough history and physical exam, our team may recommend urodynamics testing to determine the cause of your frequent urination. A urodynamic test measures the relationship of pressure and volume in the bladder, basically the bladder's ability to hold urine and then release it completely without starting and stopping. This test measures:
Nerve and muscle function
Pressure around and in the bladder
Flow rates and other factors
Urodynamics testing is given to both men and women.
Physical Therapy
The Pelvic Floor & Continence Center offers pelvic physical therapy with a specially trained physical therapist in a private one-on-one setting. The physical therapist creates individualized treatment programs to improve pelvic floor muscle function, gain control over symptoms and reduce the need for medication and possibly surgery.

Treatments may include:

Pelvic Floor Exercises. These exercises (also known as kegel exercises) can help both men and women gain more control over their bowel movements and urination. These exercises could help improve the strength of the sphincter and pelvic floor muscles and improve bowel control and bladder control.
Biofeedback. Depending on your symptoms and level of comfort, your physical therapist may gently employ electrodes to measure your pelvic-floor muscle activity. The biofeedback obtained can help make you more aware of the correct way to use your pelvic-floor muscles.
Muscle strengthening exercises. Your physical therapist will teach you specific exercises to stretch and strengthen other important muscles that help support proper bowel and bladder function.
Electrical stimulation. Your physical therapist may apply gentle electrical stimulation to help improve your awareness of your muscle function.
Fortunately, there's no need to endure the emotional and physical stress of incontinence or pelvic pain. Call our Center to request assistance with an appointment or ask your Primary Care Physician for a referral to the Pelvic Floor & Continence Center in order to receive the most comprehensive, competent care for this highly treatable problem.
Meet our team
You'll be relieved to know that our physicians at St. Joseph's/Candler have conversations with patients about often-considered uncomfortable topics all the time. It's not surprising or embarrassing for them, and they've helped patients with bowel and urinary incontinence for years. It's their goal to help you get back to your normal life, the activities you love and not have to worry about bathroom problems.
Our team at the Pelvic Floor & Continence Center is led by three physicians with decades of experience treating pelvic health and incontinence.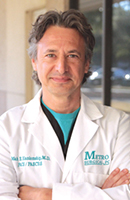 Dr. Mark Blankenship received his medical degree at the Medical College of Georgia. He completed his General Surgery residency at Memorial Health University . He completed a fellowship in Colon and Rectal Surgery at the University of Texas Health Science Center in Houston Texas.

He is board certified in General Surgery and is also board certified in the subspecialty of Colon and Rectal Surgery.

Dr. Blankenship is trained in the da Vinci Xi and Si systems and performs minimally invasive procedures for malignant and benign disease. He is a fellow of the American College of Surgeons and the American Society of Colon and Rectal Surgeons.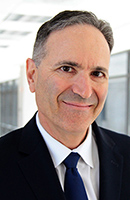 Dr. Barry Schlafstein graduated cum laude from Cornell University. He received his medical degree from The University of Miami School of Medicine, earning admission to the elite AOA medical honor society. Dr. Schlafstein completed his internship, residency and chief residency in gynecology and obstetrics at John Hopkins Hospital in Baltimore, Maryland.

Dr. Schlafstein is a board certified Diplomate of The American Board of Obstetrics and Gynecology and has sub-specialty board certification in Female Pelvic Medicine and Reconstructive Surgery (Urogynecology), becoming one of the first physicians in the nation to achieve board certification status as an OB/GYN sub-specialist in urogynecology. Dr. Schlafstein has been in practice for more than 20 years and has devoted his professional life to understanding and treating the unique gynecologic needs of women.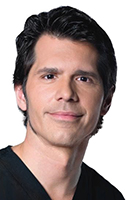 Dr. Joseph T. Stubbs III received his medical degree from the Medical College of Georgia and completed his OB/GYN residency at Memorial Medical Center in Savannah, Georgia in 1997. He received his fellowship training at Emory University in Atlanta. The first was Pelvic Surgery Fellowship and the second was the Urogynecology/Pelvic Reconstructive Surgery Fellowship.
Dr. Stubbs is the only double fellowship-trained, board-certified Urogynecologist in the region. Dr. Stubbs is trained in the use of the da Vinci Xi and Si Surgical Systems in performing hysterectomies and various urogynecological procedures for the correction of pelvic organ prolapse.
Our experienced team also includes a dedicated family nurse practitioner and physical therapists that works day-to-day with patients.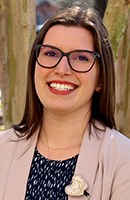 Isabella Axelsson graduated from Georgia Southern University in 2017 with her Bachelor's in Exercise Science. She then graduated from the University of St. Augustine for Health Sciences in 2021 with her Doctor of Physical Therapy. Bella has completed specialized clinicals and coursework related to treating pelvic floor dysfunctions and continues to advance her training with additional courses.
Bella grew up in Savannah. Prior to pursuing her doctorate, Bella was a group fitness instructor teaching Barre, Zumba and core strengthening classes. In her free time, Bella enjoys working out, reading and relaxing at the local coffee shops.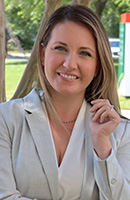 Savannah Brooks graduated from Armstrong State University with a Bachelor of Science in Rehabilitation Sciences in 2012. She then graduated from Armstrong State University in 2016 with her Doctorate of Physical Therapy.

After graduating, Savannah worked as a physical therapist in various settings including inpatient, outpatient and rehabilitation/skilled nursing facilities. Savannah has specialized in Pelvic Floor Physical Therapy by taking additional courses in this area since graduate school. She started working with pelvic floor patients part-time at the St. Joseph's/Candler outpatient center and has now transitioned to working full-time in the Pelvic Floor and Continence Center.

Savannah grew up in Macon, Ga., until she moved to Savannah for college. She fell in love with the city and decided to stay after graduation. In her free time she enjoys spending time with her son and husband, as well as close friends and family. She loves to travel and explore new places, as well as have quiet weekends at home.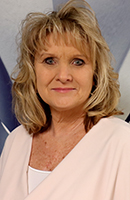 Sandra "Kay" Hudson has worked in the medical field here in Savannah more than 35 years. She began her career as a medical secretary. She was given the opportunity to work in various clinical positions and this along with her clerical duties helped her transition into medical office management. Kay spent more than 25 years as the practice manager for pulmonologists, Dr. Stephen G. Hendrix and Dr. Douglas A. Hanzel. Kay worked as the practice manager of their small group practice, the practice manager as they became the pulmonary department at SouthCoast Medical Group and the practice manager for Dr. Hendrix as he transitioned back to individual practice (Savannah Respiratory and Allergy Associates) in 2018 before he retired in December of 2020.
Kay and her husband Tim have three children. Haley is married, graduated in May 2021 from vet school at UGA and became a mother in August 2021. Matthew graduated in August 2021 from law school at Georgia State, and Kyle graduated in December 2021 from Georgia Southern with a degree in electrical engineering. When she is not working, Kay enjoys relaxing at home, spending time with her family and is super excited about her grandbaby.
Contact Us
SJ/C Pelvic Floor & Continence Center
5354 Reynolds Street, Suite 318
Professional Office Building
Savannah, Ga. 31405
Phone: 912-819-4870
Fax: 912-819-4821