St. Joseph's/Candler Primary Care opens Hinesville office, welcoming longtime physician Dr. Christopher Kuettner
St. Joseph's/Candler Physician Network is excited to announce the opening of a new primary care office in Hinesville. Leading the practice will be longtime family practice doctor Christopher Kuettner, MD. Dr. Kuettner has spent the last three decades in private practice.
Now more than ever it is important for you and your family to have a medical home with a physician who is intimately acquainted with your medical history. St. Joseph's/Candler has a team of primary care physicians serving the entire region.
Or call us at 912-756-3872.
About Dr. Kuettner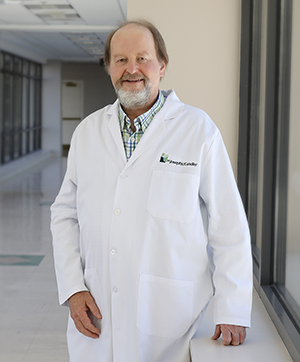 Dr. Kuettner received his Bachelor's degree in molecular biology from the University of Colorado in Boulder. He received his medical degree from Emory University School of Medicine in Atlanta and completed his residency in family medicine from the Medical College of Georgia at Memorial Medical Center. Dr. Kuettner is board certified in family medicine. He is a member of the American Board of Family Physicians and American Academy of Family Physicians.
Some of the services he offers include:
DIagnose and treat illnesses
Manage chronic illnesses and conditions
Women's services
Coordinate care provided by other specialists
Focus on preventive care, including checkups and physicals, immunizations and screenings
Contact Us
St. Joseph's/Candler Primary Care in Hinesville
600 East Oglethorpe Highway
Hinesville, Ga. 31313
Telephone: 912-756-3872
Fax: 912-756-5355
Hours
Monday through Friday: 8 a.m. to 5 p.m.
Appointments
Please give us 24-hour notice of appointment cancellation. We will see you as promptly as possible, but emergencies may cause delays. Our automated system will provide a reminder call two days before your appointment.