St. Joseph's/Candler Primary Care in Richmond Hill now has two physicians to meet your healthcare needs
St. Joseph's/Candler Physician Network's primary care office in Richmond Hill is open to better serve the Bryan County community with their primary care needs. Russell Lake, MD, FAAFP, and Jennifer Kirkman, MD, who both specialize in family medicine, staff the office.
Now more than ever it is important for you and your family to have a medical home with a physician who is intimately acquainted with your medical history. St. Joseph's/Candler has a team of primary care physicians serving the entire region. Find your medical home here.
Make an appointment today: 912-819-9601
About Dr. Lake
Dr. Russell Lake received his undergraduate degree in biology with a minor in psychology from the College of Charleston. He received his medical degree from the Medical University of South Carolina. After completing his residency in family medicine at D.D. Eisenhower Army Medical Center in Fort Gordon, Ga., Dr. Lake served in the Army including tours in Iraq with the 3rd Infantry Division and in Afghanistan with the 101st Airborne Division. He then worked at Winn Army Community Hospital in primary care both while on active duty and as civilian. Dr. Lake is a member of the American Academy of Family Physicians and Uniformed Services Academy of Family Physicians.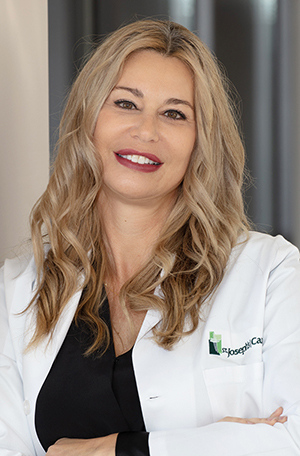 About Dr. Kirkman
Dr. Jennifer Kirkman received her undergraduate degrees in English Literature and Neurobiology from the University of Washington in Seattle, Wash. She received her medical degree from the University of Alabama School of Medicine at Birmingham. She then completed her internship in General Surgery from Duke University in Durham, NC, followed by her residency in Family Medicine from Halifax Health Medical Center in Daytona Beach, Fla.
Dr. Kirkman is a member of the American Academy of Family Physicians and American Medical Association and is board certified in family medicine. Dr. Kirkman is joining the SJ/C Primary Care practice in Richmond Hill starting Feb. 1, 2023.
General Services We Treat
Diagnose and treat illnesses
Manage chronic illnesses and conditions
Minor surgical procedures
Coordinate care provided by other specialists at St. Joseph's/Candler
Focus on preventive care, including checkups and physicals, immunizations and screenings

Contact Us
St. Joseph's/Candler Primary Care in Richmond Hill
10055 Ford Avenue, Suite 3A
Richmond Hill, Ga. 31324
912-819-9601
Hours
Monday through Friday: 8 a.m. – 5 p.m.

Appointments
Please give us a 24-hour notice of appointment cancellation. We will see you as promptly as possible, but emergencies may cause delays. Our automated system will provide a reminder call the day before your appointment.