St. Joseph's/Candler opens Endocrinology Specialty Center
St. Joseph's/Candler is proud to announce the opening of our Endocrinology Specialty center and the addition of Dr. Carolyn Nelson.
Centrally located in midtown Savannah, St. Joseph's/Candler's new Endocrinology Specialty Center opens on Sept. 1 and offers state of the art diagnosis and treatment for those suffering with hormonal disorders. Some of the conditions we treat include:
Diabetes
Thyroid disorders
Growths
Pituitary disorders
Adrenal imbalances
Gonadal imbalances
Bone disorders
Lipid disorders
Or schedule an appointment by phone by calling 912-819-3944.
About Dr. Nelson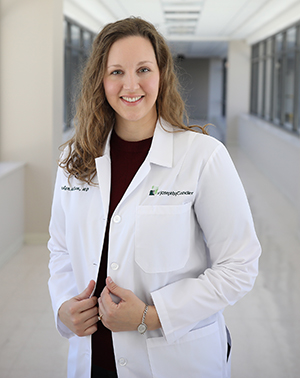 Dr. Carolyn Nelson received her undergraduate degree and medical degree from Louisiana State University. She completed her residency at the University of Alabama at Birmingham, prior to completing her fellowship in Endocrinology and Metabolism in Dallas, Texas.
Location
Endocrinology Specialty Center
4849 Paulsen Street
Suite 105
Savannah, Ga. 31405
912-819-3944
Appointments
Please give us 24-hour notice of appointment cancellation. We will see you as promptly as possible, but emergencies may cause delays. Our automated system will provide a reminder call two days before your appointment.
Contact our Physician Network
St. Joseph's/Candler
Physician Network
912-819-7800