Bē Health and Well-Being
®

from St. Joseph's/Candler
The Bē Health and Well-Being® program provides an integrative approach to health, which treats the entire person with safe, research-based and innovative therapies to promote the harmonious integration of the body, mind and spirit into a person's overall health.
Mind, body and soul: Bē Health and Well-Being
®

encompasses an overall healthy body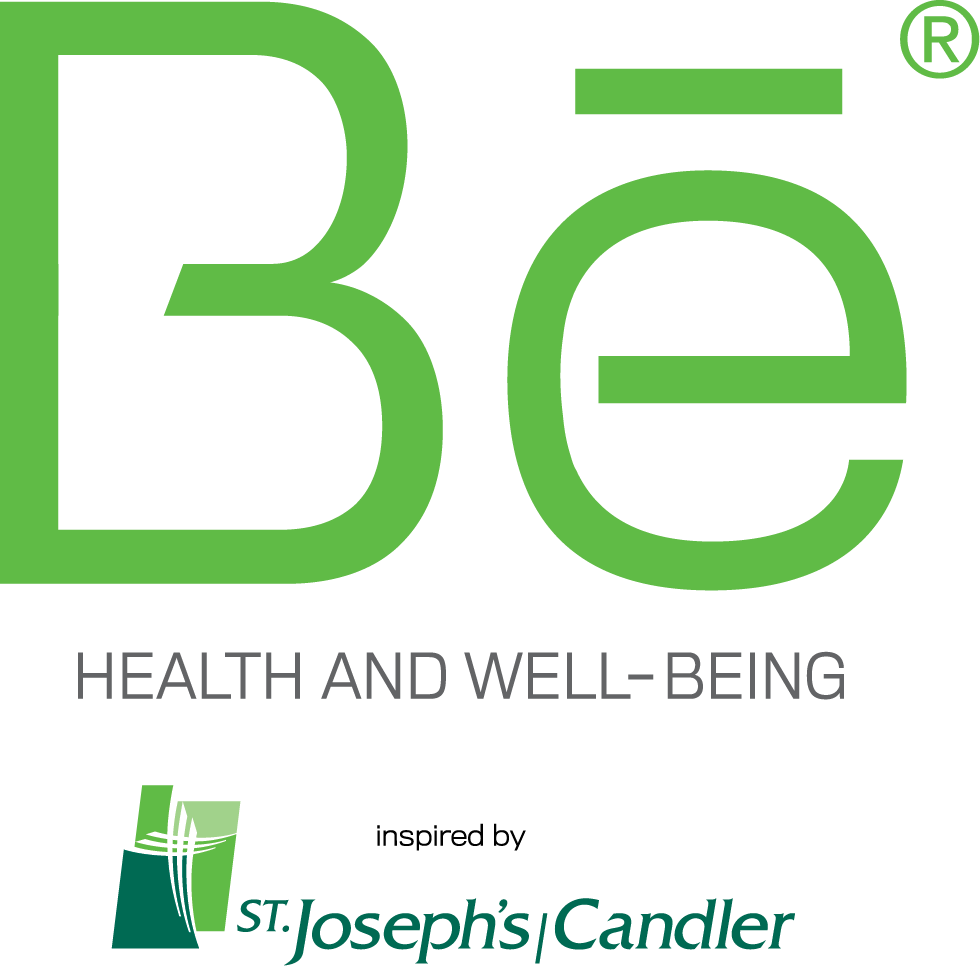 Bē Health and Well-Being® is a program from St. Joseph's/Candler that maximizes the personal well-being of our participants. It's revolutionary in scope and design. And that's because a person's well-being isn't measured entirely in the physical. This program is inclusive of, and derives support from the emotional, spiritual and social aspects of 'being.' It holistically integrates medical care, with encouragement and access to healthy lifestyle choices that are highly preventative.
The elements of well-being can be broken into four main buckets: physical, emotional/mental, spiritual and social/societal. All of these elements of well-being are important attributes to the human condition and developing programming around these elements help enhance all or specific elements to focus on.
We've already launched our first dedicated community-focused Bē Health program at Heartwood in Richmond Hill.
Bē Health and Well-Being
®

Services

Annual Health Assessments

Our Bē Health and Well-Being® program is a comprehensive wellness program that provides health screenings and targeted education based on these health screenings. It goes beyond traditional wellness initiatives and encompasses early risk factor identification and stratification to navigate long-term health and well-being.

Our comprehensive screening includes testing patients at high risk for heart disease, prediabetes, diabetes, hypertension, hyperlipidemia and obesity. Some of the screenings we do are:
Cholesterol profile
Fasting Blood Sugar and Hemoglobin A1C
Blood Pressure
Body Mass Index
Body Fast Testing
Prediabetes and diabetes education
Certified by the American Diabetes Association and the Centers for Disease Control and Prevention, our diabetes programs include one-on-one or group sessions with our multidisciplinary team of certified diabetes educators, registered nurses and dietitians for patients identified as prediabetic or diabetic. A specific plan of care and individualized patient goals are developed.
Nutrition Counseling
Licensed clinical dietitian can discuss any specific medical concerns; such as diabetes, cholesterol reduction, hypertension, weight management, or those that simply want to improve their health through proper nutrition. An individualized nutrition program will include: nutrition assessment, education and counseling.

Massage Therapy
Bē Health and Well-Being® also offers massage therapy with our certified, experienced massage therapists. They offer many different types of massage therapy including: Swedish, deep tissue, p renatal, sports massage, h ot stone therapy, c hair massage and aromatherapy.
Fitness Programs

The Bē Health and Well-Being® program offers numerous group fitness classes, such as yoga, Tai Chi and more. Currently, we offer fitness classes and other services on the Candler Hospital Campus in the Heart and Lung Building, suite 100 or 120. For more information regarding dates and times or to schedule/register, contact us at 912-819-8800.
Tai Chi: Learn to improve your health with an exercise derived from the ancient Chinese martial arts. This class's gentle movements may improve your physical energy, circulation, flexibility, coordination and balance.
Circuit training: A 60-minute cardio and strength workout that maximizes your athletic ability. This class alternates 2 to 5 minutes of cardio with 2 to 5 minutes of strength exercises guaranteed to make you sweat.
Silver Sneaker Classic: A low impact class the increases cardiovascular and muscular endurance utilizing a chair, exercise bands and ball. The class incorporates meditation and circuit-like endurance exercises.
Core & More: This all levels class blends Yoga, Pilates and Circuit Training into a 30-minute metabolism booster. Tone, sculpt and engage your core in this energizing and fun way to getting over the mid-day slump.
Yoga: These mind-body classes are designed to let you slow down, destress, recharge and bring more balance into your life.

Onsite Cancer Screenings
The "Screen Machine" is a state-of-the-art, 40-foot, self-contained mobile cancer screening vehicle. It is fully equipped to perform mammography imaging and is accredited by the American College of Radiology. Our mobile mammography uses digital imaging, the most current technology, which provides enhanced quality over films. The unit provides convenience, comfort and privacy to women screening on the bus. Mammograms are reviewed and interpreted by the same team of physicians (radiologists) who review and interpret the mammograms at the Telfair Pavilion.
Activities/Kids Camps
Camp FUN: (Fitness & Understanding Nutrition) Campers ages 5 to 13 participate in a two-week camp utilizing the We Can! Program (Ways to Enhance Children's Activity and Nutrition). We integrate fun/engaging/creative exercise games and activities with nutrition topics and hands-on demonstrations led by exercise physiologists and dietitians.
Topics include:
Balancing Energy In and Energy Out
Hydration
How to make healthy food choices
MyPlate Activities portion control
Supervised fitness activities such as rock climbing, canoeing, zip lining, color run and swimming
TrainSmart: TrainSmart is a camps designed to assist the younger athlete, 8 to 13 years of age, who wants to work on their overall strength, speed, agility and conditioning. This camp is designed to increase fitness performance and decrease sports injuries. The participants and their parents also learn to include recovery times between workouts and proper nutrition and hydration for fitness performance.
Camp Adam Fisher: St. Joseph's/Candler is proud to offer opportunities for children with diabetes to attend summer camp. Camp Adam Fisher is a week-long, overnight camp for children with diabetes, their brothers, sisters and friends ages 6 to 17. Camp Adam Fisher's mission is to offer all the experiences, lessons and benefits of summer camp to children with diabetes, while teaching them how to live longer and healthier lives.
Community Lectures
Through the Wellness Center, Bē Health and Well-Being® offers community lectures for members of the Wellness Center and those participating in any weight management program. Examples of some of our classes include:
Don't Sugar Coat It!: Learn how eating the "right" carbs at the "right" time is one of the keys to losing weight and keeping it off.
Improving your credit score: Understand how to improve your credit score, dispute errors, access credit reports, establish good credit and shop for credit.
REV IT UP! BASICS OF METABOLISM: Describes the basics of metabolism and how to get yours going.
Discovering your motivation: Join us to help find your motivation to start OR continue engaging in a healthy lifestyle.
S.M.A.R.T Goals: WHAT they are and HOW to set them. Learn how to create a S.M.A.R.T goal and why they are an important part of your long-term health and fitness journey.
Finding the right sweets for your sweet tooth: Come sample some sweet alternatives to the high sugar desserts that we all crave, and learn how to make them in your own kitchen.