Fun things for kids
Activity Wagon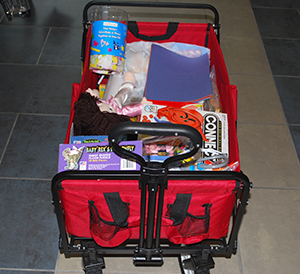 The Activity Wagon is available on the first floor of Lewis Cancer & Research Pavilion in the library section of the facility. The Activity Wagon includes tons of toys, stuff animals, fun games and more for children to play with while a parent goes through treatment. Accompanying the Activity Wagon is Mr. Ed. The large fluffy horse serves as an example of a patient at the LCRP and is used in demonstrations to help answer questions children might have about cancer and treatment. We want the Activity Wagon to be a nice, fun distraction during a difficult time. If you don't see the red wagon, ask a grown up with a name tag for help.
Coloring Pages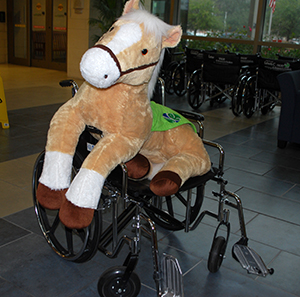 Looking for easy access to some coloring pages? We are here to help. Choose from a variety of images or color your favorite LCRP staff member and bring it with you next time you visit. Grab your crayons and CLICK HERE to get started.
LCRP Parties
Howard Hand In Hand occassionally will have open house parties at the LCRP. These fun-filled afternoons involve activities, movie time, refreshments and more. Check back to the website often for the next date announcement.
Games
Coming Soon.