Recipes that teenagers can cook
Cooking can be fun, relaxing and helpful. Whether you are a teen who has a true passion for cooking or want to give mom and dad a break from the kitchen, these recipes are perfect for you. Our team of nutritionists at the Lewis Cancer & Research Pavilion created these dishes with teens in mind. Recommended for ages 13 and up.
---
---
Salads
Tuscan White Bean Salad
1 teaspoon plus 2 tablespoons olive oil, divided
1 garlic clove, finely chopped
1 teaspoon dried oregano
2-3 tablespoon cider vinegar
2 (15-ounce) cans cannellini beans or Great Northern beans, rinsed and drained
4 plum tomatoes, chopped
½ Vidalia or other sweet onion, finely chopped
½ cup crumbled feta cheese
½ cup chopped fresh Italian parsley
Salt and ground pepper to taste
1. In a nonstick skillet over medium-high heat, add 1 teaspoon of the oil. Sauté garlic and oregano for 30 seconds to 1 minute. Remove from heat and stir in 2 tablespoons of the vinegar.
2. In a large bowl, combine the beans, tomatoes, onion, feta, and parsley. Add remaining 2 tablespoons of oil and vinegar mixture and stir gently. Taste and add more vinegar if necessary. Season with salt and pepper. Cover and refrigerate for at least 30 minutes to let ingredients set.
Orzo Salad with Spinach, Tomatoes, and Feta

Salad:
1 lb. orzo
6 oz. fresh baby spinach
1 lb. of sugar plum or cherry tomatoes
6 green onions
6-8 ounces of feta cheese
Dressing:
¼ cup of red wine vinegar
½ cup olive oil
1 clove of garlic, minced
1 tsp. dried basil
salt and pepper, to taste
1. Make the dressing: combine vinegar, garlic, basil, salt, pepper in a bowl. Slowly add olive oil, whisking to combine.
2. Cook orzo in salted water according to package instructions.
3. Halve tomatoes, slice green onions, roughly chop spinach. Place in a large bowl.
4. Drain orzo and immediately add to large bowl. Toss. The heat from the orzo will wilt the spinach.
5. Pour the dressing on top, toss to combine. Add feta and lightly toss.
6. Serve immediately or refrigerate for 1-2 hours and serve cold.
Stews, Soups, Chili
Chicken and White Bean Soup
1 cup dried navy beans
Cold water, enough to cover beans
1 leek, white part only, cut into 1-inch pieces
3/4 cup coarsely chopped onion
1/2 cup chopped carrot, in 3/4-inch pieces
1/2 cup chopped celery, in 3/4-inch pieces
1/4 cup flat-leaf parsley leaves, loosely packed
1 Tbsp. extra virgin olive oil
4 cups reduced-sodium vegetable or chicken broth
2 cups water
1 tsp. finely chopped fresh rosemary
Salt and freshly ground pepper
1. Place beans in deep pot and cover with cold water to 1-inch above beans. Bring water to boil and simmer, uncovered, for 1 minute. Off heat, cover and let beans sit for 1 hour. Drain beans.
2. In same pot, cover beans with cold water to 2-inches above beans. Over medium-high heat, bring just to gentle boil. Cover pot partway so it does not boil over, and simmer beans until soft and creamy, 45-60 minutes. Set beans aside in cooking liquid until ready to use. Or, if not using within 4 hours, drain cooled beans and refrigerate, tightly covered, for up to 4 days.
3. In food processor, pulse leek, onion, carrot, celery and parsley until finely chopped and moist.
4. In medium Dutch oven or small soup pot, heat oil over medium-high heat. Add chopped vegetables and cook, stirring, until they soften, 5 minutes. Cover tightly, reduce heat and gently cook vegetables until they let their juices, 10 minutes. Increase heat and cook vegetables until golden, 8 minutes, stirring occasionally.
5. Add broth, 2 cups water and rosemary. Simmer, covered, until vegetables are very soft, 20 minutes. Off heat, use immersion blender to whirl soup until partly pureed, with some vegetables bits remaining.
6. Add 2 cups drained cooked beans to soup. Return pot to heat and cook until beans are heated through. Season soup to taste with salt and pepper. Divide soup among 6 deep soup bowls. If desired garnish with Fried Leek. Or pass grated Parmesan cheese on the side.
Summer Veggie Soup
1 Tbsp. extra virgin olive oil
1 medium onion, chopped
4 cloves garlic, minced
2 carrots, sliced into 1/4-inch pieces
32 oz. reduced-sodium chicken broth (vegetable broth may be substituted)
1 (15-oz.) can chickpeas, drained and rinsed
2 medium yellow squash, sliced into 1/4-inch pieces
1 medium zucchini, sliced into 1/4-inch pieces
2 medium potatoes, diced into 1/2-inch pieces
1 cup corn kernels, fresh or frozen
Salt and freshly ground black pepper to taste
6 asparagus spears, cut into 1-inch pieces
2 plum or Roma tomatoes, coarsely chopped
1/4 cup fresh basil, finely chopped
1/4 cup of fresh chives, coarsely chopped
1. In soup pot, heat oil over medium heat. Add onion and garlic and sauté about 6-8 minutes. Add carrots and cook until softened, about 5 minutes.
2. Stir in broth, chickpeas, squash, zucchini, potatoes, corn, salt and pepper. Bring to boil. Reduce heat and simmer about 5 minutes. Stir in asparagus and cook 2 minutes or until squash and potatoes are tender, but not mushy. Then stir in tomatoes and cook 2 minutes.
3. Place in bowls, garnish with basil and chives and serve.
Protein Dishes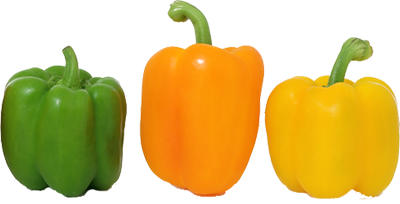 Veggie and Turkey Kebabs
8 wooden or metal kebab skewers
4 large cloves garlic
3 Tbsp. olive oil
2 Tbsp. fresh lemon juice
1 tsp. ground coriander
1 tsp. cumin
1/8 tsp. cayenne pepper, or to taste
1/8 tsp. cinnamon
Salt and freshly ground black pepper, to taste
1 lb. boneless, skinless turkey breast (or chicken breast)
1 medium green bell pepper
1 medium orange bell pepper
1 medium yellow bell pepper
16 cherry tomatoes
1 small onion
1/3 cup plain Greek yogurt
1. Soak wooden kebab skewers in water.
2. Line 2 large rimmed baking pans with foil (1 pan if grilling).
3. Mince garlic.
4. In medium mixing bowl, combine garlic, olive oil, lemon juice, coriander, cumin, cayenne pepper, cinnamon and salt and pepper to taste.
5. Remove 2 tablespoons marinade and set aside in large bowl.
6. Cut turkey breast into 16 equal size chucks. Add turkey to medium bowl with remaining marinade and toss well. Set turkey aside to marinate.
7. Cut and seed each bell pepper; cut into 8 pieces and add to large bowl with reserved marinade. Add cherry tomatoes and toss to coat with marinade.
8. Cut onion in half lengthwise and then each half into quarters, making 8 wedges.
9. To assemble kebabs on skewers slide on tomato, green pepper, turkey, half an onion wedge, red pepper, other half onion wedge, turkey, yellow pepper and tomato or in preferred order. Lay kebabs on baking pan(s).
10. If broiling, position oven cooking rack 6 inches from broiler and turn on high. If grilling, prepare grill.
11. Broil or grill kebabs 6 minutes. Turn kebabs and cook 6-8 minutes or until internal temperature of turkey is 165 degrees F.
12. Serve with yogurt.
Chipotle Black Bean and Rice Burgers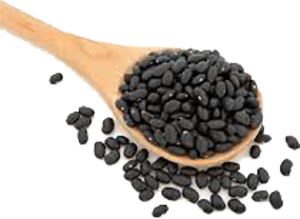 1 cup frozen brown rice
1/4 cup water
2 Tbsp. extra virgin olive oil, divided
1/2 cup chopped onion
1/2 cup finely chopped red bell pepper
1 large garlic clove, finely chopped
1 can (15.5 oz.) black beans, rinsed and drained
1/4 cup almond meal or very finely ground almonds
1/4 to 1/2 tsp. ground chipotle chili pepper
2/3 cup (2 oz.) shredded low-fat sharp cheddar cheese
Salt and fresh ground black pepper
6 whole-wheat pita breads with pockets (5-6-inches)
2 cups baby arugula lightly packed
6 thin tomato slices
6 very thin red onion slices
1. In small saucepan, combine frozen rice with 1/4 cup water and cook, covered, until rice is very soft, about 8 minutes. Transfer rice to bowl of food processor.
2. In heavy medium skillet, heat 1 tablespoon oil over medium-high heat. Add onion and pepper, and cook until onion is translucent, 4 minutes. Add garlic and cook until onion is soft, 4 minutes. Transfer vegetables to bowl of food processor.
3. Add beans to food processor and pulse to chop mixture coarsely. Add almond meal or almonds and chili pepper and pulse just to blend, 6 times. Add cheese and pulse to blend, 4 times. Scoop burger mixture into medium bowl; it will be quite sticky. Season mixture to taste with salt and pepper.
4. Lightly moisten your hands and shape burger mixture into 6 patties, arranging patties on a plate. Burgers taste best when covered with plastic wrap and refrigerated 8 to 24 hours to let flavors meld.
5. To cook burgers, heat remaining tablespoon oil in skillet on medium high heat. Add burgers and cook until crusty and dark brown on bottom, 2 minutes. Carefully turn burgers and cook until crusty on second side, 2 minutes. To serve, open pita breads and arrange 1/2 cup arugula on each bottom. Add cooked burger and top with onion and tomato slices. Serve immediately.
Terrific Turkey Meatloaf
1 Tbsp. extra virgin olive oil
1 large onion, chopped
1/2 pound cremini mushrooms, trimmed and chopped
1/2 tsp. dried thyme
Salt and pepper to taste
3 Tbsp. Worcestershire sauce
6 Tbsp. low-sodium chicken broth
1 tsp. tomato paste
2 lbs. ground turkey (mix of dark and light meat)
3/4 cup breadcrumbs
2 eggs, beaten
1/3 cup ketchup
1. Preheat oven to 325 degrees.
2. Heat oil in skillet over medium heat. Sauté onions and mushrooms, add thyme and season with salt and pepper. Cook until onions are translucent, about 10 minutes. Add Worcestershire, broth and tomato paste and mix thoroughly. Remove from heat and allow to cool to room temperature.
3. In a large mixing bowl combine turkey, breadcrumbs, eggs and onion-mushroom mixture. Mix well and shape into a rectangular loaf in shallow baking dish. Brush ketchup on top.
4. Bake 90 minutes or until meat is cooked through and internal temperature is 165 degrees. Serve hot. Leftovers may be served cold in sandwiches.
Asparagus with Lemon Garlic Shrimp

1 lb. raw extra-large shrimp (26-30 count), peeled and deveined
1 lemon, cut in half
2 Tbsp. extra virgin olive oil, divided
2 lbs. fresh asparagus, trimmed, cut diagonally in 1-inch pieces
2 medium red bell peppers, cut in about 1/4-inch x 1-inch slices
1 Tbsp. lemon zest
Salt to taste
1 cup reduced-sodium chicken or vegetable broth
1 tsp. cornstarch
8 cloves garlic, minced (about 2 Tbsp.)
2 Tbsp. fresh lemon juice
1 Tbsp. chopped fresh parsley
1. Place shrimp in medium glass bowl. With hand strainer positioned over bowl to catch lemon seeds, squeeze juice from lemon halves over shrimp. Toss shrimp in lemon juice and set aside to marinate.
2. Heat large skillet over medium-high heat. Add 1 tablespoon oil and heat just until oil begins to shimmer. Add asparagus, peppers, lemon zest and salt to taste. Sauté until vegetables begin to soften, about 8-10 minutes. Transfer mixture to medium bowl and cover with foil to keep warm. Set skillet aside off heat.
3. In small mixing bowl, whisk broth and cornstarch together until smooth.
4. Return skillet to medium heat. Add remaining tablespoon oil and garlic. Sauté garlic until fragrant, about 1 minute. Add shrimp and sauté 1 minute. Add broth mixture. Cook, gently stirring continually until sauce has thickened and shrimp are pink, about 2 minutes. Remove pan from heat, stir in lemon juice, parsley and cilantro, if using. Season to taste with salt.
5. Divide vegetables among four dinner plates and top with shrimp.
Casseroles and Pasta Dishes
Zucchini and Onion Frittata
Cooking spray, preferably olive oil
1/2 cup finely chopped onion
1 tsp. finely chopped garlic
8 oz. zucchini (1 medium), cut into 1/8-inch rounds
4 large eggs
2 large egg whites
2 Tbsp. grated Parmesan cheese
1/2 tsp. salt
Ground black pepper
1/4 cup fresh basil, cut cross-wise into thin slices
1 Tbsp. extra virgin olive oil
1. Coat pan heavily with cooking spray and set over medium-high heat. Sauté onion until golden, 3-4 minutes. Mix in garlic and cook 1-2 minutes, until onion is lightly browned. Transfer contents of pan to plate to cool.
2. Coat pan again with cooking spray and return to heat. Add zucchini and cook until slices look moist and translucent. Using tongs, keep spreading and turning zucchini to brown slices on both sides, 8-10 minutes, adding to onion mixture as zucchini slices brown. Wipe out the pan.
3.In mixing bowl, whisk eggs and whites until well combined. Mix in cheese, salt and pepper. Add vegetables and basil, and mix with fork to combine with eggs.
4. Add oil to pan and tilt pan to swirl oil around sides. Set pan over medium-high heat. Pour in egg mixture, spreading zucchini and onion in an even layer. As eggs start to set, use wide spatula to lift frittata around edges while tilting pan slightly so liquid egg flows out and under the edges. Cook until frittata is browned on bottom and set except in center, about 8 minutes. Off heat, invert large plate over pan. Pressing it firmly in place against the pan, invert the two so frittata falls from pan onto plate. Slide frittata back into pan and cook to lightly brown bottom, 1-2 minutes longer. Slide frittata onto serving plate. Serve immediately, or cool frittata to room temperature before serving. This frittata also can be covered and refrigerated overnight. Cut into 4 wedges, and serve.
Lemony Shrimp Sorghum Risotto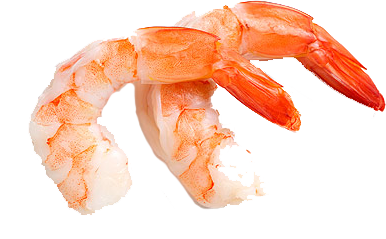 2 tablespoons extra virgin olive oil
1 lb. shrimp, fresh or frozen (thawed)
1 cup whole grain sorghum (rinse and soak overnight)
1 medium onion, chopped
2 cloves garlic, minced
4-5 cups of low-sodium vegetable broth
1 cup frozen peas (no salt added)
1 tablespoon lemon juice
1 teaspoon black ground pepper
1 cup loosely packed basil leaves, chopped
¼ cup Parmesan cheese
½ tsp lemon zest
1. Heat 1 tablespoon oil in large pan over medium heat. Add shrimp and cook until opaque, about 3 minutes. Remove from heat and chop roughly on a cutting board. Set aside.
2. Add sorghum to pan and toast until lightly golden, about 4-6 minutes. Remove sorghum from pan and set aside.
3. Heat remaining tablespoon oil in the pan over medium heat and add the onion and garlic. Stir and cook until translucent, about 2-3 minutes.
4. Add toasted sorghum back to pan with onion and garlic and stir around for 1-2 minutes. Add 1 cup broth and stir gently, allowing sorghum to absorb the liquid.
5. Once first cup of broth is absorbed, add 3 more cups vegetable broth, cover with lid, and reduce heat to low.
6. Cook for 50-60 minutes, stirring periodically, or until broth is almost completely absorbed and the sorghum is tender (if the sorghum is hard, add more broth and continue cooking for 10-15 minutes).
7. Add peas, shrimp, pepper and lemon juice, stir, and cook for 4-5 minutes (add more broth if needed).
8. Remove from heat. Add basil, cheese and lemon zest and stir. Garnish with a sprinkle of freshly chopped basil on top.
After School Snacks
Peanut Butter and Banana Shake
4-6 ice cubes
1 cup low-fat milk
½ large ripe banana, broken into pieces
¼ cup creamy all-natural or regular peanut butter
2 tablespoons chocolate syrup or honey
1. In a blender, crush 4 ice cubes. Add the milk, banana, peanut butter, and chocolate syrup and blend until smooth. For a colder shake, add the remaining ice cubes and blend until combined.
Buffalo Cauliflower Wings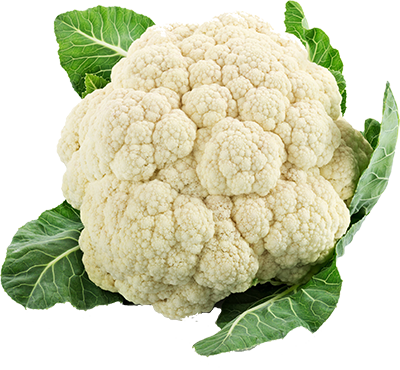 1 head of cauliflower (approx. 4 cups of florets)
½ cup milk or milk alternative
½ cup water
¾ cup all-purpose flour
2 tsp garlic powder
1 tsp cumin
1 tsp of paprika
¼ tsp salt
¼ tsp ground pepper
1 cup frank's red hot sauce
1 tbsp. butter
1. Line baking sheet(s) with parchment paper or grease very well with oil. Preheat your oven to 425-450 F depending on your oven.
2. Wash and cut cauliflower head into bite sized pieces/florets.
3. Mix the milk/water/flour and spices in a medium mixing bowl (set aside the hot sauce and butter for later). Mix until the batter is thick and is able to coat the cauliflower without dripping.
4. Dip the cauliflower in the batter. You can do this one by one or in batches. shake off excess batter before placing cauliflower on the baking sheet. Lay the cauliflower single layer on the baking sheet.
5. Bake for 20-25 minutes until golden brown, flipping the florets over half way through to get all sides golden brown and crispy.
6. While the cauliflower is baking, get your buffalo wing sauce ready. In a small saucepan on low heat melt butter and mix in hot sauce. Remove from the heat just as it starts to melt. Stir together and set aside.
7. Once the cauliflower is done its first bake in the batter, remove them from the oven and put all the baked florets into a mixing bowl with the wing sauce and toss to coat evenly. Return cauliflower to baking sheet and bake in the oven for another 20-25minutes. Serve with ranch, blue cheese, or your favorite dipping sauce. Enjoy!