Welcome to Regional Comprehensive Cancer Care
LCRP, regional partners bring cancer treatment to Jesup, Waycross, Statesboro, Hinesville, Pembroke and Bluffton and Hilton Head, S.C.
At the Nancy N. and J.C. Lewis Cancer & Research Pavilion, we know with a cancer diagnosis you want to get better as soon as possible. We also know you want to be close to home. That's why we offer advanced technology, the region's best physicians and compassionate care across coastal Georgia and South Carolina.
With treatment centers now open in Bryan, Bulloch, Liberty, Ware and Wayne counties in Georgia and Beaufort County in South Carolina, you can be assured you are getting the region's best cancer care not far from home. Some of our regional services offered include:
Medical Oncology
Infusion Services
Social workers and patient navigators
A multidisciplinary approach to cancer care
With all LCRP patients, we take a multidisciplinary approach to patient care. Our Clinical Effectiveness Cancer Teams include physician specialists, oncologists, surgeons, oncology nurses, genetic counselors, nutritionists and social workers who meet regularly to review each individual patient case. This integrated team continuously works to identify opportunities to enhance patient care and improve clinical outcomes.
Better access to cancer care, clinical trials
The LCRP is a member of Georgia NCORP (NCI Community Oncology Research Program), which affords all Georgians deeper cancer services and boarder regional accessibility, with 110 oncology clinical providers in more than 40 different locations throughout the state. It also allows easier access to clinical trials and research to patients in their own local communities so they don't have to travel far distances or leave loved ones.
Regional locations
In Bryan County
The Nancy N. and J.C. Lewis Cancer & Research Pavilion recently opened an oncology infusion center in Pembroke. Partnering with Summit Cancer Care, medical oncologists will staff the location to offer the latest in chemo and immunotherapy, as well as clinical trials.
159 West Railroad Street, Building B
Pembroke, GA. 31321
Office: 912-354-6187
In Liberty County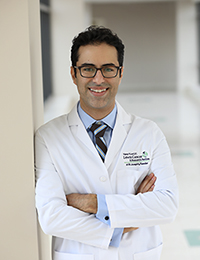 The LCRP is excited to now partner with Liberty Regional Medical Center to offer Oncology Infusion Services. Dr. Ajaz Bulbul is the medical director of the joint venture between the LCRP and Liberty Regional and sees patients at the Hinesville office.
229 General Screven Way, Suite H1
Hinesville, GA 31313
Office: 912-819-4646
In Wayne County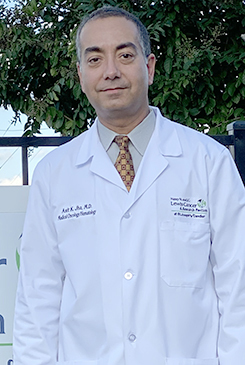 The LCRP also has partnered with Wayne Memorial Hospital to offer chemotherapy treatment for cancers and blood disorders. Dr. Asit Jha is the medical director of the joint venture between the LCRP and Wayne Memorial. He, along with Dr. Bulbul, see patients at the Jesup oncology center.
228 Memorial Drive,
Jesup, GA 31545
Office: 912-810-2272
In Ware County
Additionally, Dr. Jha sees patients in Waycross. That office is located at:
1706 Alice Street,
Waycross, Ga. 31501.
In the Low Country
St. Joseph's/Candler and the LCRP have a long-standing commitment to cancer care in the Low County. Learn all about our services offered at the new St. Joseph's/Candler – Bluffton Campus, as well as surrounding areas in South Carolina, here.