Candler Clays event raises record amount for cancer programs and research
The 17th annual Candler Clays Charity Shoot and Auction once again bested last year's record, raising more than $182,000 for advancements in cancer care in the Savannah region.
The event has raised more than $1.3 million since its inception, benefitting the Nancy N. and J.C. Lewis Cancer & Research Pavilion at St. Joseph's/Candler. J.E. Dunn Construction was the presenting sponsor and Mingledorff Family Trust was the gold sponsor. Shooters and guests came from all over the region as well as South Carolina and Florida.
Candler Clays is an annual two-day event combining a charity auction of items donated by local merchants and a clay shooting competition at the Forest City Gun Club. This year 290 shooters on 77 teams competed.
The previous high fundraising mark was $176,000, set last year.
The 2019 honoree
Each year the event honors a survivor or memorializes someone who died of cancer. The 17th annual Candler Clays Charity Shoot honored the life and courage of Roddy Beasley. Roddy left this world much like he lived his life, characteristically understated, gently and in the most dignified manner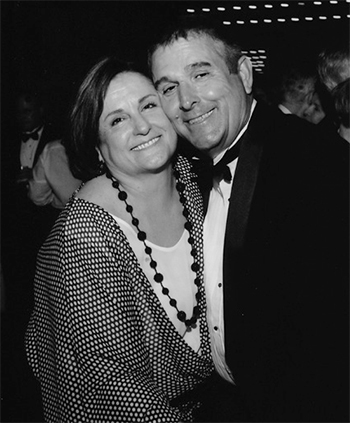 Born in Savannah, he grew up in downtown Savannah where he attended Massey Elementary School and then high school at the Blue Ridge School in North Carolina. Roddy attended Wake Forest University on a swimming scholarship before joining the Marine Corps. He graduated from Armstrong College. Roddy married the love of his life, Angela Maggioni, and they were a team for fifty years. They have two children, Alyson Beasley Spinks (Brad) and Jeffrey R. Beasley Jr.
Roddy owned and operated Maggioni Seafood, Inc., a 150-year-old family seafood and oyster business located in St. Helena, S.C. An outdoorsman and dog lover, he was committed to the culture and the wellbeing of the Lowcountry.
He was just as comfortable in khakis as in a tuxedo, and rest-assured, both had pockets full of dog treats. Wherever Roddy was a dog was never far behind. He loved spending time on his dock among the quiet, beauty of the rivers and marshes with family and friends. He was known for his wit, and his friends appreciated his sense of fashion.
Roddy was authentic, kind and unpretentious. He treated everyone the same and would go out of his way to help someone in need. He was gracious and loving, hilarious and cool. He was "movie star" handsome but never vein. He lived his life on his own terms and lead by example.
Contact Us for More Information
For more information about giving opportunities for the St. Joseph's/Candler Foundations, please call 912-819-8693. We look forward to talking with you. Thank you for your interest in supporting us so that we can ensure that our community continues to have access to the very best healthcare services, technology and programs available.
If you'd simply like our mailing address, please send any written communications or designated contributions to:
St. Joseph's/Candler Foundations
Heart & Lung Building
5356 Reynolds Street, Suite 400
Savannah, GA 31405