GOLDEN TICKET RAFFLE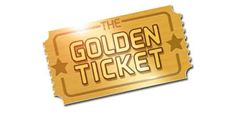 Drawing will be held February 28, 2020 at The Plantation Club at The Landings. Winner does not have to be present.
Here's a sampling of the incredible
LIVE AUCTION PACKAGES

for this year's event:


The Magic of the Masters for 2 - Spend one spectacular day watching the pros compete at the Masters Golf Tournament, including 2 badges to the Saturday, April 11th, 2020 round at the Augusta National Golf Club and Full Hospitality including breakfast, lunch, hors d'oeuvres, full open bar, round trip shuttle service to the course and valet parking at the corporate hospitality site.

Viva Italia! – enjoy a 7-night stay for 4 people in one of several properties in Manciano, Italy. Manciano is located 1 ½ hours north of Rome in a small hill town in the southern edge of Tuscany.


SCAD Film Festival – 4 passes to the 2020 SCAD Film Festival that includes priority seating to all festival film screenings, access to all panels and opening and closing night receptions.


New York City for Two – Enjoy three nights at The Warwick in Midtown Manhattan! Included in your trip are lunch and a private tour at The Metropolitan Museum of Art and dinner at the Le Bilboquet.


Aww Shucks! – You provide the place and we bring the fun! This oyster roast for 40 people with setup, breakdown, and wine and beer also includes an oyster table and steamer that is yours for all future Oyster Roasts


Evening for Eight at The Grey – enjoy dinner for 8 at The Grey followed by private seating and complimentary champagne at the Peacock Lounge, don't worry about driving, your party of 8 will have transportation provided for your evening out.


Sea Island – Witness firsthand the highflying action of a bird of prey as you and guest join a falconer on Rainbow Island. Your experience also includes accommodations for one night at The Cloister or The Lodge at Sea Island for two and dinner at Halyards restaurant.


Girls Night Out – It's ladies night at the Savannah Philharmonic with four tickets to the season finale, dinner for four at Cotton & Rye, two rooms for one night at The Mansion on Forsyth, and Manicures and Pedicures for four at Sea, Salt & Sugar nail salon. Don't worry about transportation, you'll have limo service for the evening too!


Simmons Mill Pond – Perfect to include the kids, a hunt at Simmons Mill Pond followed by breakfast. The package also includes a custom Alligator Shell Bag and a $100 gift certificate to John B. Rouke.


Dorchester Shooting Preserve – A ½ day Quail Hunt for two at Dorchester that includes one night of lodging and dinner for four by Chef Russell Keane


A Local's Trendy Night Out – Enjoy dining for 8 at Local 11 Ten featuring Southern cuisine with a Continental flair. Escape after to historic McDonough's for drinks. Transportation provided by Uber.

Click here to view and download a PDF of all our wonderful packages!