Purchase your 20th anniverary SmartWomen ornament
To commemorate the 20th anniversary of the SmartWomen Luncheon & Expo, we are selling ornaments to mark the special occasion. For 20 years, you've joined us on our journey to raise money for the Telfair Mammography Fund, which provides mammograms for uninsured and underinsured women in our region. The purchase of the ornament also goes toward the Mammography fund. This ornament can be a special reminder of your generous support over the years.
Individual ornaments are $10 each and can be picked up at the Expo.
You also can order a set of 10 ornaments for your table guests. Those will be placed at your table prior to the luncheon.
To purchase your ornament or a set of 10, please fill out the form below.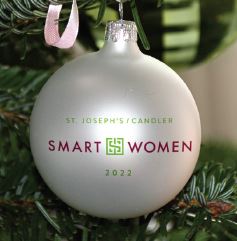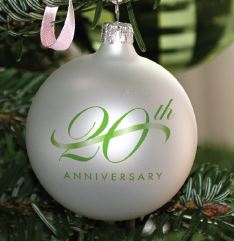 All ornaments are individually packaged. The color of the ornaments may be slightly different than depicted above.