The Last Ride
By Lateka Green, RN
Nursing is a career pathway that requires a special level of commitment, dedication and passion. Reason being, as a nurse you are often put into a position that requires the internalization of situations/events that, though out of your control, carry a heavy spiritual/emotional weight. When I chose to become a nurse, I knew that I was making a serious commitment. I was committing to a lifetime of learning, long days, stressful situations and being able to touch a life (lives) on a daily basis. Since making this life changing decision I have not had a single moment of regret, as it is truly my belief that I am blessed to operate in my calling daily.
Since becoming a nurse I have learned first-hand that darkness is not always literally the absence of light. It can be, and often is a spiritual or emotionally absence of light. On July 2, 2016, there was a family that crossed my path that I will not soon forget, a family that was faced with a sudden darkness. By all accounts a magnificent partnership that was abruptly ended, as these partners had unknowingly embarked upon their very LAST RIDE!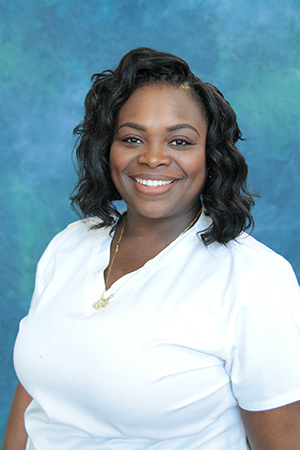 While working in the Emergency Department at Candler, a call came through, as they often do, that we would be receiving an ambulance carrying a critically ill patient. The only information that was given was that the patient had been down for an undetermined time, EMS staff was providing respiratory support, Advanced Life support to include compressions, and patient's vital signs are not stable. After receiving this information, we hurriedly busied ourselves setting up room 1 to receive this patient. There was someone ready to record, respiratory staff was in place, equipment was placed in the ready position, crash cart was ready to go and staff was available to help wherever needed. Upon arrival, it was immediately confirmed that the patient was indeed gravely ill. At first glance, her body appeared lifeless, color pale and outlook seemingly grim. CPR was in process and immediately there was an "all hands on deck" effort going forward to do all things humanly possible to save this woman's life.
The patient's husband, who had arrived, separate from the ambulance via police car, along, was quickly escorted to a private room off the main lobby… where I assume he waited, on pins and needles, to hear the fate of his loved one.
We all continued to work fervently to revive this lady, and during the process, the additional report we were given was that this woman had become ill while on the train with her husband and that the train's route had been delayed in an effort to provide appropriate medical care. We were told that there had been tremendous effort to revive her on the scene and that multiple ambulances had responded to this call. Unfortunately the woman subsequently died, and although very tragic, that is not the main idea of this exemplar. Although her death had an impact on me, every time a person that I care for dies it leaves some type of mark on me. However in this case it is what happened after the death of this woman that stuck with me and impacted me the most.
I happened to be the one chosen to accompany Dr. Sutherland to deliver the news to the patient's husband. He was sitting in the quiet room, alone in the dark. He hadn't even mustered the courage to turn on a light. I presume his worry was not his own comfort but the condition of his loved one. Once the news was delivered, I was a witness to this man's immense pain, shown through his gut wrenching sobs and verbally expressed desire to be at the bedside of his beloved. It was my job to escort him to her bedside, to provide him the highest level of comfort, to rely on my own strength (although wavering) to assist this man through the process. While at her side, it was there that she became a real and true person. It was there that my reasons for becoming a nurse were reconfirmed. While there, this gentleman spoke to his wife with such tenderness and care. He stroked her hair, reaffirmed his love and apologized for not knowing that this was the end. He thanked her for her love towards him, for bearing his children and being the best mother and grandmother he had ever known. He congratulated her on being a trailblazer, a pioneer in her field, an example that any woman would be proud to follow. He loved her, and her untimely death would be a great loss for him and his family.
On the way back to the quiet room and while sitting in the dark, all of the points he had touched while speaking to her were expanded upon. He told me that they had been married for 53 years, the patients of two amazing children and three grandchildren. That not only was she the first female African-American sheriff officer in her area, she was the first female… period. That she went on in her career to become the first female chief in her state and gained countless accolades in the area of law enforcement. She was no holds barred lawwoman, who took pride in all she did, upheld the law and sought out ways to improve her profession as well as the community's perspective on people in law enforcement. She wanted people in her field to have positive interactions with people of law enforcement. Most importantly, he went on to say, she loved her family, she loved me and in 53 years of marriage, we have never been apart for more than 24 hours… and tonight we have surely taken our LAST RIDE.
After multiple calls in the middle of the night, I was finally able to reach their daughter. I delivered the news to her of her mother's death. After being in disbelief, I was told that she would immediately embark on the five hour journey to see her mom. She had to prepare for her LAST RIDE, to say her goodbyes to her mom. She too had a sense of devastation and panic in her voice. I reassured her that her father was being taken care of and that I would personally see to it that he was checked on, and that, while with us, his needs would receive attention. I gave her my personal number and told her to call me when she got close to the area, and I would guide her to the hospital. I did just that… I waited with him, provided him with breakfast and when I received the call, met his daughter at I-95 and led her to the hospital.
I pride myself on getting off on time and staying on task, but this morning although I clocked out at 0708am, I didn't leave until well after 11am. I wouldn't change a thing! God used this couple and their tragedy to fulfill a work in me that was necessary. They were used to provide me confirmation, teach me a lesson on life and love and renew my zeal for nursing. My prayer is that I love, and display my love, for my husband and family the way he did his wife. It is my prayer that I am able to have a positive impact within the nursing community to both my patients and fellow staff members. It is also my prayer that not only when my days are done, but right now in this and every moment someone (people) has the same love, devotion and care for me as that which was displayed within this family. And, finally I pray, that I was used to provide information, care and treat this oh so unfortunate situation with all the respect and dignity it deserved. That I was able to reassure them that nurses do care, we don't just give medication and write notes… we care for the person (the family) mind, body and soul. That the impression of me and the rest of the staff of this facility is that "rooted in God's love we treat illness and promote wellness for all people" is not just a mission statement that is used on the buildings, pamphlets and décor. It's a way of life! I left the situation hoping and praying that my presence, my actions were in some way reassuring to the family, that I was able to lighten such a heavy load for this family even if only by a fraction of a fraction.
After this experience, I have had a renewed strength, a renewed outlook, a new spark for nursing. I will continue to go above and beyond for my patients. I will continue to treat them like an extension of my own family. I will continue to say silent or not so silent prayers for them as I care for them. I will continue to teach them and their families and make attempts to equip them with the necessary tools to be their own advocates. I will also continue to recognize that even in tragedy there is space for healing, even in darkness there is always space for light.
I have since been told that some of my prayers were answered, I received confirmation. Approximately three months after this incident occurred, I received a phone call from the couple's daughter. She had saved my number. She started that although her family was going through an adjustment period and still finding coping strategies, they were doing better. Her father was occupying himself with their grandchildren and trying to formulate a new normal in his life. And, she was busy trying to in her own way fill the very big shoes left behind by her mother. All of what she said did my heart some justice as I had often wondered what happened to them after that night, that LAST RIDE, but there was one thing she said to me that meant more to me than anything. She said he simplest but most profound words… she said, "Thank you!"