What are the signs of a stroke?
Neurology
Feb 16, 2017
Every 40 seconds, someone in the United States has a stroke, according to the Centers for Disease Control and Prevention.
Would you know what to do if you or a loved one were having a stroke?
If you believe you are having a stroke right now, call 9-1-1 immediately.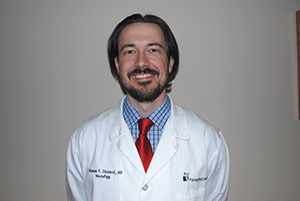 A stroke is a brain attack and happens when blood flow to your brain is stopped. The brain constantly needs a supply of oxygen and nutrients in order to work well. If blood supply is stopped, even for a short time, this can cause problems.
Two types of strokes are ischemic and hemorrhagic. An ischemic stroke occurs from loss of blood flow to the brain, resulting in death of brain tissue, says Dr. Shannon Stewart with the Department of Neurology at St. Joseph's/Candler. A hemorrhagic stroke occurs when a ruptured blood vessel bleeds into brain tissue, which also is damaging to the brain. Depending on the location of brain injury, both can result in physical or cognitive symptoms leading up to death, Stewart says.
Stroke is the fifth leading cause of death in the United States, according to the CDC. Around 795,000 people in the U.S. have a stroke each year.
Stroke symptoms vary depending on the person and the exact location of brain injury, Stewart says. Symptoms may be difficult to determine in some cases. However, Stewart says the best way to spot a stroke is to think F.A.S.T.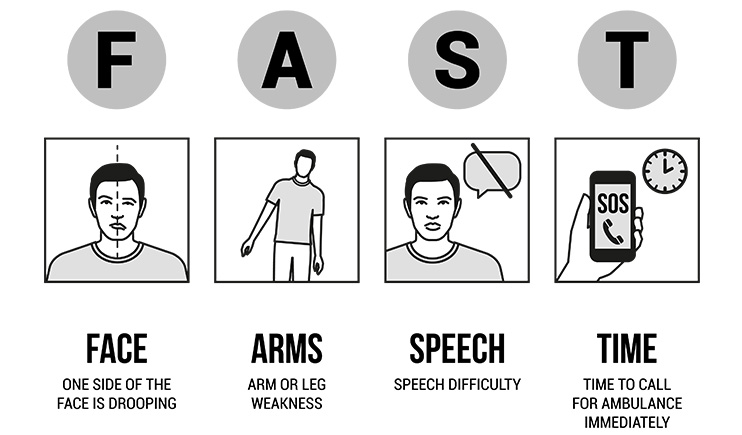 Signs of a stroke
F – Facial droop
A – Arm (arm weakness and numbness)
S – Speech (change in ability to speak clearly or slurred speech)
T – Time (call 9-1-1 and get to the hospital quickly)
"The most common and recognizable symptoms of stroke include: speech loss or slurred speech, unilateral weakness and/or numbness involving one side, facial droop, vision loss, unsteadiness and uncoordination (or ataxia)," Stewart says.
If you or someone you know has any of these symptoms, note the time and call 9-1-1 immediately. Strokes are treatable and getting fast treatment is important in preventing death or disability from stroke.
Recovering from a stroke
Rehab for stroke patients varies depending on the patient and the deficits from the stroke, Stewart says. For some, rehab may only require outpatient or home therapy for several weeks or months. For others, it may be more aggressive, involving daily therapy in an inpatient setting. An aggressive plan typically leads to a quicker and more complete recovery than compared with an "easier therapy over a long time," Stewart says.
One of the best treatment options for stroke survivors is actually prevention of a recurrent stroke.
"Risk of stroke can be greatly decreased by treating the most common risk factors that lead to stroke (and heart disease, too)," Stewart says. "This includes blood pressure control, diabetes control, cholesterol treatment, not smoking and exercising.
"There are a myriad of unique and rare causes of stroke but the above are the most common vascular risk factors that account for the lion's share of all strokes."
St. Joseph's/Candler's commitment to treating strokes
St. Joseph's/Candler is one of a handful of hospitals in the country to achieve the designation as a Primary Stroke Center, awarded by The Joint Commission. We are committed to reducing the number of deaths and permanent disabilities caused by stroke. A stroke team is available 24 hours a day and consists of emergency physicians, neurologists, neurosurgeons, neuroradiologists, neurohospitalists, nurses, therapists and paramedics.
To learn more about the Stroke Program at St. Joseph's/Candler, click here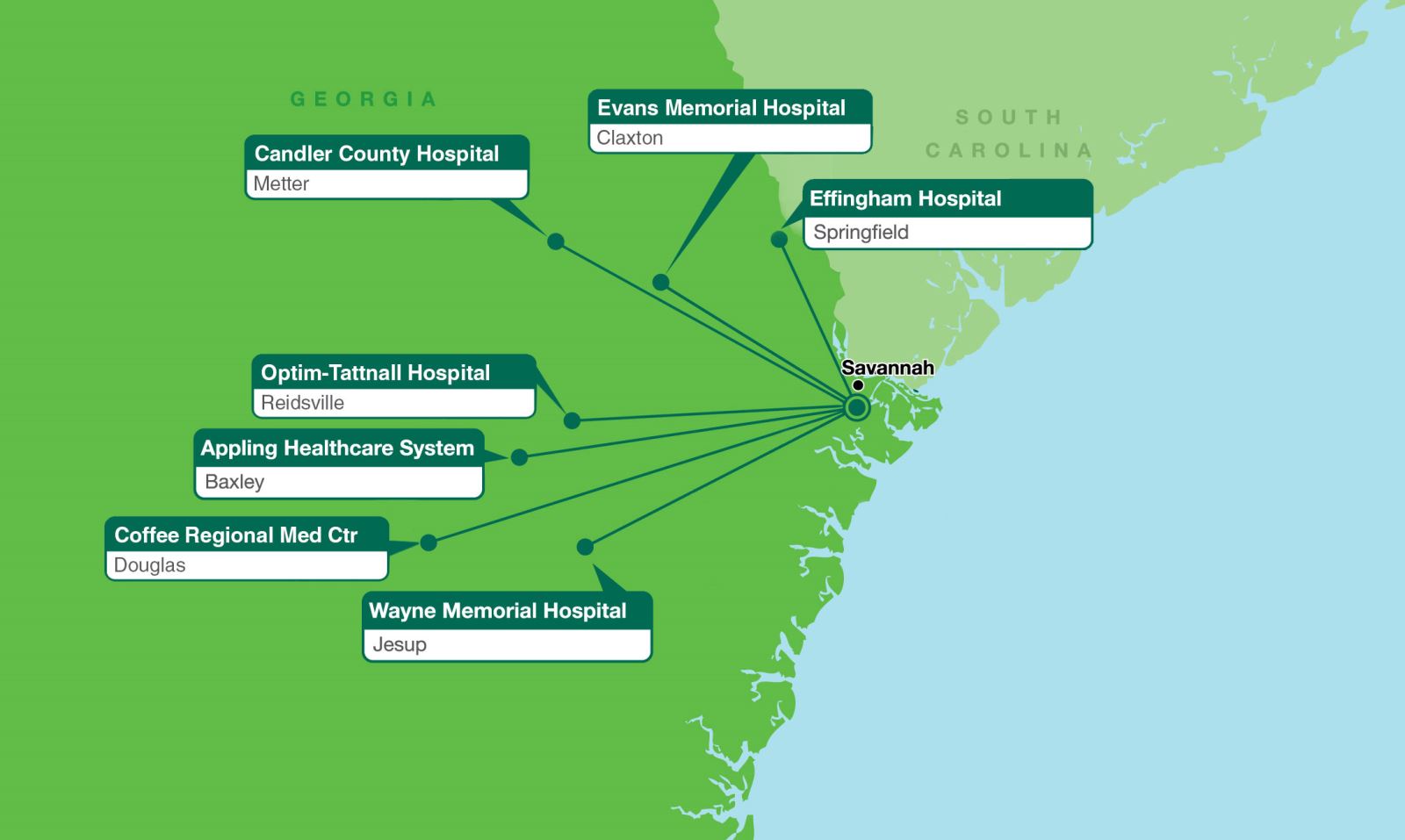 Included in the Stroke Program is the Stroke NET-work. St. Joseph's/Candler has invested in new technology called REACH Call that allows board certified neurologists to diagnose and treat stroke patients in rural hospitals, giving all patients access to the treatments they need.
REACH Call has been placed in:
Effingham Hospital
Wayne Memorial Hospital in Jesup
Evans Memorial Hospital in Claxton
Appling HealthCare System in Baxley
Coffee Regional Medical Center in Douglas
Optim-Tattnall Hospital in Reidsville
Candler County Hospital in Metter
Optim Medical Center - Screven in Sylvania
To learn more about the Stroke NET-work, email Dorethea Peters or call 912-819-2114.