What is a hospitalist?
Miscellaneous
Jul 25, 2017
If you find yourself in the hospital, chances are you are going to be seen by a doctor you've never met. That doctor is a hospitalist readily available to treat acute care patients.
A hospitalist is an adult primary care physician who is based solely in the hospital. Hospitalists are board certified in family or internal medicine. They have the same education and knowledge as your primary care doctor; however, they do not have any outpatient responsibilities.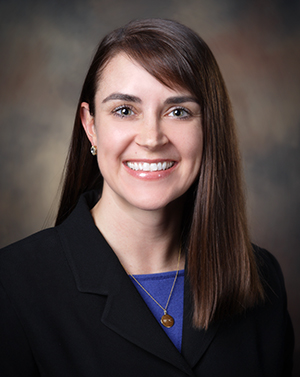 "We act as the primary care doctor in the hospital and then consult other specialists as needed," says Dr. Suzanne Anderson, long-time St. Joseph's/Candler hospitalist and current Medical Director of Rehab and Subacute Care. "If a primary care doctor tried to serve patients in both the hospital and office, it's too much to keep up with. Staying focused on state-of-the-art practices for inpatient medicine is our focus."
The trend of hospitalists started about 20 years ago in California, Anderson says, and made its way east. St. Joseph's/Candler contracts with Chatham Hospitalists, LLC, which formed in 2005 in Savannah. Anderson started at Candler Hospital in 2006, becoming the first hospitalist in the health system.
Today, there are 12 hospitalists working at Candler Hospital and 10 at St. Joseph's Hospital. At Candler, there are five day physicians and one night doctor. At St. Joseph's, there are four day doctors and one night doctor.
Candler hospitalists treat about 80 percent of the adult general medicine population. At St. Joseph's, hospitalists see about 70 percent of the adult general medicine population. Conditions they treat include internal medicine admissions for heart failure, diabetes, cellulitis, and particularly at St. Joseph's, orthopedics. They also co-manage surgical patients.
"We have to be able to manage a multitude of things," Anderson says. "I find that it's almost like we get to know our patients really well really quickly. For some, being in the hospital is a crisis time, and unfortunately, we also have a lot of patients that come back because of chronic illnesses."
In addition to directly treating illnesses, hospitalists do a lot of coordination of care among outpatient primary care physicians, specialists and case managers to ensure the patient is cared for not only in the hospital setting but also during the transition of care in the outpatient setting. Hospitalists also assist with end-of-life planning, if necessary.
"It's not necessarily seeing the patient multiple times per day, but we are doing stuff on their behalf multiple times a day," Anderson says.
Additionally, hospitalists do a lot that benefits every patient that comes to the hospital. Physicians with Chatham Hospitalists are on many St. Joseph's/Candler committees, Anderson says, including PNT, infection control and credentialing. Because hospitalists have such a large patient population, they often see issues that a physician with only three or four specific patients may not see, Anderson says.
"We really are hospital specialists."
While the concept of hospitalists has been around for years, there are still some people unaware of the position and uncomfortable with the thought of a new doctor treating them. Anderson wants to assure every patient that hospitalists are highly trained and here to serve them in a prompt manner.
"When I first started, people would ask, 'Are you a hospice doctor?' Some people think we are medical residents or interns. We are board certified specialists," Anderson says. "Just know that we are part of the team, not just somebody you see once."
For more information on Chatham Hospitalists, visit their website.