Why can't I wear nail polish during surgery?
Miscellaneous
Aug 24, 2017
Seven guidelines you should know to be prepared for surgery
There's a time and place for everything. Wearing makeup and your best jewelry to surgery isn't that time.
Outpatient surgery is on the rise thanks to improvements in technology. Outpatient surgery, or day surgery, is a procedure performed that does not require an overnight hospital stay. Patients of outpatient surgery typically can go home within 23-hours of their procedure.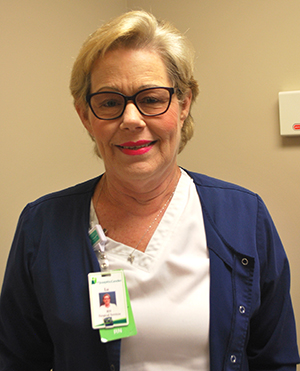 Approximately 15,000 outpatient procedures are performed at St. Joseph's/Candler in a year. To ensure patient safety, certain guidelines are in place to protect our patients.
"We have these rules in place for your safety and to prevent infection," says Lu Perkins, RN, BSN, CAPA, pre-screen outpatient surgery nurse at St. Joseph's Hospital.
Here are some guidelines you should be aware of:
Do not eat or drink anything after midnight on the day your surgery is scheduled, or follow your doctor's orders if they differ. "The main thing with implanting food restrictions is because you can aspirate," Perkins says. "It can be a dangerous thing if you cheat."
Don't wear anything tight fitting. You want your clothes to be comfortable. If, for example, you are having gallbladder surgery, chances are your stomach may be bloated so wearing loose fitting clothing is important, Perkins advises.
No makeup should be worn. "Anything foreign on your skin increases chances of infection," Perkins says.
Remove any finger or toe nail polish or artificial nails. Artificial nails also may be subject to infection, Perkins says. Unpolished nails are important because during anesthesia your oxygen is monitored by your nail beds. Polished nail beds could result in inaccurate oxygen levels readings.
Do not wear any jewelry. This is asked of patients, Perkins says, to protect them from certain equipment in the surgery room.
Try not to bring any valuables with you. We understand that you may want your cellphone with you or a laptop to pass time as you wait, but we encourage you to leave all valuables with family as you prepare and go into surgery. St. Joseph's/Candler is not responsible for lost items.
Wigs and dentures or partials are not prohibited; however, be aware that these items will be removed during surgery.
Want to know more of what to expect from day surgery? Read: How to be prepared for Outpatient Surgery
Outpatient surgeries are typically performed Monday through Friday at both St. Joseph's and Candler Hospital campuses, as well as the St. Joseph's/Candler Surgical Specialty Center. To learn more about our outpatient surgery services, click here.