10 things you can expect following total knee replacement
Orthopedics
Mar 22, 2018
Total knee replacements have been a life changing procedure for many people.
Knee replacements are fairly common procedures. Most often, they are performed due to arthritis or injury which causes pain, decreased motion of the joint or an inability to do every day activities, says Dr. Jonathan Christy, total joint surgeon with Optim Orthopedics.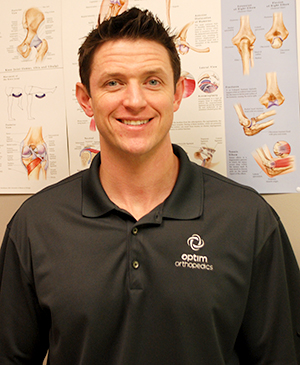 A knee replacement restores the worn surfaces by removing diseased bone-ends and resurfacing them with a combination of metal and plastic components, Dr. Christy describes. A new knee allows a natural, gliding motion of the joint and can help relieve pain.
Related Article: New knee or hip can give you a new outlook on life
While the promise of a new knee is exciting for people living with pain, many patients are surprised by what they experience in the days, weeks and months following total knee replacement, says Heidi Prado, MS, PT, Clinical Manager for St. Joseph's, The Landings, Pooler and Rincon Outpatient Therapy locations.
"Knowing what to expect following your total knee replacement can help ease your mind both before and after your surgery," Prado says.
Here are 10 helpful pieces of information on what to expect following total knee replacement surgery:
1. Don't be surprised if a therapist comes to begin therapy in the hospital the same day of your surgery. Early movement helps restore mobility and prevents life-threatening blood clots, Prado says. In-hospital therapy will consist of walking, training on getting up and down out of bed and to the bathroom, exercises and possibly the use of a continuous passive motion machine (CPM) to passively move the replaced knee. You will be trained on using a walker, which you will use during the early weeks following surgery or longer if you depended on a walker prior to surgery. The surgeon and medical staff will want to make sure you can stand and walk safely when you return home.
2. You will likely be discharged from the hospital within 24 to 48 hours. Dr. Christy says he likes to keep knee replacement surgery patients overnight so staff can monitor their vital signs and check blood circulation.
3. You will likely begin outpatient therapy or home health therapy the day after you return home from the hospital. Home health is reserved for those patients who absolutely have no means or ability to commute to our outpatient clinics.
4. Expect post-operative pain, stiffness and swelling. This is normal, Prado says. The physician will prescribe pain medication which should be taken as directed to stay ahead of the pain. If the strategies provided by your therapist and the medication do not control your pain, you should communicate with your physician's office.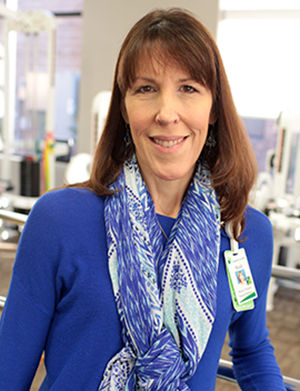 5. Your therapist will educate you on techniques to control the expected post-operative swelling. This includes things like using compression at the knee, elevating the knee and use of ice, Prado says. Many doctors order a home ice machine after surgery to be used frequently throughout the day. Swelling will wax and wane throughout the healing process but should progressively decrease. It is not unusual to have a small amount of swelling for months following surgery, Prado says.
6. Your therapist will prescribe a home exercise program to be performed in between therapy visits. "Be mentally prepared for the work following surgery and dedicated to rehab to achieve optimal results," Prado says.
7. As mentioned above, stiffness is normal and expected post-surgery. Most people will get stiff after being still, such as when sleeping or sitting for a while, but that will loosen with exercise. This cycle continues but should be less and less problematic as the weeks and months pass.
8. It is important to work on both bending and straightening the knee early after surgery. Most people understand the importance of getting the knee to bend, but don't realize that having a straight knee to match the non-operative side is also important and has to be worked toward with exercise and therapy.
9. Every patient is different. "As a therapist, we will often see patients who have had their knee replaced by the same surgeon on the same day have very different journeys in recovery," Prado says. Things like age, pre-surgery condition, activity level and length of the problem before surgery all effect recovery.
10. You will need to continue to exercise after discharge from therapy. The body continues to heal for nine to 12 months after a total knee replacement.
If you have questions regarding your upcoming total knee replacement or to schedule a post-operative visit, please contact one of our convenient outpatient rehabilitation clinics location throughout the region.
St. Joseph's Outpatient Center – 912-819-2446
Pooler Outpatient Center – 912-964-0007
Rincon Outpatient Center – 912-826-8863
Candler Outpatient Center – 912-819-6176
The Landings Club Center – 912-598-5623 (Landings Club members only)