Five tips to be successful at breastfeeding
Women's Care
Aug 2, 2018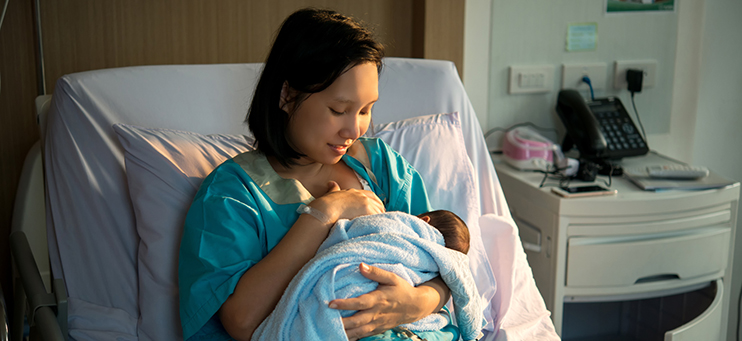 Lactation nurses at the Telfair BirthPlace at St. Joseph's/Candler, the American Academy of Pediatrics and the World Health Organization all recommend exclusive breastfeeding for at least six months.
However you choose to feed your baby, you can rest assured our nurses have your back. For moms that elect to breastfeed, the Telfair BirthPlace has board-certified lactation consultants and counselors on staff to help.
"Breastfeeding is a journey," says Marybeth Milton, board-certified lactation consultant at the Telfair BirthPlace. "We want mom to be informed, so we focus a lot on education and explain the benefits of breastfeeding. Whatever mom decides, we support her choice."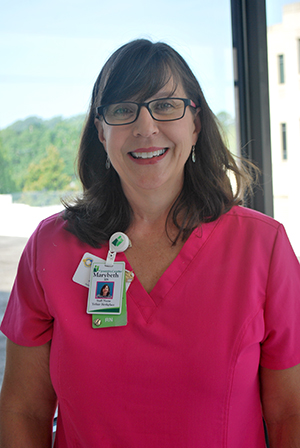 Related Article: What are the benefits to breastfeeding?
Milton offers these five tips to help mom be successful at breastfeeding:
1. Be prepared
Being informed about breastfeeding is the first step towards success, Milton says. She recommends attending the Telfair BirthPlace's Prepared Breastfeeding Class. Offered every month, this class is taught by a certified lactation consultant and provides expecting moms and their support partner with an understanding of lactation and breastfeeding. The cost is $25. Learn more here.
"We see moms that go to class and don't go to class, and there's a big difference because moms that go to class already have an understanding of breastfeeding when they get here," Milton says.
Milton also suggests doing research on your own through reading and talking to family and friends that have breastfed before.
2. Feed early and every time baby cues
Following delivery, your baby will be placed on your chest for skin to skin contact unless there's a medical indication not to, Milton says. This promotes breastfeeding because skin to skin helps regulate baby's blood sugar, vital signs and temperature and makes the baby more willing to eat.
Your baby will give you a cue when he or she is hungry. Feed as soon as the baby starts to cue and feed as often as baby cues, Milton says. Examples of when baby is hungry includes licking their lips, bringing their hands to their mouth and moving their head back and forth searching for the breast. Crying is a late cue for feeding.
Related Article: Seven things all expecting mothers should know about feeding your baby
3. Avoid artificial nipples
If you choose to solely breastfeed through the breast, it's vital to avoid any artificial nipples, including bottles and pacifiers for four full weeks, Milton says.
"If mom wants to breastfeed, latching and having the baby feed at the breast those first four weeks will establish a great supply and routine," Milton says. "Then, it's easy to supplement after that and introduce the bottle."
After four weeks, the American Academy of Pediatrics recommends using a pacifier during sleep to help reduce the risk of SIDs.
4. Be patient
For first time moms, breastfeeding is a new skill and it takes practice. That doesn't mean moms that have breastfed before will automatically have success. Every breastfeeding experience is different, Milton says, and she encourages all breastfeeding moms to be prepared and patient.
She also advises moms to rest as much as possible, especially the first day. Babies tend to sleep more than eat their first day of life. Day 2, however, mom may feel like baby is feeding constantly so getting plenty of rest is important in order for mom to feed as soon as and as often as baby cues.
5. Ask for help
Don't be afraid to ask for help and use the help that you can get, Milton says. The Telfair BirthPlace offers a Mommy and Me Breastfeeding Support Group. The group meets monthly and consists of new and long-term breastfeeding moms. Expecting moms also can attend to ask questions. A certified lactation consultant or counselor is present during the support group meetings to answer any questions. Learn more here.
The Telfair BirthPlace also offers a Warm-Line, which is a free service where moms can call in with their questions or concerns. The Warm-Line number is 912-819-8231 and will be answered or your call will be returned by a trained nurse.
Related Article: Lactation services at Telfair BirthPlace expand to help growing number of breastfeeding moms