Rehabilitation after a stroke can help with symptoms, improve quality of life
Neurology
Sep 27, 2018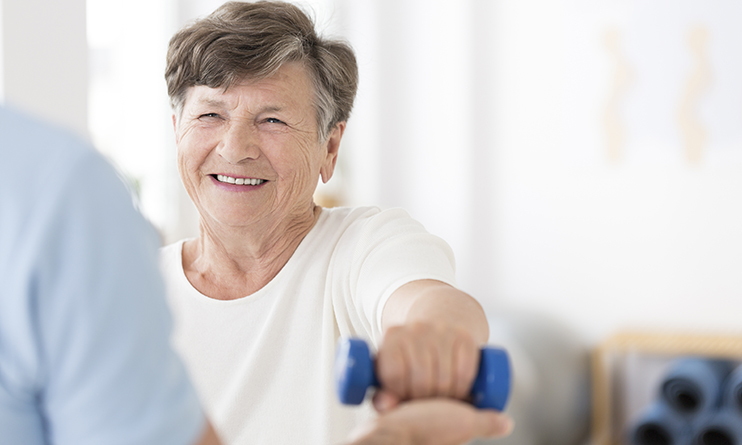 Stroke used to rank fourth in the nation in cause of death. Now, it's fifth, says the American Stroke Association. Higher survival rates are largely due to medical treatment advances, meaning stroke patients are getting the right care, right away.
A stroke is a brain attack and happens when blood flow to your brain is stopped. The brain constantly needs a supply of oxygen and nutrients in order to function properly. If blood supply is stopped, even for a short time, this can cause problems physically or cognitively, potentially leading to death.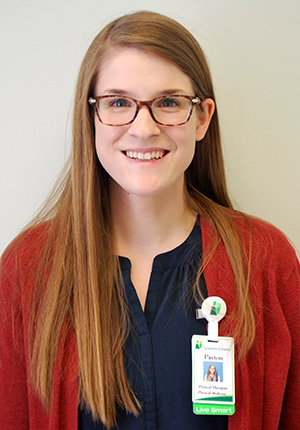 The first step to recovering from a stroke is still to call 9-1-1 as soon as you experience or notice signs of a stroke: Face drooping, arm weakness, speech difficulty and calling 9-1-1 immediately.
Related Article: What are the signs of a stroke?
While it's great news stroke survival rates are improving, stroke remains the leading cause of long-term adult disability, affecting nearly 800,000 Americans each year. Early recovery and rehabilitation can help improve function following a stroke, sometimes at a remarkable rate.
"After a stroke, many patients experience muscle weakness and sensory deficits affecting their ability to perform day-to-day activities they were performing prior to the incident," says Payton Hand, PT, DPT, physical therapist with Candler Hospital Outpatient Rehabilitation. "Research shows that the sooner the patient receives rehabilitation post stroke, outcomes are improved for re-gaining their functional mobility and strength."
When would a stroke patient need rehab?
At St. Joseph's/Candler, physicians do a rehab evaluation to determine if the stroke patient needs to be referred to physical, occupational or speech therapy. It is possible to have a complete recovery following a stroke, but the majority of patients need some type of follow-up rehab, says Dorethea Peters, MSN, SCRN, RN-BC, St. Joseph's/Candler Stroke Program Coordinator. Sometimes the type and length of therapy is dependent on the patient's insurance.
The location of the stroke in the brain determines the possibility of symptoms a stroke patient can be left with.
"You can have anything from weakness on one side of your body to being totally flaccid, which means you can't move anything at all," Peters says. "Maybe, you are just weak and can't pick up a glass or feed yourself."
Physical or occupational therapy can help with many of the weakness and daily functional needs.
Stroke patients also may be left with cognitive issues and are unable to process things. For example, some patients may understand what someone is saying to them but unable to communicate back, while others cannot comprehend what is being expressed. Swallowing also can be affected by a stroke. Speech therapy can assist patients with swallowing and speaking.
Strokes in the back of the brain can leave patients experiencing double-vision, dizziness, and maybe even nausea and vomiting, Peters says. Physical therapy for vestibular issues can assist with easing those symptoms.
Related Article: How physical therapy is treating vestibular disorders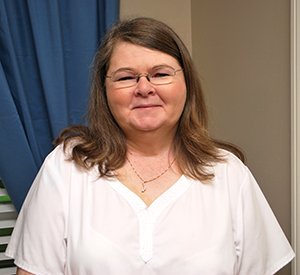 "Stroke patients can gain a lot of confidence after receiving rehabilitation following their stroke," Hand says. "While they may not have full return and feel 100 percent back to their pre-stroke abilities, it is important that they feel safe, comfortable and positive about their mobility."
What are my options for rehab?
Stroke patients have several rehab options following a stroke, depending on their medical needs and functional abilities post stroke.
St. Joseph's/Candler provides inpatient therapy for stroke patients. This is intense therapy and best suited for patients that are able to tolerate therapy for several hours a day, five or six days a week. If the patient is not ready for that intense of therapy, but also is not ready to leave the hospital, patients at St. Joseph's Hospital may stay on the transitional care unit, while at Candler Hospital it's called the sub-acute unit, until they are ready for rehab.
Another option is to enter a rehabilitation facility outside of the hospital setting. This may work for patients ready to leave the hospital but unable to tolerate intensive therapy. Each facility has its own policies, but typically these facilities offer patients an hour of therapy, four to six days a week, Hand says.
Two more options St. Joseph's/Candler offers stroke patients is home health care and outpatient rehab. There are certain qualifications to receive home health care, but physical, occupational or speech therapists can come to a patient to help with the recovery process in the comfort of the patient's home. This is ideal for patients who have difficulty leaving the house or no transportation. Home health therapist also can assist the patient with safely navigating their home and making sure the patient stays safe, Hand says.
Related Article: How do you know if you or a loved one qualifies for home health care?
For those that are not home bound, your physician may find that you still need continued skilled rehab focusing on their specific deficits and mobility goals.All St. Joseph's/Candler Outpatient Rehabilitation Centers offer physical therapy, while St. Joseph's, Candler and Pooler (starting March 2021) also offer occupational therapy. Outpatient speech therapy is available at the Candler Hospital location.
"Outpatient rehabilitation can be very important for patients who continue to have deficits beyond the inpatient rehabilitation setting, including but not limited to weakness, pain, balance issues, fatigue or difficulty navigating in the community or home," Hand says. "Many stroke patients come to outpatient therapy because they continue to notice difficulty with certain tasks, or they have increased pain that they are beginning to notice secondary to strain on their bones or joints from walking or moving differently after their stroke."
For information about SJ/C Outpatient Rehab, visit our website. You also can click here to learn about our home health care services.