Trying to have a baby? Now is the time to increase your folic acid.
Nutrition, Women's Care
Nov 29, 2018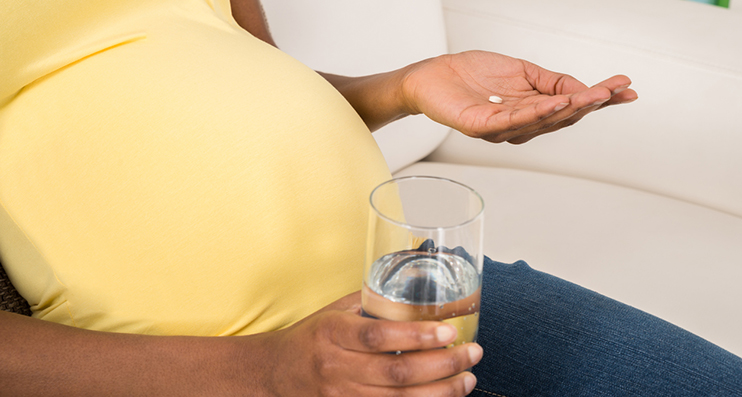 The form of vitamin B9 has other health benefits that are beneficial to everyone
Everyone needs folic acid, but for a woman who may get pregnant or recently learned they are pregnant, it is extremely important. Getting enough folic acid before and during pregnancy can prevent major birth defects to a baby's spine or brain.
Folic acid is the synthetic form of vitamin B9 and is often found in supplements or fortified foods. Vitamin B9 is an essential nutrient that plays a crucial role in cell growth and the formation of DNA. Folic acid may be confused with folate, which is a naturally occurring vitamin B9 and is found in certain food sources.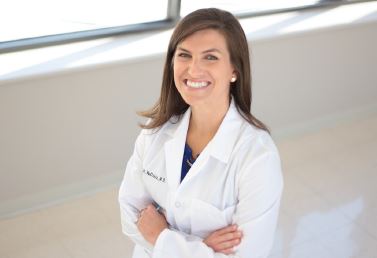 While these two are not the same, both are absorbed through the small intestine to their metabolic or active forms and both are important for a healthy pregnancy, explains Dr. Jessica Mullinix, a Savannah OB/GYN who's participating in My Telfair Doc, a team of OB/GYNs dedicated to female health issues.
"Folic acid is important because it is used in cell growth, which is occurring rapidly and constantly in a developing fetus," Dr. Mullinix says. "In pregnancy, it assists with fetal development, specifically in the neural tube, to help prevent major birth defects such as anencephaly and spina bifida, two examples of malformations in the brain and spinal cord."
In addition to birth defects to the baby's brain and spinal cord, folic acid has been found to reduce the risk of cleft lip, cleft palate and certain types of heart defects in the baby, as well as reduce the risk of preeclampsia in mothers, adds Haley Cox, MS, RD, LD, St. Joseph's Hospital Clinical Dietitian.
To try to help prevent such birth defects, obstetricians and dietitians recommend 400mcg a day of folic acid.
Related Article: The known and unknown of preeclampsia in pregnant women
Ways to get folate and folic acid
There are certain foods that are naturally high in folate, says Cox. These include:
Spinach
Broccoli
Lettuce
Okra
Asparagus
Bananas
Melons
Beans
Orange juice
Fortified cereals
RELATED ARTICLE: Understanding a pregnancy diet and proper weight gain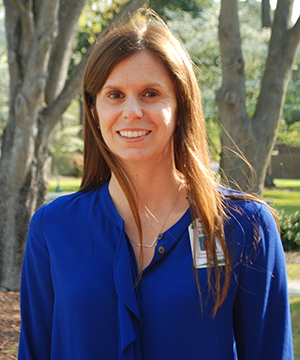 It's important to incorporate these foods into your diet while trying to conceive and throughout pregnancy. However, it can be hard to measure your daily intake of folate from natural sources. Additionally, folic acid is absorbed better than folate found in food, Cox says. Therefore, your obstetrician will most likely recommend an over-the-counter vitamin or supplement, Dr. Mullinix says.
Most prenatal vitamins contain the daily recommendation of 400mcg. However, Dr. Mullinix advises all women to talk to their healthcare provider before taking any vitamins or supplements. Some patients may need to start taking folic acid three months prior to pregnancy or some may need more than the recommended 400mcg a day. These may include:
Women with a history of neural tube defect in themselves, their partners, prior offspring or close relatives
Women on certain anti-epileptic drugs
Women with diabetes prior to pregnancy
Why it's important to take folic acid before pregnancy
If you are actively trying to become pregnant or think you may get pregnant in the future, it's important to start taking prenatal vitamins or a folic acid supplement daily.
"The neural tube develops very early in pregnancy, sometimes even before a woman realizes she is pregnant," Dr. Mullinix explains. "If you are planning pregnancy, make sure to increase your folic acid at least one month prior to conception."
Why it's important to continue getting folic acid throughout and beyond pregnancy
The recommendation of 400mcg of folic acid supplementation continues throughout the pregnancy. While the majority of organ development occurs by 12 weeks of development, there are ongoing maternal, fetal and placental needs as the pregnancy progresses, says Dr. Mullinix.
She recommends continuing a daily prenatal vitamin, with the recommended folic acid amount, throughout pregnancy, delivery and even lactation as breastfeeding moms need to continue a healthy diet.
RELATED ARTICLE: Should expecting moms take prenatal vitamins?
Why it's important even if you do not plan to get pregnant
Dr. Mullinix recommends all reproductive-age women get the recommended daily amount of folic acid due to the potential for unplanned pregnancy, which is around 50 percent of all pregnancies.
Additionally, folic acid has other health benefits. It is known to be helpful in tissues with rapidly dividing cells, such as skin cells, blood cells or those of the gastrointestinal tract. Folic acid also has been shown to help with certain types of anemia and to aid in digestion. Some studies have suggested that folic acid can be protective to the brain and heart, both improving mood disorders, such as depression, and combating cardiovascular disease.
For more information about Dr. Mullinix or My Telfair Doc, visit our website.