Ways you can prevent lower body injuries
Orthopedics
Feb 12, 2019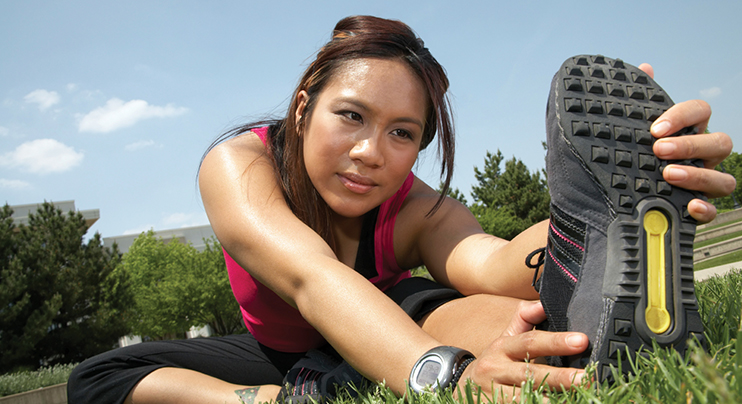 From young athletes to runners to the elderly, these exercises can strengthen hips, knees and ankles
Injuries to our hips, knees or ankles can happen to anyone. This is especially true for athletes, runners and the elderly. Certain exercises can help prevent lower body injuries.
Common lower body injuries include acute fractures, hamstring and quadriceps strains, knee injuries to the ACL (anterior cruciate ligament), MCL (medial collateral ligament) or meniscal injuries, ankle sprains and stress fractures to the foot and tibia.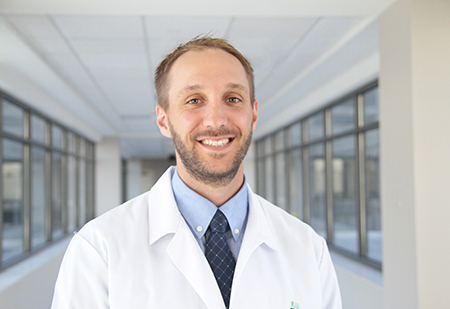 Runners, for example, more commonly experience injuries secondary to overuse, such as stress fractures, says Dr. Frederick Harold, who specializes in family and sports medicine at St. Joseph's/Candler Primary Care located in Richmond Hill. Collision sport participants more commonly get acute injuries that can be more catastrophic on initial presentation.
"Protecting your lower extremities is important in terms of athletic performance but also for everyday functioning," Dr. Harold says. "If mobility is significantly altered it can lead to decreased conditioning, poor endurance and weight gain, which can be detrimental to your overall health."
Related Article: Are you exercising in the right pair of shoes?
To try to prevent lower body injuries, Dr. Harold suggests focusing on core strength and muscular balance and allowing adequate recovery time between workouts.
Certain populations have an increased risk for certain injuries and may want to focus more so on a particular muscle group. For example, young female athletes are more prone to ACL tears in the knee because of their anatomy, Dr. Harold says.
"Studies have shown programs addressing lower extremity mechanics in young women have reduced the amount of ACL injuries," Dr. Harold says.
Tori Osborne can attest to this. Osborne is an athletic trainer with St. Joseph's/Candler. She is currently assigned to Savannah Country Day School and is in the middle of girls' basketball season. Before every practice, the team does three to five minutes of jump training, or around 20 jumps on a single leg or both legs. They will do variations of turning and jumping or jumping straight up and down. Osborne mixes it up each practice.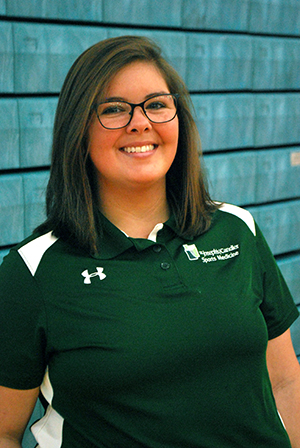 Jump training helps correct any imbalances or leg weaknesses, specifically with a goal to prevent lower body injuries, Osborne says. She recommends it to any coach, parent or athlete. Even the causal exerciser or someone who wants to prevent lower body injuries can do a serious of jumps daily to increase muscle and leg strength.
"It seems to have helped us a great deal over the last few years," Osborne says. "In my three years of basketball here, we've only had one traumatic knee injury. You can't prevent all of them, but I do think it's helped us a lot."
The St. Joseph's/Candler Sports Medicine program has been a leader in sports medicine since the late 1980s, setting the standard for athletic health care in high schools and colleges throughout Southeast Georgia. Some of the area schools our athletic trainers are in include Savannah Country Day, St. Andrew's, Benedictine Military School, St. Vincent's Academy and Savannah State University.
As athletic trainers, Osborne and others provide the resources to prevent, evaluate, treat and rehabilitate injuries that occur to any athlete regardless of age, skill or level of competition. The program also has partnerships with the most experienced sports medicine trained orthopedic surgeons in the region, as well as our primary care physicians, several of which are fellowship trained in sports medicine, such as Dr. Harold.
If an injury does occur, the mainstay for most injuries is protecting the injured joint/site, resting adequately with ice, elevation and anti-inflammatories, if needed. Most lower body injuries just need time to heal, Dr. Harold says, but some require further treatment, including physical therapy or even surgery.
Related Article: Physical therapy helps runners get back on track following injuries
"I encourage young athletes to avoid sports specialization. It helps prevent overuse injuries and burnout all while challenging your muscle groups in different ways," Dr. Harold says. "People are often surprised to discover that most professional players were multi-sport athletes growing up."
If you are a casual athlete, someone who works out regularly or just someone who wants to prevent lower body injuries due to falls, there are a number of things you can do, even in the comfort of your own home. Osborne suggests: squats, lunges and side steps, particularly with a resistance band.
"One of the biggest things I've learned is how important it is to have synchronicity in all your muscles in your legs," Osborne says. "A lot of people are weak in their glute muscles, the general population and athletes alike. That causes a lot of injuries. Small exercises you can do once a day or even three times a week can help immensely."
Related Article: VIDEO: Try these stretches after your next workout