Is chocolate healthy for you?
Nutrition
Feb 14, 2019
When we think of Valentine's Day, we often think of love, romance, and of course, chocolate.
Valentine's Day is the third largest holiday season for chocolate candy sales, totaling more than $22 billion in 2018, according to a report from candyindustry.com.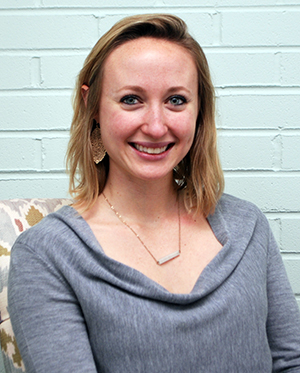 But what if you love chocolate – any day of the year – and still want to live a healthy lifestyle? The answer may be bittersweet to some.
Chocolate is made from the seed of the cocoa tree. The higher the cocoa content, the stronger the benefits, says Chloe Paddison, RDN, LD, registered dietitian and education specialist at St. Joseph's/Candler.
"Chocolate is a great example of a really healthy food depending on how it's made and how it's eaten," Paddison says. "Chocolate has a lot of health properties; however, your behaviors with it and how it's processed can turn a 'superfood' into an unhealthy trigger food for some."
Related Article: Ten superfoods people with diabetes should incorporate in their diet
Healthy nutrients are found within the cocoa bean itself. When you take the bean, process it and add additives, it compromises the health properties. To get the most out of the cocoa bean, Paddison and other dietitians recommend dark chocolate, or chocolate with a 70 percent or higher cocoa content.
Dark chocolate is full of vitamins and minerals, almost like looking at a multi-vitamin, Paddison says. It contains iron, magnesium, copper, manganese, potassium, phosphorus, zinc and selenium. Additionally, dark chocolate contains fiber and healthy fats that are good at controlling inflammation and cholesterol. Even the small amount of caffeine found in dark chocolate is good for you. It can help blood flow to the brain, lower blood pressure and relax the blood vessels.
The trouble with chocolate comes when you choose other varieties, such as milk or white chocolate. These chocolates have larger amounts of sugar and hydrogenated oils that increase trans fats and calories, providing nothing for you except offer a temporary boost in energy, Paddison says.
It's these varieties that tend to be the most addicting. That's because of the sugar content, Paddison says. "It's a very addictive, stimulating substance," Paddison says.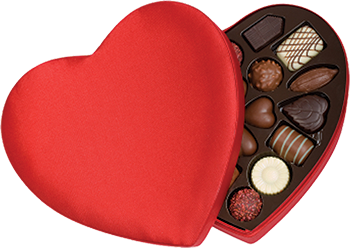 Paddison encourages people to try dark chocolate as a healthy substitute for other chocolates. Not only does it contain the most health benefits of the cocoa bean, but it's also hard to overdo.
"Dark chocolate is bittersweet and really rich. It's really hard to overeat dark chocolate, in my opinion," Paddison says.
She suggests buying individual dark chocolate pieces, such as Lindt, or consuming just two squares of a large dark chocolate bar. Those two squares contain nine grams of fat, eight grams of carbohydrates and three grams of protein for 115 calories, along with all the health benefits mentioned above. A Hershey's milk chocolate bar, on the other hand, contains 13 grams of fat, 25 grams of carbohydrates, three grams of protein and 220 calories, with none of the healthy nutrients.
"A good relationship with chocolate would be no more than two squares of a large dark chocolate bar or an individual wrapped piece," Paddison suggests. "Have it for an after dinner treat or stick one in your lunch box. It gives you a nice dose of minerals, fibers and healthy fats while still being very satisfying and not overdoing it."
Other healthy alternatives to chocolate include cacao, which is a raw, unprocessed form of cocoa, and carob chips. Paddison likes to add cacao nibs (found in the health food section of most grocery stores) to smoothies for hint of chocolate flavor.
"I like to tell clients that there is no bad food, just bad behaviors, and portion control and moderation fall into that," Paddison says. "I also talk about how to eat real, but eat responsible. Chocolate would fall into that category."