Infographic: Wound not healing after two weeks? Wound Care can help.
Miscellaneous
Jun 11, 2019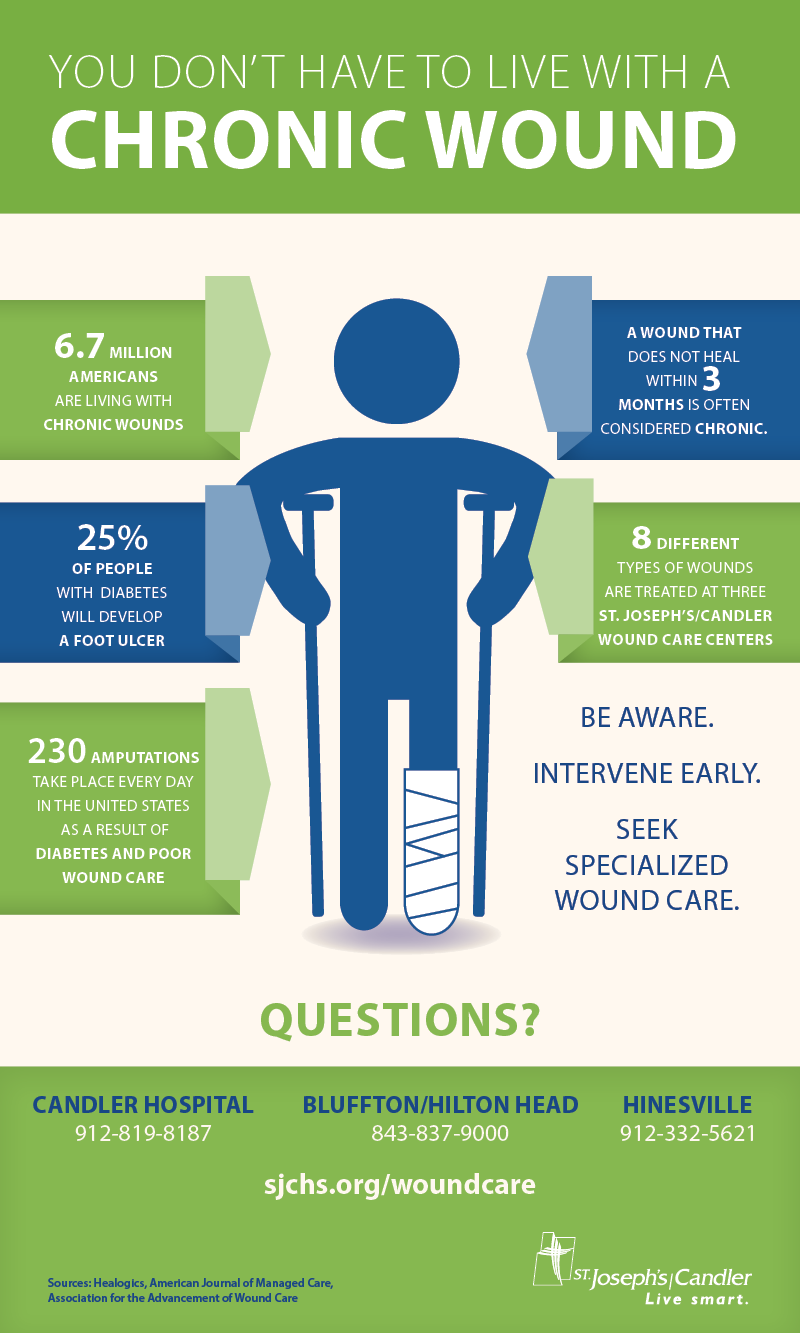 Most wounds heal after two weeks. But for 6.7 million Americans, wounds don't heal that quickly and become chronic. St. Joseph's/Candler has three specialized wound care centers across the region that offer several options to treat wounds effectively and timely.
"If you have a wound, we can help take care of it," says Dr. Thomas Donohue, medical director for St. Joseph's/Candler Center for Hyperbarics and Wound Care at the Candler Hospital and Hinesville locations. "Most wounds heal within about two weeks. You have a cut – it usually heals within two weeks. If you have surgery, they usually take the sutures or staples out in about two weeks, and you go on your merry life. We take care of the wounds that don't heal in those two weeks."
St. Joseph's/Candler's three wound care centers are located in Savannah, Bluffton and Hinesville. They are open Monday through Friday. Appointments are required, but a physician's referral is not necessary.
The types of wounds we treat include:
Diabetic foot ulcers
Venous stasis ulcers
Pressure ulcers
Skin tears
Post surgical incisions
Radiation wounds
Burns
Traumatic injuries
Related Article: How oxygen is used to treat chronic wounds with hyperbaric oxygen therapy

Infographic Sources: Healogics, American Journal of Managed Care, Association for the Advancement of Wound Care