Signs of dementia and aging parents: What to look for
Neurology, Family Health
Jun 18, 2019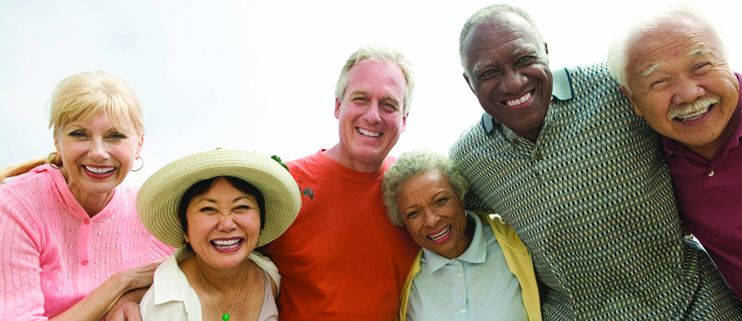 St. Joseph's/Candler Neurologist Dr. Jill Trumble offers advice to prepare for becoming a caregiver
As parents age, many children may find roles are reversing. The child is now making sure bills are paid, medications are taken and doctors' appointments kept.
Becoming a caregiver to your parents may not be easy, but for many it's necessary. Knowing signs of common illnesses, such as dementia, and steps you can take to prepare for such conditions, may make caregiving a bit easier.
"I do think being a caregiver is very, very difficult, especially being the child of that person because roles are reversed and you are having to now take care of them. It can be stressful," says Dr. Jill Trumble, neurologist with St. Joseph's/Candler Physician Network – Neurology and medical director of the SJ/C Movement Disorders Program.
As a neurologist, Dr. Trumble is often asked about becoming a caregiver for a parent. She treats many conditions that increase in likelihood as we age including stroke, Parkinson's disease and dementia.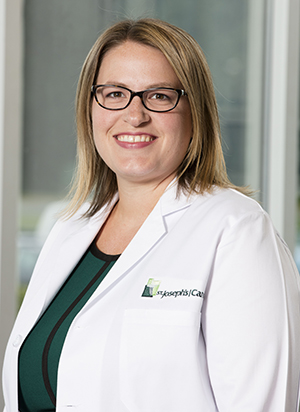 Related Article: What are the warning signs of a stroke?
Stroke and Parkinson's often are associated with some kind of physical symptom. However, dementia is often harder to recognize because symptoms are typically mental and start out slowly and gradually get worse.
Dementia is not a specific disease. It's a general term that describes a group of symptoms and has many subtypes. The World Health Organization estimates more than 50 million people worldwide have some type of dementia and nearly 10 million new cases are diagnosed each year. Alzheimer's disease accounts for nearly 70 percent of all dementia cases.
Related Article: Understanding dementia and Alzheimer's disease
Signs of dementia
"The problem with dementia is that the patients themselves, majority of the time, are not aware they have a problem," Dr. Trumble says. "That's part of the disease process and to them, they are normal.
"It can be very challenging for children to be able to step in and help because that parent keeps saying they don't have an issue."
It may be especially challenging for children who do not frequently see their parents to recognize symptoms of dementia, Dr. Trumble adds. A phone conversation about the weather or a relative may seem normal but the child may not realize the parent is not taking medications or forgetting to pay the bills.
Dr. Trumble offers these warnings signs that a parent's condition is concerning:
Recent and/or frequent car accidents or traffic violations
Repeatedly sharing the same stories over and over again
Repeatedly asking the same questions
Memory loss that disrupts daily life such as forgetting to take important medications or not paying monthly bills
Falling victim to a scam, especially one that involves them sharing bank or personal information
"Some of this is going to be normal aging, but that is something you still want to look into by talking to their doctor to see if this is normal aging or the early signs of dementia," Dr. Trumble advises.
What you can do now
One of the most important pieces of advice Dr. Trumble offers to children and parents is to talk about aging before any conditions become an issue. It is helpful to all parties involved if a child knows a parent's medical wishes, especially if the parent is unable to communicate.
Dr. Trumble recommends both a durable power of attorney and a medical power of attorney. A durable power of attorney puts someone in charge of finances, and a notary is required for the paperwork. A medical power of attorney does not require a notary and typically can be done online. If there are multiple children in the family, Dr. Trumble suggests sharing responsibilities to limit any future confrontations.
"If you can do this while the parent is of sound mind, it makes it much easier down the road," Dr. Trumble says. "The earlier you get involved and have this set in place, the better. That's the best advice I can give."
However, if you are starting to notice early cognitive issues, it's not too late. There are elder attorneys that can help legally. Medically, Dr. Trumble encourages all children to attend doctor's appointments with their parents. As mentioned, dementia patients feel normal and often don't realize there's a problem.
"If the doctor asks them, 'Are you having difficulty keeping up with yours meds or paying your bills?' they are going to say no because they think everything is fine. It's always good to have another person there to back up that story."
One final piece of advice Dr. Trumble offers caregivers is to take care of themselves. There are caregiver resources in the community and online that physicians can recommend.
"Definitely that caregiver needs to realize how stressful it is and get the care they need to be able to take care of their loved one."
Coming Thursday: When is it time to take your parent's driver's license away?