The Dreaded Question: When is it time to take your parent's driver's license away?
Family Health
Jun 20, 2019
One of the most common questions St. Joseph's/Candler Neurologist Dr. Jill Trumble is asked isn't about a particular diagnosis or medication. It's when to take a parent's driver's license away.
"That is probably one of the toughest things that I have to tell family members – when it's time to take away a patient's license," Dr. Trumble says.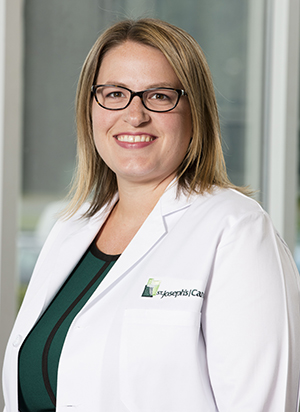 In an earlier blog post, Dr. Trumble offered signs to look for regarding dementia. One of the first things she points out about dementia patients is that many do not realize they have a problem. This mindset makes taking a driver's license away that much more difficult.
"Family members may see driving is a problem, but because the patient does not know they have a problem, oftentimes the patient refuses to give up their license."
Dr. Trumble suggests two things caregivers can do to help determine if a parent's driver's license should be taken away.
Examine their car for bumps and dings, particularly paying attention to the hub caps. "A lot of times what happens in the early parts of dementia is patients have difficulty with the visuospatial component of cognition. What they are seeing may not be interpreted right so they often have difficulty maintaining lanes." Also, the patient may not even realize they're running into things.

Ride in the car with them. "Honestly, it's difficult for the doctor to spend a 15-minute appointment with a patient and really know if they are safe to drive, so I suggest taking a ride in the car with them." While riding with a parent, Dr. Trumble says see if they:
get easily distracted;
change lanes inappropriately;
fail to maintain their lane; or
swerve often.
"All of these things you will be able to tell by riding in the car with them and see how they really do behind the wheel."
In Georgia and South Carolina, a person may voluntarily surrender their driver's license and receive an identification card. If a family member or healthcare professional is concerned about diminished driving ability, they can fill out a form and the Department of Driver Services does a medical review to make a recommendation as to whether or not a person should continue driving.
Georgia offers a CarFit program called "Georgia Traffic Injury Prevention Institute" in which older drivers have the opportunity to find out how the effects of aging change the way they fit in their vehicles, and how that can affect their driving. Learn more here.
If you are a caregiver of someone you are concerned is showing signs of early dementia, talk to your healthcare provider. For more information about St. Joseph's/Candler Physician Network – Neurology, visit our website.