Infographic: What is Atrial Fibrillation?
Heart Health
Jul 30, 2019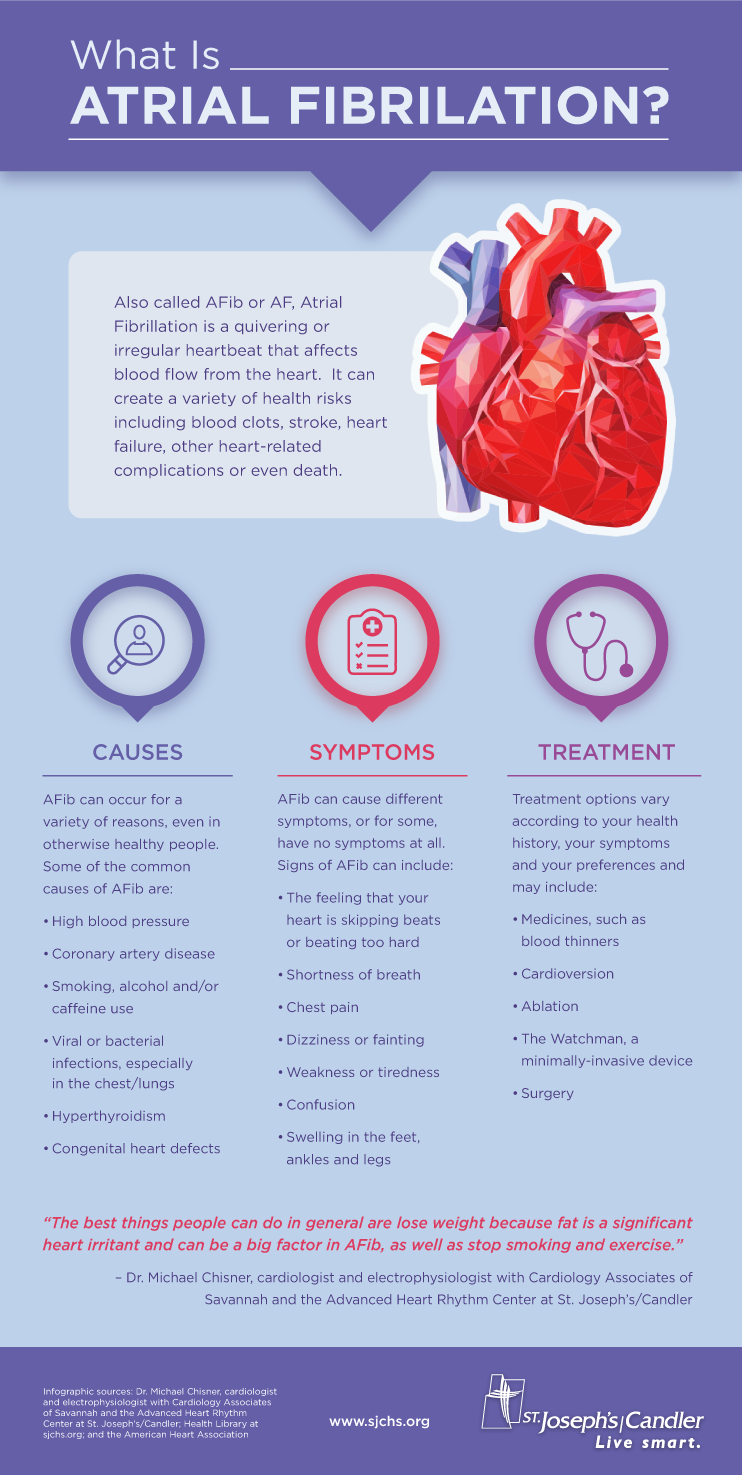 Normally, your heart contracts and relaxes to a regular beat. However, for more than 2.7 million Americans living with Atrial Fibrillation, it is more complicated than that.
Any person, children to adults, can develop AFib. It can even develop in an otherwise healthy person.
"One of the most important issues about atrial fibrillation is that it significantly increases a person's risk for stroke," says Dr. Michael Chisner, cardiologist and electrophysiologist with Cardiology Associates of Savannah and the Advanced Heart Rhythm Center at St. Joseph's/Candler.
Many healthcare professionals believe the number of AFib cases will increase because people are living longer. It's important for everyone to understand this potentially deadly heart condition and work to prevent it.
Related Article: Understanding Atrial Fibrillation and its misconceptions
Infographic sources: Dr. Michael Chisner, cardiologist and electrophysiologist with Cardiology Associates of Savannah and the Advanced Heart Rhythm Center at St. Joseph's/Candler; Health Library at sjchs.org; and the American Heart Association