Infographic: Be informed about breast cancer
Women's Care
Oct 3, 2019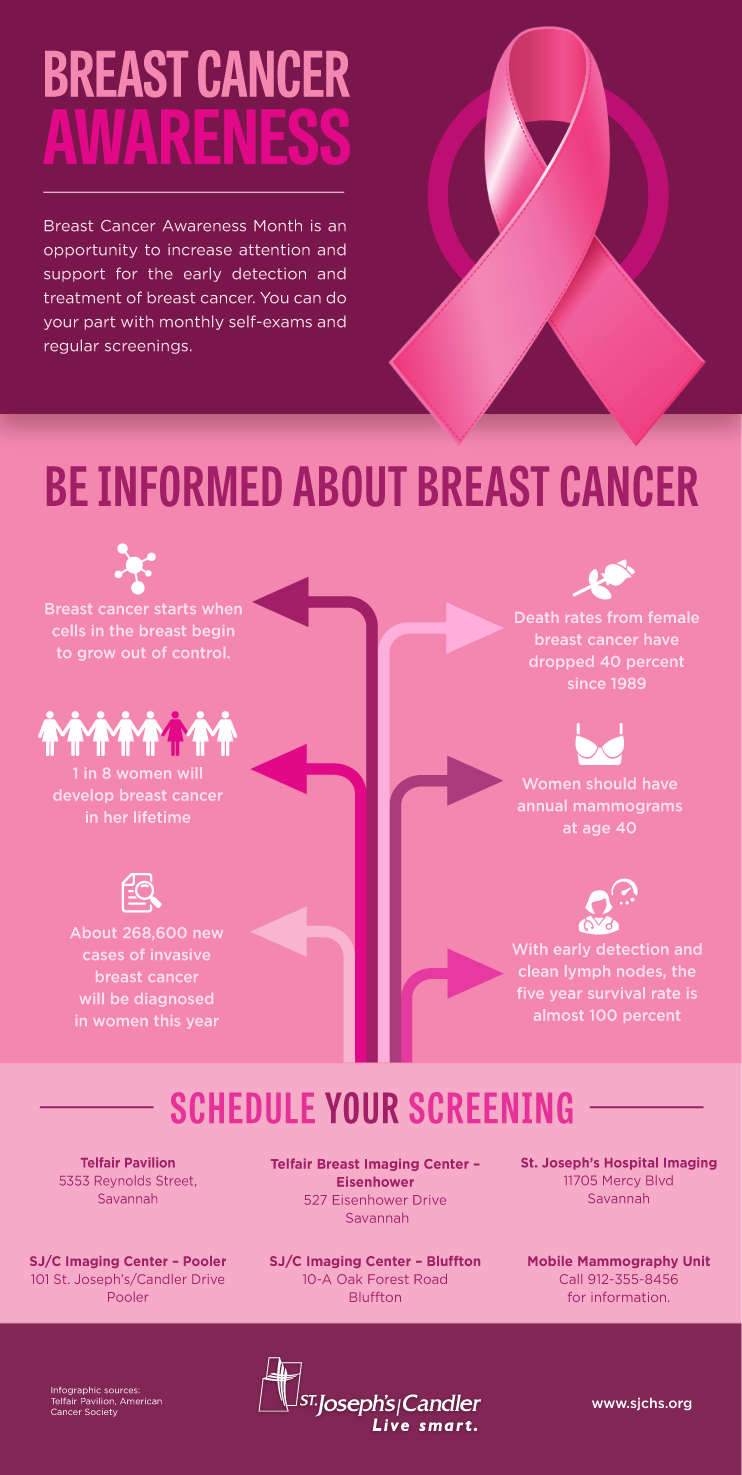 Breast cancer is the second most common cancer in women, after skin cancers. The good news: thanks to early detection and advancements in treatment, the chance that a woman will die from breast cancer is only about 2.6 percent.
October is Breast Cancer Awareness Month. It's an opportunity to raise awareness for screening. At St. Joseph's/Candler, we have five locations across the region – plus mobile mammography – to schedule a mammogram.
"Mammography is the best detection for early breast cancer," says Pattie Barnes, RT(R)(M)(BS) with St. Joseph's/Candler Telfair Pavilion. "It's the standard of care.
"I know people have that stigma in their mind that it hurts or it's tender or painful but we are finding things – three, four, five millimeters – on mammograms that we never found before. We are keeping patients from having huge lumpectomies, and we are finding it before it can spread."
To schedule your mammogram, call 819-6800.
Related Article: Life-saving technology: Schedule your mammogram today

Infographic sources: Telfair Pavilion, American Cancer Society