Infographic: 7 ways to prevent a stroke
Neurology
Jan 28, 2020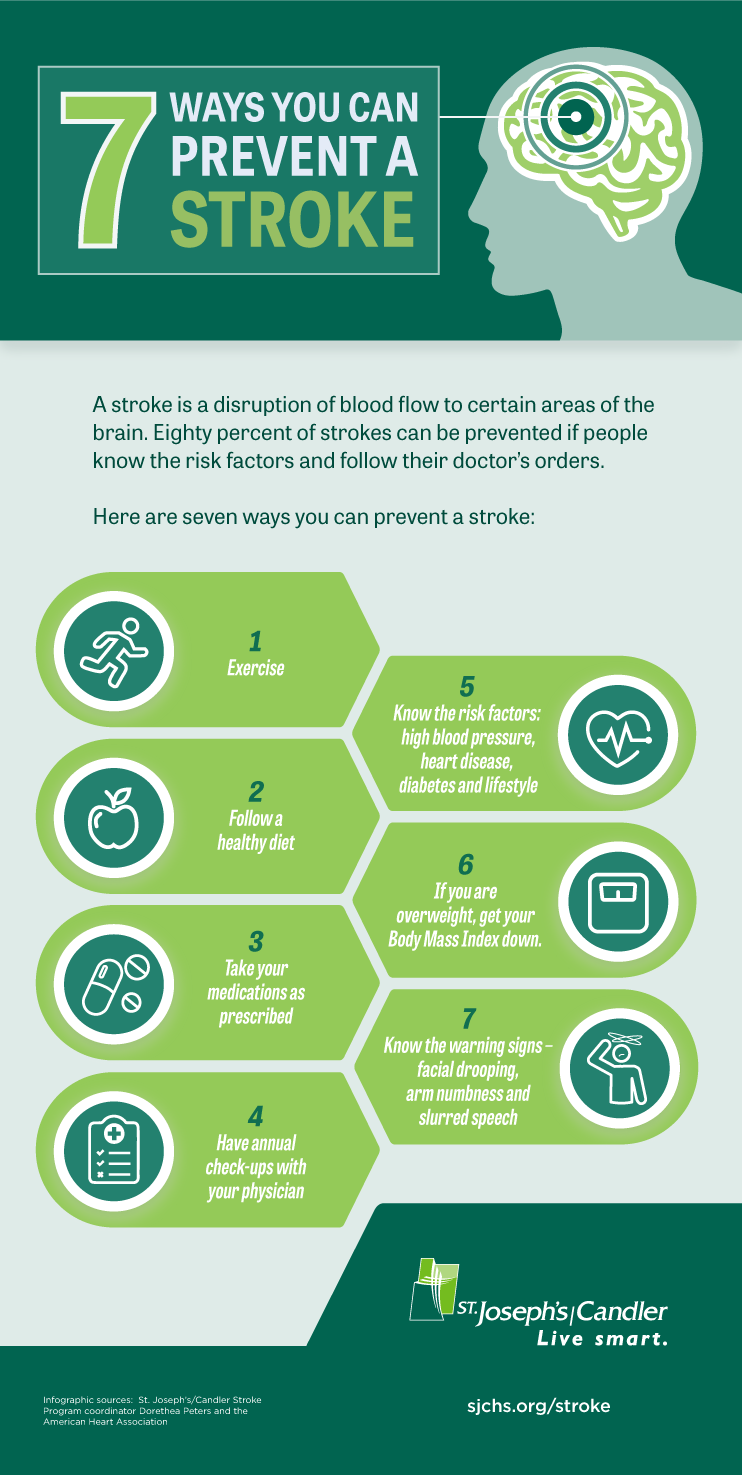 A stroke happens every 40 seconds in the United States. Eighty percent of them can be prevented if people know the risk factors and follow their doctor's orders.
A stroke is a disruption of blood flow to certain areas of the brain. The brain constantly needs a supply of oxygen and nutrients in order to work properly. If blood supply is stopped, even for a short time, this can cause problems physically or cognitively, potentially leading to death.
The risk factors of a stroke include high blood pressure, heart disease, diabetes and lifestyle, including diet, exercise and tobacco and alcohol use. Strokes also are more likely to happen to people who are of African-American or Hispanic descent and people who are not following the appropriate regime that their doctor gave them.
"Eighty percent of all strokes can be prevented if the patient follows that regime," says Dorethea Peters, MSN, SCRN, RN-BC, St. Joseph's/Candler stroke program coordinator. "Between St. Joseph's Hospital and Candler Hospital, we see about 700 stroke patients a year. Imagine if 80 percent of those could have been prevented."
Related Article: What are the signs of a stroke?
St. Joseph's/Candler Stroke Program
St. Joseph's/Candler is one of the first five hospitals in the country that achieved the title of Primary Stroke Center awarded by The Joint Commissions. The team at St. Joseph's/Candler is available 24 hours a day with a staff fully trained to treat early signs of stroke. Learn more about our stroke program.