Printable List: What to pack for labor and delivery?
Women's Care
Sep 15, 2020
Longtime Telfair BirthPlace labor and delivery nurse suggests what to bring, what not to bring and what's provided when it's time to give birth
Your due date is a few weeks away. Have you thought about what to pack? The good news is there's no need to over think it and there's certainly no need to over pack.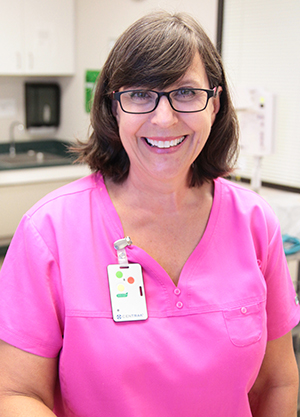 "Really, less is more. You don't really need a lot," says Marybeth Milton, registered nurse and certified lactation consultant at the Telfair BirthPlace at St. Joseph's/Candler. "Most moms don't use all the stuff they bring."
Milton, who's been a labor and delivery/mother baby nurse for 34 years, is here to help. First, she recommends two bags – one for pre-delivery and one for after delivery that your partner or support person can bring or grab from the car.
Secondly, she says to think about the essentials that will be helpful and comfortable. Also, she says moms should consider items that are provided for them and baby at the Telfair BirthPlace that they can save for home use.
Here are our recommendations of what to bring:
What to pack in your pre-delivery bag:
One or two pillows with colorful or printed patterns that make them stand apart from the standard hospital pillow (keep dad in mind too)
Blanket, especially if you are cold-natured
Hand or small back massager
Snacks for dad
Lollipops for mom
Chapstick
Valid driver's license or ID
Toothbrush
What to pack in your after-delivery bag:
Outfit(s) for your new bundle of joy, especially including the going home outfit
Baby blanket
Pajamas or gown for mom to wear during the rest of her stay
Outfit for mom to wear home
Slippers
What you may also want to consider:
Shampoo
Makeup
Cell phone charger
What the hospital provides:
Soap
Non-slip socks
Gowns
One pillow
Diapers
T-shirt for baby
Wipes
Pads
Baby shampoo
Formula
Meals and drinks (as appropriate for labor)
What not to pack:
Purse and/or wallet
Money
Other valuables such as jewelry
Baby car seat. Please install this in your car. We require mothers to hold their babies when they are transported to their cars at discharge. So there is no need to bring the seat inside.
Milton adds that a healthy, vaginal delivery usually results in a two day stay. A C-section could be a two to four day stay.
But don't stress if you forget something or don't pack for that long. Even during the COVID-19 pandemic and visitor restrictions, your one support person can run out to get you what you need.
Download and print this handy checklist when it's time to pack for labor