Understanding the four phases of physical therapy following a total knee replacement
Orthopedics
Oct 13, 2020
St. Joseph's/Candler physical therapist assistant explains what patients can expect on the road to recovery following a total knee replacement

As more and more Americans age and live longer, the need to have total knee replacement becomes more likely. This is often a minimally-invasive procedure that improves your quality of life so you can keep doing the things you love – golfing, playing with the grandkids and just feeling comfortable walking to the mailbox.
Osteoarthritis is the most common problem that leads to knee replacement surgery. This is a wear and tear joint disease that affects mostly middle-aged and older adults. Osteoarthritis leads to the breakdown of joint cartilage and then bone in your knees.
A knee replacement restores the worn surfaces by removing diseased bone-ends and resurfacing them with a combination of metal and plastic components.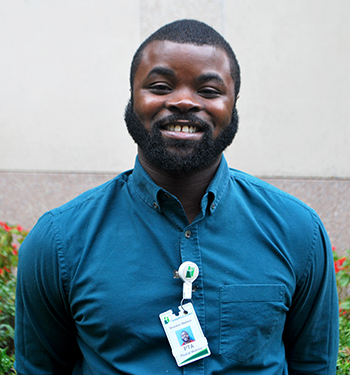 Related Article: New knee or hip can give you a new outlook on life
Total knee replacement usually requires at least one or two nights in the hospital. And there's something else patients should expect following a total knee replacement: physical therapy.
"Physical therapy has been proven to help patients have a successful, speedy recovery after a total knee replacement," says Brandon Madison, a licensed physical therapist assistant at Candler Hospital Outpatient Rehabilitation. "Physical therapy gives patients therapeutic tools to help regain function back in their knee."
Physical therapy following a knee replacement also addresses wound and pain management, which reduces the likelihood of infection or unbearable pain, Madison adds.
At St. Joseph's/Candler Center for Outpatient Rehabilitation, our physical therapists and physical therapist assistants develop individual plans to get your knee functioning again. They break down exercises in phases for optimal recovery and less pain.
Madison explains these phases:
Phase I
Phase I is typically the first three days and includes:
Ankle pumps for circulation and strengthening to help during standing or walking
Heel slides with strap or towel to help improve knee flexion
Isometric quad, hamstring and/or glut sets to improve strength and knee extension
Short walks that gradually progress to walking longer distances on level surfaces
"It is very important during phase I to manage inflammation and swelling with the PRICE principles, which stands for Protect, Rest, Ice, Compression and Elevation," Madison says.
Criteria for progression to phase II includes:
Ability to demonstrate quadriceps contraction and/or perform a straight leg raise
Active knee range of motion
Minimal pain and inflammation
Ability to walk at least 100 feet with appropriate assistance
Phase II
Exercises and expectations of phase II typically occur from day three to week six of recovery and include:
Use of stationary bike or stepper to improve range of motion
Long arc quad or long arc knee extensions with holds to improve quad control
Straight leg raises in all four planes – flexion, extension, abduction and adduction
Functional activities such as front/lateral step ups/downs, sit to stand and quarter forward lunges
Wean patients off assistive devices while walking
Criteria for progression to phase III includes:
Increase in active range of motion of knee
Good voluntary quadriceps control
Ability to walk at least 800 feet without assistive devices
Minimal pain and inflammation
Phase III
Phase III typically includes weeks seven through 12 of recovery and includes:
Continue exercises in phase II with progression including resistance and repetitions
Initiate endurance program, walking and/or pool exercises
Initiate and progress age-appropriate balance and proprioception exercises
Criteria for progression to phase IV includes:
Active range of motion of knee without pain
Improved muscular performance agility of lower extremities
Minimal to no pain or swelling
Phase IV
The finally phase is the last three weeks of physical therapy and includes:
Continue previous exercises with progression of resistance and repetitions
Increased duration of endurance activities
Initiate return to specific recreational activities: golf, tennis, progressive walking or biking
Criteria for discharge
Independent ability to walk
Independent step over step stair climbing
Pain-free active range of motion of the knee
Madison does remind all patients that everyone progresses differently and the days and weeks of these phases can vary based on progress and commitment to home exercises. But for anyone going through a total knee replacement, he highly recommends the physical therapy program at St. Joseph's/Candler.
"The overall goal from physical therapy is to safely and successfully return you to your day to day activities and eventually all other activities that you love to do," Madison says.
St. Joseph's/Candler has five convenient locations for outpatient physical therapy. A physician's referral is required for outpatient rehab at St. Joseph's/Candler. To learn more, visit our website.