Infographic: The dos and don'ts when dealing with back pain
Orthopedics
Nov 5, 2020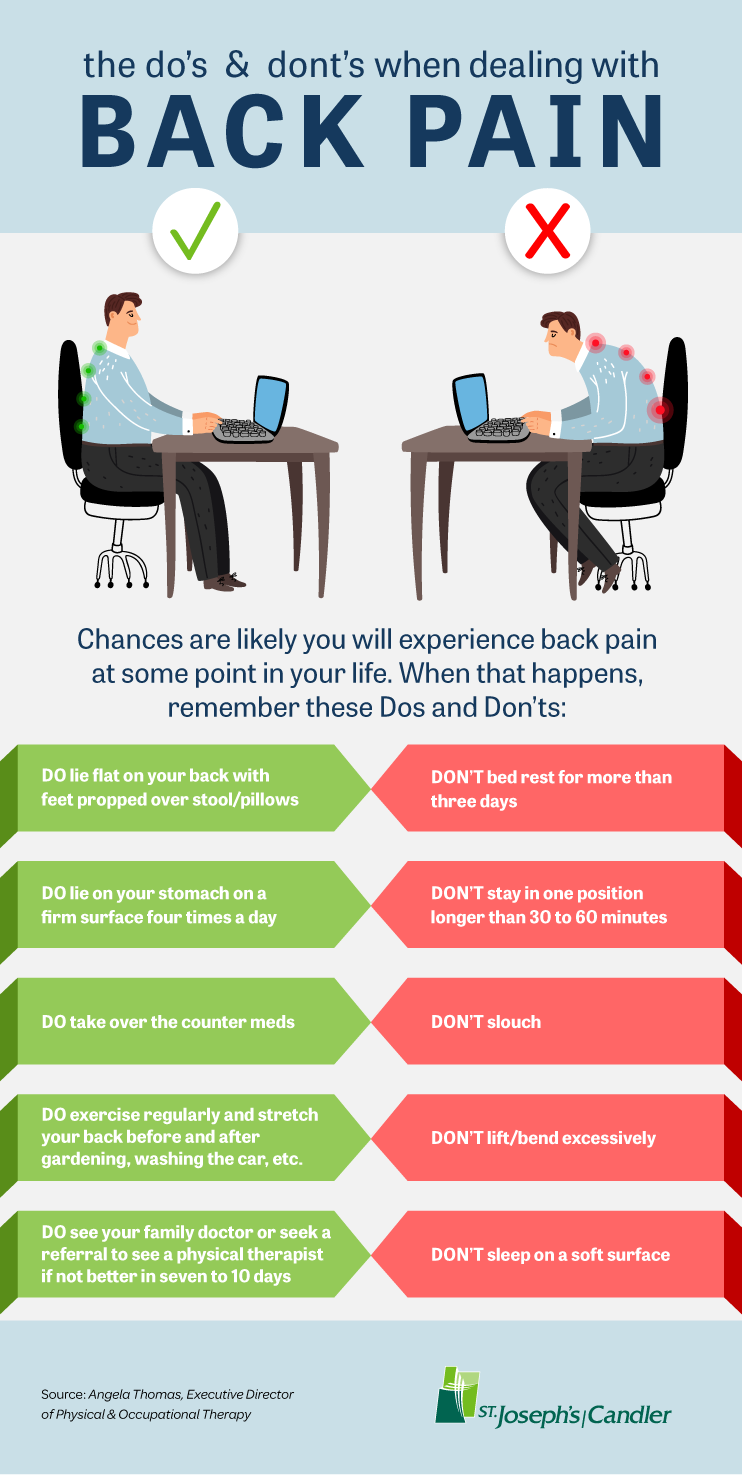 Does a long day in the office leave you with a sore back? Maybe it's just a few hours of yard work that has your back feeling stiff.
Whether you know the cause of back pain or not, you're not alone. Back and neck pain affects 80 to 85 percent of the adult population. Causes range from a trauma, such as a fall or car accident, to poor posture to repetitive motion to weak muscles.
"With just normal daily activity even people that don't have a history of problems with their back are going to end up at some point or not experiencing back pain," says Angela Thomas, Executive Director of Physical & Occupational Therapy. "Even normal tissue experiences pain."
If your back pain lingers more than seven to 10 days, you may want to seek the help of a physical therapist. St. Joseph's/Candler's outpatient rehabilitation centers can help patients find the root of their back pain. Click here to find the one nearest to you. A physician's referral is required to see a physical therapist.
Infographic source: Angela Thomas, Executive Director of Physical & Occupational Therapy