LCRP program gets lung cancers diagnosed quickly, treatment started sooner
Cancer
Nov 10, 2020
Frequently Asked Questions: Here's what you need to know about the Lung Cancer Rapid Access Team
With lung cancer being among one of the most commonly diagnosed cancers, and a particularly aggressive one, time is of the essence.
That's why the Nancy N. and J.C. Lewis Cancer & Research Pavilion started a rapid access treatment program called the Lung Cancer Rapid Access Team. The program was started about a year ago for those with a suspicious or confirmed diagnosis in an effort to expedite treatment and to try to prevent the spread of lung cancer.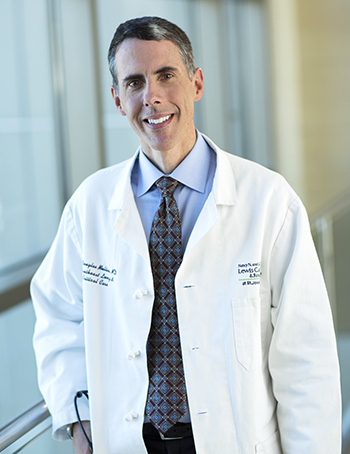 "The program greatly shortens the time it takes to get from diagnosis to treatment," says Dr. M. Douglas Mullins, pulmonologist with Southeast Lung Associates, member of the Lung Cancer Rapid Access Team and lung cancer multi-disciplinary team at the LCRP. "It gives patients confidence that they are getting world class care and that their caregivers are communicating and consistent."
The program also relieves the stress of a patient having to travel to multiple doctor offices on multiple days for appointments. That's because during an appointment, you will meet with a team of physicians that includes pulmonologists, thoracic surgeons, radiation oncologists and medical oncologists.
While certainly convenient for the patient, it may sound overwhelming to some. That's why in addition to the team of doctors, there are nurse navigators involved. Kaitlyn Youmans is the LCRP nurse navigator dedicated to helping Rapid Access Team patients. She makes sure any necessary testing is scheduled, paperwork is filled out and your questions are addressed.
"I tell patients this is a one stop shop for all your physicians that you are going to have to meet with," Youmans says. "It can be overwhelming, but the doctors get together before your visit to go over scans and talk about treatment options so they are prepared to talk to you."
This is also beneficial because a multi-disciplinary approach to treatment allows the patient to be involved in their treatment options.
"Lung cancer is too big a problem to be solved by any one doctor," says Dr. Mullins. "Multi-disciplinary care allows the strengths of each discipline to be immediately available to the patient. It also allows patients to have a deeper and broader understanding of their disease."
Here are some frequently asked questions:
Who qualifies for the program?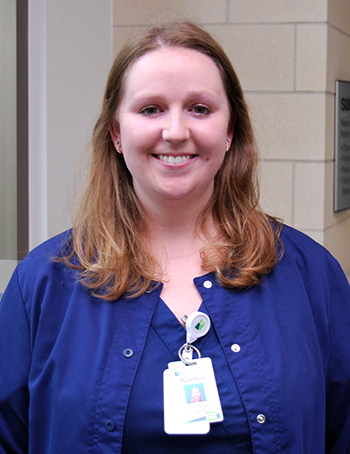 The Lung Cancer Rapid Access Team mostly treats lung cancers of any stage. A few esophageal cancer patients have been treated by the team, Youmans adds, and even those with just a suspicious but non-cancerous lung nodule have been seen in the program.
How do I get an appointment?
If a PET or CT scan shows a suspicious lung nodule, your physician may recommend you to the Lung Cancer Rapid Access Team. Depending on your insurance, a physician's referral may be required. Youmans can assist you with that or if you can self-referral. If you are seeking a second opinion, Youmans also can help you get set up in the program.
How long do appointments last?
That can vary. If you need testing, such as PET or CT scan, it can take a couple of hours to get the scan and meet with the team. Otherwise, appointments can last anywhere from 45 minutes to an hour.
What other physicians and nurses are involved?
The Lung Cancer Rapid Access Team takes a multi-disciplinary approach and includes specialty physicians and nurses including:
Dr. Doug Mullins, pulmonologist
Dr. Marc Bailey, thoracic surgeon
Dr. John Pablo, radiation oncologist
Dr. John Mikell, radiation oncologist
Dr. Joshua McKenzie, radiation oncologist
Dr. Mark Taylor, oncologist
Dr. Allison Spellman, oncologist
Kaitlyn Youmans, nurse navigator for the Rapid Access Lung Treatment Program
Benae Thompson, dedicated diagnostic lung screener navigator
Dana Coleman, oncology nurse navigator
Where is the program located?
Patients participating in the program will come to the Lewis Cancer & Research Pavilion, 225 Candler Drive, Suite 301. That is the Southeast Lung Associates office of Dr. Mullins.
When is the program held?
The program is held twice a week on Mondays and Thursdays from 3 p.m. to 5 p.m. Patients will need an appointment to be seen during those hours.
Who do I contact for more information?
For more information, you can contact Kaitlyn Youmans at 912-819-5169 or email her at youmanska@sjchs.org.