What a Magnet designation means for you – the patient and caregiver
Miscellaneous
Jan 14, 2021
St. Joseph's Hospital and Candler Hospital both recently earned national recognition for nursing excellence for an incredible fifth time
There was some good news in 2020. For a fifth time, St. Joseph's Hospital and Candler Hospital both earned The American Nurses Credentialing Center's Magnet Recognition.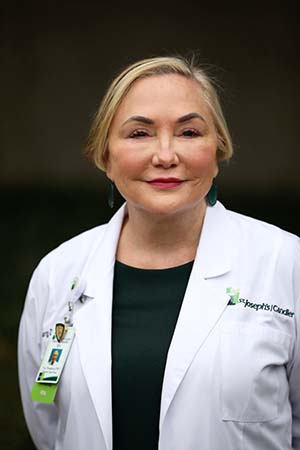 But what does that mean for you as a patient or caregiver? Among many things, the recognition proves our nurses provide the highest level of patient care.
"Magnet designation shows that our nurses are part of an elite group and our patients can know that they will get the best outcomes with the safest experience. They can depend on us when they come here," says Sherry Danello, DHA, MSN, RN, NEA-BC, vice president of Patient Care Services and Chief Nursing Officer at St. Joseph's/Candler. "It says a lot about the whole organization because this could not be achieved without the commitment of all our co-workers, senior leadership, the medical staff and the Board of Trustees."
Established in 1994, the Magnet designation is the highest level of recognition that can be accomplished by organized nursing services in the national and international healthcare communities.
St. Joseph's Hospital and Candler Hospital first earned Magnet Recognition for Nursing Excellence in 2002 and was re-recognized in 2006, 2010, 2015 and 2020. There are only 22 other hospitals in the world who have earned a fifth designation.
The process to earn Magnet Recognition is rigorous and lengthy and includes an application, documentation demonstrating qualitative and quantitative evidence regarding patient care and outcomes and an onsite visit.
"I think the way we care for patients and the work that is done on a daily basis culminated in this designation over the last 20 years," says Susan Howell, EdD, MSN, RN, NEA-BC, director of professional practice/specialty services/infection control. "Five designations – it's not easy. The fact that we were able to outperform Magnet's mean really speaks to the dedication of the staff. It's a wonderful tribute to our nursing staff and the whole inter-professional team."
What does Magnet mean for our patients?
Both hospitals showed the Magnet evaluators how the more than 1,300 nurses in our health system were able to improve patient outcomes. Over the last two years, we outperformed Magnet standards on: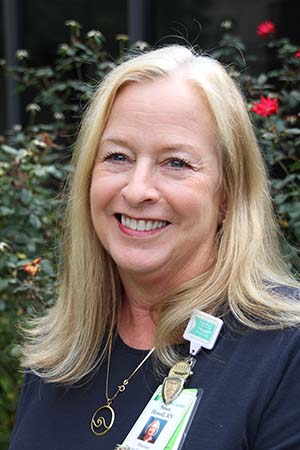 Hospital-acquired pressure ulcers
Central line associate bloodstream infections
Patient falls with injury
Patient satisfaction with discharge education
Time for patient arrival to EKG for cardiac patients
Stroke education
Discharge education for ambulatory patients
Additionally, Magnet recognition has been shown to provide specific benefits to hospitals and their communities such as:
Higher patient satisfaction with nurse communication, availability to help and receipt of discharge information
Lower risk of 30-day mortality and lower failure to rescue
Higher job satisfaction among nurses
Higher nurse retention
Lower fall rate
Reduction in needle stick injuries
"It's all about safety to the patients. It's about the outcomes that they can expect," Danello says.