New Telfair Baby app a great source of information for expecting and new moms
Women's Care
May 25, 2021
To make it even more convenient and informative to prepare for your Telfair Baby, the Telfair BirthPlace at St. Joseph's/Candler has launched a free Telfair Baby app. The app is available on Apple and Android devices.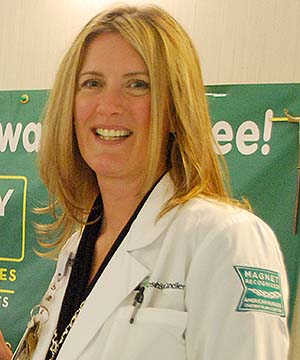 We know that the typical birthing age is 18 to 40, says Meredith Scaccia, MSN, RN, NEA-BC, director of Mary Telfair Women's Hospital & Children's Place. We also know the majority of people are always with their phones. Now with the touch of a button, our Telfair moms can have access to a number of articles and videos on pregnancy care, labor and birth, breastfeeding and newborn care, in addition to numerous other features.
"This is a really cool app, and it's easy to use," Scaccia says. "You can keep your life organized on your phone, which most people always have with them."
The free app is a wonderful way to track your journey through each step of pregnancy and beyond. Just some of the features and benefits include:
Pregnancy Milestones
Kick Counter
Contraction Timer
Health Tracker
Planning Lists
Journal
Class and event registration
Pre-registration for your delivery
Doctor information and appointment reminders
Immunization records
Feeding Log
Read, watch and learn information
Check it out in your app store and download today!