Eight things to know when it's time to have your baby
Women's Care
Aug 12, 2022
Everyone's delivery journey may be different, but a healthy mom and baby is the goal for everyone at the Telfair BirthPlace at St. Joseph's/Candler
Healthcare is becoming more and more personalized. That's certainly the case when you come to the Telfair BirthPlace to deliver your baby. Everyone's delivery journey may be different, but for everyone at the Telfair BirthPlace at St. Joseph's/Candler, a healthy mom and baby is the ultimate goal.
"Not everyone has the same journey. It's going to be different for each person, both medically and personally," says Meredith Scaccia, director of Mary Telfair Women's Hospital & Children's Place. "Despite the journey, our goal is the same for every patient – we want a healthy and happy mom and healthy and happy baby."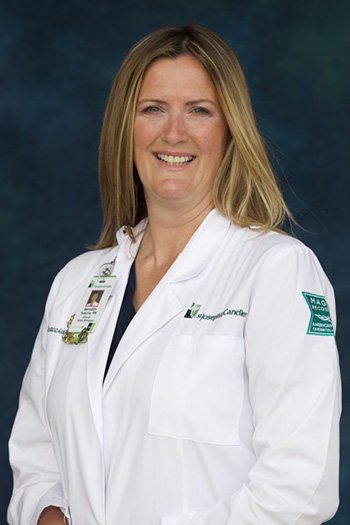 If you are a first-time mom or new to the Telfair BirthPlace, you may have some questions. While everyone's experience is different, there are some general things to know.
Where do I go when it's time to deliver my baby?
When you first arrive at Candler Hospital, you will need to go through registration. Depending on the day and time, you can do this through the front entrance of the hospital or through the emergency room. Your obstetrician's office should be able to guide you where to go as well.


Where do I go after that?
After registration, you will be directed to the third floor where we have a dedicated unit of highly-trained staff just for labor and delivery. It is equipped with triage rooms and operating rooms in case a C-section is required. Mom will be brought into the room first for the intake process, and then her partner or support person is allowed in once mom is settled.


Who will I see during this part of my stay?
You will have labor nurses that will be with you the majority of the time while you are in labor. If you choose an epidural for pain management, an anesthesiologist will stop by. Your obstetrician will be in and out as well. If a C-section is performed or if there's a specific need, a neonatologist and neo-natal nurses also may be present during the birth.


How long will I be there?
Your stay depends on how long you are in labor, but the average stay is one to two days. Once your baby is born, you will stay on the delivery unit for about two hours doing skin to skin with your baby.

Related Article: What is skin-to-skin contact following birth?

Then where do I go?
After you deliver, if there are no complications, both you and your baby will go to our dedicated postpartum unit, which is located on the third and fifth floors of the hospital. Our postpartum rooms are designed to be a home-like environment, while still equipped to provide the medical attention you and your baby may need. If there is a special need, such as premature birth, your baby will stay in our Level II Neonatal Intensive Care Unit that we call the Special Care Nursery. Babies get around-the-clock care from our trained staff in our NICU. Parents do not stay in the NICU but can visit almost anytime.

Related Article: What to expect if my baby has to stay in the Neonatal Intensive Care Unit


Who will I see during my postpartum stay?
Honestly, you will see a lot of people. Dedicated, around-the-clock nurses will check on you and baby at least every two hours. If you are breastfeeding, lactation consultants will stop by and help you with any breastfeeding needs. An anesthesiologist may stop by to help with pain management. Your OB also will stop by to check on you. A hearing screener will visit to check your baby's hearing. Photographers are available to take newborn photos. A dietitian may stop by to discuss postpartum nutrition. The birth registrar will visit to set up the baby's birth certificate and social security card. If needed, social workers are available to help with community resources. For first-time moms, we have a program called First Steps, so the First Steps coordinator may stop by to offer resources and information. You will also speak with a financial representative of the hospital.

"Each of these people meet your personalized needs," Scaccia says. "They are providing specific care, catered to the needs of both the baby and the mom."

Related Article: First Steps program at St. Joseph's/Candler offers parenting support, education


How long will I be there?
The average stay following a healthy vaginal delivery is 24 to 48 hours. Following a C-section, the average stay is 48 to 72 hours. If your baby is in our NICU/Special Care Nursery, their stay can vary depending on their needs.


Who should I expect a bill from?
We know this can be a delicate topic but we don't want you to be surprised when you receive a bill from someone outside the hospital. In addition to the bill you will receive from St. Joseph's/Candler, you will receive a bill from your OB. You will receive a bill from the anesthesiologist. If the services of a neonatologist are needed, you also will receive a bill from them. These are contracted, highly-specialized, credentialed physicians that take care of you and your baby at our hospital.
Still have questions? We understand that it can be a hectic time, and we are here for you. We recommend attending our childbirth education classes – Tear & Tour and Prepared Childbirth. The Tea & Tour will show you the areas of the hospital you will visit before and after you give birth. Prepared Childbirth is a two-day class held once a month where you will learn more about what to expect. Both classes give you an opportunity to ask any questions you may have. Sign up by visiting our events calendar and selecting Telfair BirthPlace as the category.
Additionally, we have the Telfair Baby app via YoMingo. This covers all sorts of topics throughout pregnancy to labor and delivery to postpartum and newborn care. Download it here.
Before it's time to have your baby, we also recommend that you talk to your OB about your birth plan.
"It's an exciting time in a family's life, and while everyone's journey is different, we are here with you every step of the way," Scaccia says.
For more information about Telfair BirthPlace,
visit our website
.