What can I expect if I have to go to the emergency department at St. Joseph's Hospital or Candler Hospital?
COVID-19
Mar 30, 2020
You may think that now is the worst possible time to go the emergency room. But at St. Joseph's/Candler, we are taking many steps to keep both you and our co-workers safe.
"We want to assure the public that it's safe to come to the emergency department," says Billy Rawlings, St. Joseph's/Candler Director of Emergency and Support Services. "We're taking every precaution to keep you safe."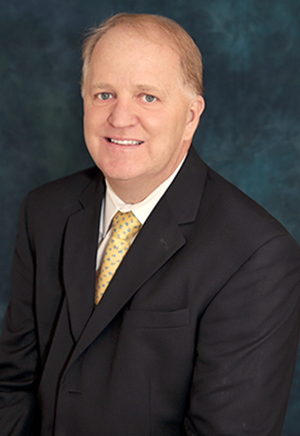 These precautions begin before you even step into the emergency department. If you come to either St. Joseph's Hospital's ED or Candler Hospital's ED, you will be greeted by an experienced ED staff member. He or she will ask if you are having any respiratory problems or a fever.
Anyone with respiratory symptoms or fever is given a mask to wear. All ED staff also wear masks.
We also are keeping you separated from other patients. The symptoms you report when you first get here determine which zone you will be treated in. Both St. Joseph's Hospital and Candler Hospital have created three zones in their EDs.
Zone 1 is a fast-track area just for patients with lower respiratory concerns, such as coughing and low-grade fever. These patients will be treated as if suspected of having COVID-19.
Zone 2 is solely for patients with more serious respiratory symptoms, such as difficulty breathing or physical distress.
Zone 3 is for everyday ED patients, who will be completely separated from the other zones. The co-workers and doctors for Zone 3 do not have contact with anyone in the other zones.
Zone 1 patients
In Zone 1, you will be assessed by a provider who will screen you for illness and determine best treatment options, whether it's Tylenol or respiratory treatment, for example. The goal of Zone 1 is to get you screened and home as quickly as possible.
Every patient in Zone 1 is treated as if they have COVID-19, Rawlings says. However, that doesn't mean you'll be tested. Depending on your symptoms, your provider will determine if you need to be tested or self-isolate and self-monitor at home.
Zone 2 patients
Zone 2 is for respiratory patients that are too sick for Zone 1. These patients may need to be intubated to help with breathing or need an IV for hydration. The provider may run a series of tests to diagnose or rule out other respiratory illnesses such as the flu or pneumonia.
These patients may get better in the ED and discharged or admitted to a floor within the hospital. The provider will determine whether or not the patient should be tested for COVID-19.
Zone 3 patients
Zone 3 is reserved for every day patients that come in with broken bones, chest pains or other non-respiratory symptoms and conditions. We are keeping these patients separated from anyone with respiratory conditions.
The co-workers and doctors for Zone 3 do not have contact with anyone in the other zones.
"We want to separate these patients. It reassures them when they aren't sitting next to someone coughing," Rawlings says.
Visitation policy
Only one caregiver is allowed with an emergency room patient per day. This guest must have no symptoms of COVID-19 – fever, cough and shortness of breath – and be older than 18.