Four ways to maintain good mental health during a pandemic
COVID-19
Apr 28, 2020
During this pandemic, you most likely have self-monitored for fever, cough or shortness of breath – three of the major symptoms of COVID-19.
But have you thought about your mental health?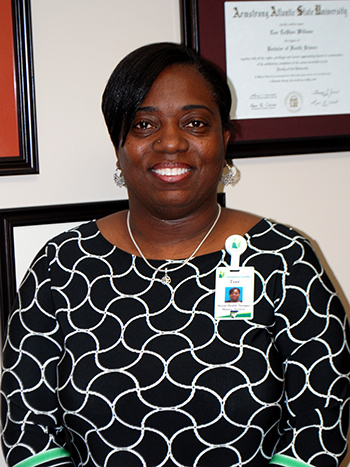 Whether you've continued working, worked from home or became a pro at home schooling, we all have been through a lot so far in 2020.
"We are in uncharted territory," say Teer Mitchell, MSW, LCSW, LISW-CP, mental health patient/family navigator for St. Joseph's/ Candler. "Now is especially the time to be more compassionate towards yourself and others so we can rally together to get through this."
Depending on your situation, here are four things you can do for good mental health during the COVID-19 pandemic:
Be kind to yourself and others

Admit it: how often are you your own worst critic? According to Mitchell, now is the time to practice mindful self-compassion. It's okay to have missteps; it's okay to ask questions if you don't know something, but being too hard on yourself only creates more stress in an already stressful environment. By practicing self-care we can reduce stress and relax more, says Mitchell. Also, being kind to others is not only good for their mental health but yours as well. This is a learning curve for everyone, reported Mitchell, so practice patience, sympathy and leniency so we can all get through this as safely as possible.

Create a schedule

For many of us, we've had to create a new routine. It may seem frustrating, but creating – and sticking to – a schedule can help reduce stress and anxiety, said Mitchell. This is especially true right now for parents. Think about it – while your children are in school they participate in planned activities all day. "Therefore, creating a schedule at home for your child will help reduce anxiety because he or she will know what to expect next and it will also decrease complaining and motivate more compliance," says Mitchell.

Appreciate going to work

Speaking of creating a schedule, for those who have remained employed through this pandemic or are returning to work soon, look at it as a positive thing. An established work routine for many of us may help reduce stress and anxiety, plus it may also serve as a welcome distraction from loads of information associated with COVID-19, says Mitchell. Whether you're working from home or commuting to work, stable employment means less worry about financial burdens. "It's important to remain cautious and follow all safety requirements recommended by your medical provider and local leaders regarding COVID-19," Mitchell says. "Make adjustments in your work routine to involve proper hand hygiene and safe social distancing."

Avoid bad habits
Staying home more could easily open Pandora's Box of bad habits. Have you found yourself eating way more junk food than normal? Maybe you've stopped exercising since gyms are closed, or maybe the stress of the COVID-19 crisis has you smoking or drinking more often. It's important for not only our mental health but our physical health to avoid falling into bad habits. One suggestion Mitchell has is to make a list before going to the grocery store. This will help you plan healthier meals while staying focused on what you are purchasing and watching your budget, too. Another thing you can do is work out at home, whether it's watching a fitness video or working in your garden. Physical activity is good for mental health, Mitchell adds.

"Just remember to be flexible and patient while following the mandates in place so we can get through this pandemic as healthy as possible while keeping our overall well-being intact," Mitchell says.