Five ways you can continue to protect yourself against COVID-19
COVID-19
May 1, 2020
Shelter in place orders are expiring. Some businesses are opening back up. But, it's still not the time to let your guard down against COVID-19.
COVID-19 is a highly contagious respiratory virus that has caused a worldwide pandemic. The best way to prevent illness is to avoid being exposed to the virus; therefore, you'll want to continue to follow safe practices to prevent becoming sick and spreading the virus.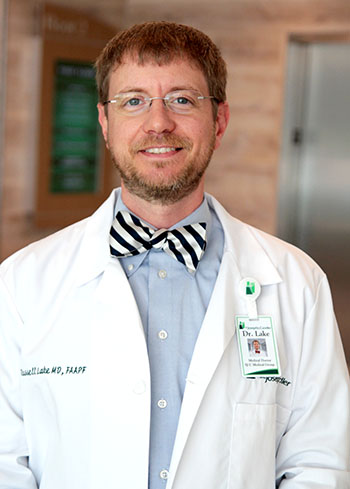 "Among the most effective risk mitigation strategies are those associated with social distancing and strict hygiene," says Dr. Russell Lake, primary care physician at St. Joseph's/Candler Physician Network in Pooler. "Thus, it continues to be important to practice these guidelines to prevent infection and spread."
Here are five things to remember to protect yourself and others:
Wash your hands often
"As with avoiding any infection, it remains important to practice good hand hygiene," says Dr. Lake.
Wash your hands frequently with soap and water for at least 20 seconds especially after you have been in a public place, after blowing your nose, coughing or sneezing and prior to eating, Dr. Lake says.
If soap and water are not readily available, use a hand sanitizer that contains at least 60 percent alcohol.
"While restaurants are required to provide hand sanitizer, it's a good idea to bring your own along just in case," Dr. Lake recommends.
Additionally, avoid touching your eyes, nose and mouth, but if you must then wash your hands before and after, Dr. Lake advises. Also, keep commonly touched items in your household and workplace disinfected.
Related Article: Frequent and proper hand washing can help prevent illness
Cover coughs and sneezes
It's important to always cover your coughs and sneezes to avoid the spread of germs that can make you and others sick. Be sure to cover your mouth or nose with a tissue and throw the tissue away immediately after use, Dr. Lake says. If a tissue is unavailable, cough or sneeze into the upper sleeve or elbow, not your hand.
Continue to practice safe social distancing
Put distance between yourself and other people as much as possible. It's also important to remember to avoid close contact with people who are sick, Dr. Lake says, while also keeping in mind that some people without symptoms can still spread the virus.
Continued social distancing is especially important for people who are at higher risk of getting very sick:
Those older than 65
Those living in nursing homes or other long term care facilities
Anyone with certain conditions including chronic lung, severe heart disease, diabetes, class III obesity and chronic kidney disease on dialysis
Anyone who is immunocompromised
If you are unsure whether or not you should go out, Dr. Lake says talk to your doctor.
Related Article: What is social distancing?
Cover your mouth and nose with a face cover when around others
The Centers for Disease Control and Prevention recommends you cover your mouth and nose with a cloth face cover when around others; for example, a trip to the grocery store or pharmacy.
The face cover is meant to protect other people in case you are infected. It's not an excuse to stop practicing social distancing. The CDC recommends continuing to keep at least six feet between yourself and others.
"Wearing a cloth face mask helps protect others from you in case you have an infection but do not know it," Dr. Lake says. "Avoid contact with those who do not wear a face covering, outside of those you live with, such as employees of stores and restaurants."
Need help making a mask? St. Joseph's/Candler Infection Preventionist Rita Allen shows you how to make one in this video.
Know the symptoms of COVID-19 and stay home if you experience any of them
You also can protect yourself and others against COVID-19 by knowing the symptoms and staying home if you experience any of them.
Since COVID-19 started, experts have mentioned three main symptoms of the virus – fever, shortness of breath and cough. However, people with COVID-19 have had a wide range of reported symptoms ranging from mild symptoms to severe illness.
Symptoms may appear two to 14 days after exposure to the virus. According to the CDC, people with these symptoms or combinations of symptoms may have COVID-19:
Or, at least two of these symptoms:
Fever
Chills
Repeated shaking with chills
Muscle pain
Headache
Sore throat
New loss of taste or smell
This list is not all inclusive. If you have health concerns, consult your primary care physician or you can speak to one of virtual healthcare providers through Smart Care 24/7. Learn more about it here.
"When venturing out to newly opened businesses, patients should ensure they are practicing the minimum standards set forth by the Governor and the Department of Public Health including ensuring six feet between yourself and other, limiting gatherings to six people or less, not using self-serve or buffets, among others," Dr. Lake says.
For more tips and recommendations, visit the cdc.gov or dph.georgia.gov.