So you tested positive for COVID-19. Now what?
COVID-19
Jul 2, 2020
St. Joseph's/Candler Hospitalist Dr. Asma Khan addresses some frequently asked questions about testing positive for COVID-19
The results are in: You, like millions around the world, have tested positive for COVID-19. What do you do now?
"If you've tested positive, the advice is to self-isolate," says Dr. Asma Khan, hospitalist with St. Joseph's/Candler. "If you are in a home with other individuals you should try to sequester yourself away from healthy family members to limit sharing spaces."
That's because COVID-19 is a respiratory illness that experts believe most commonly spreads through respiratory droplets.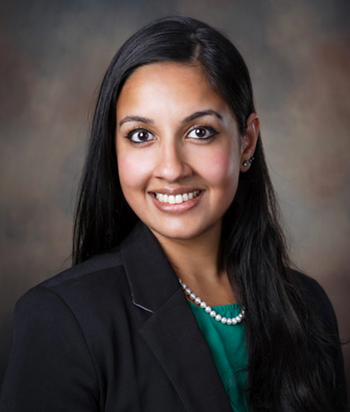 While millions of Americans have tested positive for COVID-19, at least some good news is that nearly 80 percent of patients experience mild symptoms that can be managed at home, Dr. Khan says. The goal is to try to limit spreading the virus while you get better.
Here are some frequently asked questions for those who've tested positive and those caring for a COVID-positive patient.
How long should I self-isolate?
Doctors recommend self-isolating for a minimum of 10 days. That's because it can take anywhere from two to 10 days for symptoms to appear. How long symptoms may last varies from person to person, and remember, some people are asymptomatic.
"People are still testing positive long after those 10 days are up. There are people testing positive even three weeks out," Dr. Khan says. "It's a 10-day minimum of self-isolation and your doctor will tell you when it's OK to discontinue self-isolation."
Read more on the CDC COVID-19 website
Most patients will need at least one negative test result and experience no symptoms for at least three days before a doctor will clear them. Just be sure to communicate with your primary care physician, Dr. Khan advises. If you don't feel comfortable going out, most physician offices are doing virtual visits.
"Some people are getting better really fast, and some people are taking a couple of weeks. It's important to realize you might have a different experience than your neighbor," Dr. Khan says. "Your doctor needs to be the one to tell you you're OK to stop self-isolating. You don't need to take that responsibility on yourself; just continue to isolate until you're told otherwise."
Don't have a primary care doctor? Find one here.
What symptoms should I be aware of?
We've all become familiar with the main symptoms of COVID-19 – fever, cough and shortness of breath. Other symptoms include:
Chills
Fatigue
Muscle or body aches
Headache
New loss of taste or smell
Sore throat
Congestion or runny nose
Nausea or vomiting
Diarrhea or other GI symptoms
Most of these can be managed at home. However, there are some symptoms you need to specifically self-monitor for because those may require a call to your physician or even a trip to the emergency room.
Seek medical attention if you experience one or more of the following:
Shortness of breath, such that you can't speak when at rest or complete sentences
Chest pain
Confusion
Drop in blood pressure
Low oxygen saturation (less than 93 percent if you're monitoring at home)
Anyone can get COVID-19, and no one of any age should ignore symptoms. Call your doctor or go to the emergency room if you experience any of the above.
If I just have mild symptoms, how can I treat those at home?
Most COVID-19 patients have mild symptoms and will not need to go to the hospital. However, that doesn't mean you will feel 100 percent.
To take care of yourself, get plenty of rest and stay hydrated. Over-the-counter medicines, such as acetaminophen, also can help you feel better.
Again, stay in touch with your doctor and be honest with how you are feeling.
How can I keep my family safe?
Since COVID-19 can spread through respiratory droplets from an infected person, it's very easy for people in a communal living space to get it from each other, Dr. Khan warns.
To keep your family safe, it's important to first self-isolate upon signs of COVID-19 or a positive test and then to keep your home as clean as possible.
"The whole goal should be to prevent infection to other people in your house," Dr. Khan says.
Dr. Khan suggests finding one area of the house you can self-isolate in. If you walk down the hall to go to the restroom or grab some water from the kitchen, always wear a mask, Dr. Khan advises.
Video: How to make a mask at home
Caregivers should make sure they are keeping the house clean and commonly-touched surfaces, such as door knobs, sink handles and electronics, disinfected. Dr. Khan recommends looking for cleaning products that have anti-viral properties, not just anti-bacteria.
She also recommends doing laundry separately and always wear gloves when cleaning.
Should my family members get tested if I test positive?
This should be a decision made between your family member and their primary care doctor. They should also check their employer's policy.
If you've tested positive, chances are likely that family members have been exposed, Dr. Khan says. They should immediately self-monitor for symptoms and call their physician.
The Georgia Department of Public Health has locations across the region doing free testing or their primary care physician can refer them to a testing site. If nothing else, knowing whether you're positive or not may help with an already stressful situation.
Related Article: Four ways to maintain good mental health during a pandemic
How will I know when I feel better?
Just like with the flu or even a bad sinus infection, you know when you feel better. It'll be the same way with COVID-19.
"From the patients that I've talked to that have had it and didn't require hospitalization, they felt really rotten," Dr. Khan says. "You'll know when you feel better. You're eating better. You're breathing better. Your muscles aren't hurting, and your taste is coming back.
"You know when you're better when you start feeling better, and you've talked to your doctor and they are happy with where you are based on your symptom history."
Again, Dr. Khan advises to continue self-isolating until your doctor tells you otherwise.
"You can't just say so and so got better in a week and it's now two weeks so I must be better," Dr. Khan says. "It's different for everyone."
Not sick? Make a plan now in case it happens.
If you and your family haven't been affected by COVID-19 and don't have a plan in place, now is the time to make one.
Know how to reach your doctor after hours and on weekends.
Determine which part of the house you will self-isolate in.
Make sure you have those anti-viral cleaning products on hand.
COVID-19 notwithstanding, it's important to have serious conversations about your health with your loved ones.
If you have to go to the hospital which facility would it be?
What are your wishes if you're placed on life support?
If you get so sick that it causes severe confusion, who will make my decisions for me?
"Talk to your family. What would happen if you get sick – COVID-19 or a heart attack, it doesn't matter," Dr. Khan says. "Those conversations, although they are uncomfortable, are important to do before you actually need to have that conversation. Preparation is key."
Related Article: Five ways you can continue to protect yourself against COVID-19