Safety Zone: Why now is the time to have your surgery
Safety Zone
Aug 20, 2020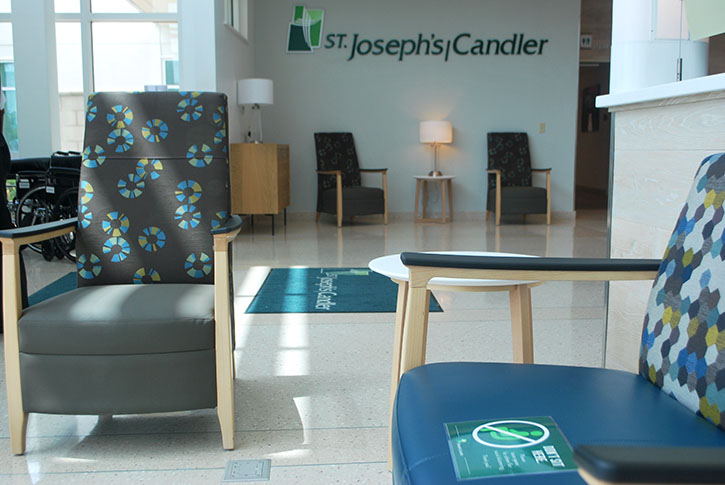 If you are a patient who's about to have surgery at any of St. Joseph's/Candler's four surgery facilities, then you will be screened for COVID-19 not once, but twice.
This is just an extra step we are taking to keep surgical patients safe in our facilities.
"Not only do we screen patients the day of surgery, but we also screen every single patient either by telephone or in person prior to surgery," explains Director of Surgical Services Starla Wilkes.
Screening questions
All surgery patients have a pre-screening appointment (either in person or by telephone) a few days prior to their surgery. That's always been the case. A pre-screening nurse will ask you about your medical history, current medications and do any blood work or tests required before your surgery.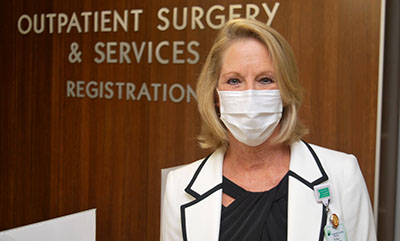 Related Article: Why can't I wear nail polish during surgery?
What's new with the COVID-19 pandemic is another series of questions:
Do you have a fever?
Do you have respiratory symptoms such as cough or shortness of breath?
Are you experiencing a sore throat?
Are you having GI symptoms such as nausea or diarrhea?
Have you recent felt very lethargic or fatigued?
Have you had a positive COVID-19 test?
Have you been around anyone with confirmed or suspected COVID?
You will be asked these questions twice. Additionally, if you come in person for your pre-screening appointment and when you arrive the day of your surgery, your temperature will be taken.
St. Joseph's/Candler will test surgery patients prior to their procedure with their physician's approval.
Day surgery visitation policy
Surgery patients are allowed one visitor. This helps keep waiting room populations low, but also is comforting to patients about to go into surgery.
"Surgery can be a scary thing, and we want to make sure we are attending to the patient's emotional wellbeing as well," Wilkes says.
It's also important to have a support person for post-operative instructions. Many outpatient surgery patients can go home the same day; however, after a round of anesthesia, you may not remember everything. That support person can serve as an extra set of ears on what your doctor and nurses ask you to do once home.
Your support person also will be screened upon arrival.
However, if you are required to stay overnight, your support person will not be allowed to stay with you. Additionally, they are also required to stay in designated areas and cannot go to any other areas of the hospital.
Masks and social distancing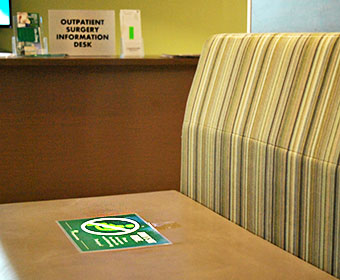 All surgery patients and their one-allowed visitor are required to wear a mask their entire stay.
Additionally, you will notice in each surgery waiting area social distancing cards placed in every other seat. Family members can sit together, but the signs serve as a reminder to try to stay at least six feet apart from other patients and visitors.
A St. Joseph's/Candler co-worker cleans the chairs and fixtures after they've been used.
Keeping patients separated
If a patient comes in for surgery COVID-19 positive, he or she will be separated from other patients. We have added walls in our surgery units to have space dedicated just for COVID positive patients. These rooms were strategically placed so that the patient will not pass any other operating rooms, Wilkes says.
Why now is the time to have your surgery
COVID-19 is a scary thing for many people, but we also understand that you have physical needs that shouldn't be ignored. That's why St. Joseph's/Candler has policies and procedures in place to keep our patients safe and get them feeling better quicker.
"If you have a hernia, for example, and say you put off having that surgery, then you may be putting yourself at risk for having a bigger, more complicated surgery because you didn't take care of that hernia," Wilkes says. "Same with colonoscopies that we do in our GI departments. Having colon screening is very important to preventing cancer."
"There's a greater risk to not having surgery than to actually having surgery," adds Wilkes, whose son has had two surgeries since the pandemic started.
St. Joseph's/Candler has four outpatient surgery facilities: St. Joseph's Hospital, Candler Hospital, the Pooler Campus and the Surgical Specialty Center off of Mercy Boulevard. Learn more on our website.
Also in this series: