Safety Zone: Why it's safe to come to the emergency room at St. Joseph's/Candler
Safety Zone
Aug 25, 2020
Sudden dizziness or weakness? Come to the emergency department.
Chest pains. Don't mess around – call 9-1-1 and get to the ED.
If you are having a medical emergency do not let COVID-19 stop you from getting immediate, emergent care.
At St. Joseph's/Candler, we have literally put up walls and converted meeting rooms to rapid assess treatment areas to care for COVID-19 patients and keep them separate from our acute care patients. Our co-workers always wear masks and other appropriate personal protective equipment (PPE). Visitation restrictions are in place and social distancing measures are being followed.
"When you come into our hospital, we are going to check your temperature. We are going to ask you screening questions to determine if you've been exposed to somebody who might have the virus," says Billy Rawlings, St. Joseph's/Candler Director of Emergency and Support Services. "We are going to ask you to put a mask on, and we're going to wear PPE to protect you. We're taking every precaution to keep you safe."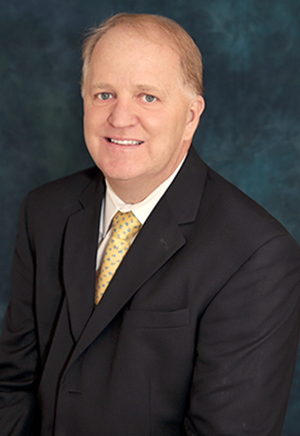 Here's what to expect when you come to our emergency departments:
Immediate screening: Immediately upon arriving, you will be greeted by a nurse. He or she will ask you a series of questions to understand your chief complaint.
Do you have a fever?
Do you have a sore throat?
Are you experiencing respiratory symptoms such as shortness of breath or cough?
Are you having GI symptoms, such as nausea or diarrhea?
These can all be signs of COVID-19. Your symptoms will determine where you will be placed within the emergency department.
Masks: You will be given a hospital-approved surgical mask to wear during your stay. Your one allowed visitor must also wear a hospital-approved mask. All St. Joseph's/Candler co-workers wear masks at all times.
Visitors and social distancing: Visitation restrictions are in place throughout the health system. In the emergency departments, one visitor is allowed to remain with you. However, if you are admitted into the hospital for a longer stay, they will not be allowed to stay. Social distancing measures are in place in the ED lobbies. You will notice signs on chairs that shouldn't be sat in to encourage social distancing.
Zones – Keeping COVID and non-COVID patients separated: After your initial screening with the GRASP nurse, he or she will place you in a room in one of three zones.
Zone 1 is a rapid assess treatment area for patients suspected of having COVID-19. These patients may have a low-grade fever or cough.
Zone 2 is solely for patients with more serious respiratory symptoms, such as difficulty breathing or physical distress.
Zone 3 is for everyday ED patients who will be completely separated from the other zones. The co-workers and doctors for Zone 3 do not have contact with anyone in the other zones.
The ambulance bay at St. Joseph's Hospital and a conference room at Candler Hospital were constructed into additional space for Zone 1 patients. Preparing for the future if COVID-19 cases continue to surge, the Meeting Rooms at St. Joseph's and the Marsh Auditorium at Candler have recently been converted into more rapid assess treatment areas.
The goal of creating these spaces is:
keep COVID patients separated from acute care patients; and
get these lower acuity patients treated and tested as soon as possible and back home.
"Our goal is to get those individuals out in two or three hours," Rawlings says. "If we can, we really want to keep you out of the hospital, which is better for you, and then we have rooms available for those folks that really need those beds in the hospital."

Above: To the left is the beginning stages of turning the Marsh Auditorium at Candler Hospital into a COVID-19 treatment space. To the right is the completed construction project.

Testing: For those patients that are sick enough to be admitted to the hospital, we are doing rapid testing. These results typically take two to three hours. This helps us determine where the patient will be placed. If we learn the patient is positive with COVID-19, he or she will be placed in a COVID zone of the hospital. However, if the test result is negative, we want to keep that patient separated from confirmed COVID patients.
"Testing is huge for us now," Rawlings adds. "It helps us better place our patients, and if they are negative, we are not exposing them to other patients in the hospital that are positive."
Telehealth: One of the newest services St. Joseph's/Candler is offering ED patients is daily telehealth visits with an emergency department physician and respiratory therapist. This is for those patients that were treated in Zone 1, sent home and later received a positive COVID-19 test result.
The patient will get a text message with a link to open the telehealth portal. You will see and hear the physician or respiratory therapist, who will ask you a series of questions about your health. You also will be given a finger pulse oximeter, which you place on your finger and in a matter of seconds know your oxygen level and heart rate. This information will be shared with the doctor.
The goal of these telehealth visits is to keep you out of the hospital and safely self-isolating in the comfort of your own home. However, we don't want you to feel alone in your battle against COVID-19. These daily telehealth assessments will monitor your health and if there's concern, the doctor will ask you to come back to the hospital.
"Most people that are at home with this virus are nervous," Rawlings says. "They don't always know at what point they need to come to the emergency department or stay home. Now, with the telehealth assessment, they can open up their phone and we can look at them and the physician can talk with them. The goal again is to be able to keep these individuals out of the hospital, but also make sure they are comfortable with their health."
Additionally, the emergency department has teamed up with St. Joseph's/Candler Home Health to send a nurse to check on those same patients. The nurse will come to your home to evaluate your condition and go over any questions you may have.
What does all this mean for the non-COVID patient?
"Honestly, it's probably safer for you to come to the hospital than it is to go shopping where folks may or may not be wearing their masks as they should," Rawlings says.
Rawlings assures the public that it is safe to come to the emergency department. Precautionary measures and policies are in place and our procedures are constantly evaluated to see if anything needs to be updated or changed.
"If you need to be in the hospital, my advice is come to the hospital," Rawlings says. "Don't wait until the point that you are so sick you end up in intensive care. Let us check you out; let us determine if you need to be here or not, and if we can get you home, we are going to get you home."
Also in this series: