Safety Zone: Here's how we are keeping patients safe at our primary care, specialty offices
Safety Zone
Sep 10, 2020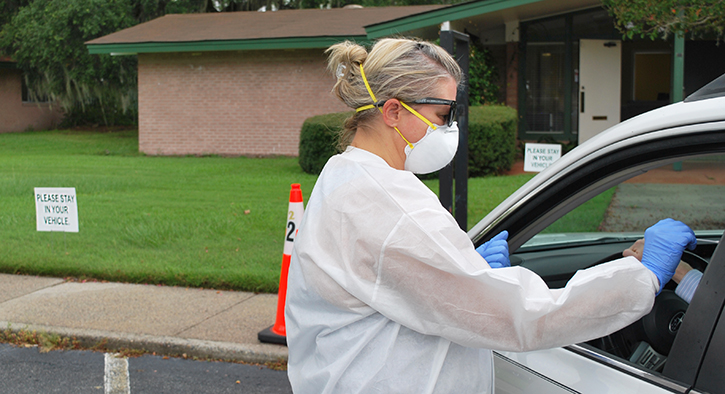 St. Joseph's/Candler has a giant footprint in Coastal Georgia and South Carolina. With our primary care, urgent care and specialty outpatient offices, we see people from Savannah to Hilton Head to Richmond Hill to Statesboro and many cities in between.
Just like our hospital facilities, our outpatient practices are following strict precautions to keep patients and co-workers safe during the COVID-19 pandemic.
"We are trying to make it easy and convenient for patients to come to our facilities, while taking responsible steps to protect both patients and our staff," says Allan Kennedy, Vice President of St. Joseph's/Candler Physician Network.
Here are some of those steps you can expect to see:
Testing: One of the first actions St. Joseph's/Candler took early in the pandemic was to open a drive-through testing site at the Medical Arts complex in midtown Savannah. This site is for St. Joseph's/Candler primary care or urgent care patients exhibiting symptoms of COVID-19 who presented in or called a medical office. These patients are sent to the testing site to limit possible exposure to other patients at an office.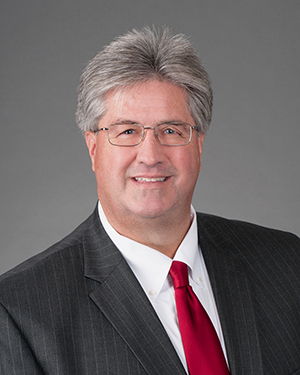 You must have a referral from an SJ/C office to be tested at the Medical Arts complex.
"From a patient standpoint, if you were going to your doctor for an annual checkup or to get lab work, you weren't sitting in a waiting room with potentially sick people who had been exposed to COVID or had symptoms of COVID," Kennedy says. "From the Physician Network standpoint, I would say this is the most important and most impactful thing we've done since all this started."
For patients that are sent to the testing site and have a positive result, your physician will continue your high-quality care. Arrangements will be made for you to have a telehealth visit with your primary care doctor who will ask about fever, respiratory or GI problems and other symptoms you should monitor while in self-isolation. If symptoms get worse, for example shortness of breath, you should go to the emergency room.
Telehealth: Telehealth, or virtual visits, are not just for COVID-19 positive patients. Starting last March, outpatient offices significantly saw an increase in telehealth visits, Kennedy says. At its peak, primary care and specialty offices did almost 6,200 telehealth visits in one month, averaging about 250 to 300 appointments a day. That's decreased over the last few months, but many offices still offer telehealth. You may ask if this is an option when scheduling your next appointment.
"There are certainly some patients who don't want to come in because of their overall fear of exposure, not just at our facility but at any facility where people may gather," says Tina Barefield, Office Manager at St. Joseph's/Candler Primary Care on the Island. "We stress to the patient that we are open and taking measures to keep them safe, but we also are mindful that there are some patients who are more cautious than others and would prefer a televisit."
Screening: Our outpatient offices are screening most patients twice. When you call or an office calls you to make an appointment, you will be asked a series of questions about symptoms and possible exposure to COVID-19, Barefield explains. This may determine if you need to be tested before you come into a practice.
The day of your appointment you also will be screened upon entering a facility. Your temperature will be taken and a screener will go through a list of exposure and symptoms questions, says Barefield. If there is any concern, you may be escorted immediately to an exam room or asked to return to your car for an exam.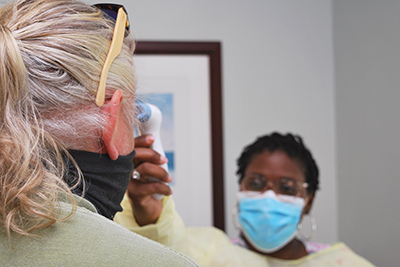 Masking: At all of our outpatient locations, masks requirements are in place for both co-workers and patients. Even if that particular city doesn't have a mask mandate in place, masks must be worn at all times in any St. Joseph's/Candler facility.
Just like the hospitals, St. Joseph's/Candler is providing personal protective equipment, such as masks, goggles or face shields, to co-workers working at our outpatient offices, Kennedy says.
Social distancing: And just like the waiting rooms of surgery or the emergency department, primary care, urgent care and specialty offices are practicing social distancing. Signs are placed in chairs to encourage patients to keep their distance while in the waiting rooms.
Cleaning: These waiting rooms are also frequently cleaned. Chairs are disinfected after someone gets up. Bathrooms are cleaned multiple times a day. Exam rooms are thoroughly cleaned after each patient. We've even had co-workers come in on weekends to ensure offices are kept sanitized, Kennedy says.
Visitation Policy: Our outpatient offices also have a no visitor policy. By limiting the number of people that enter our facilities, we hope to limit potential exposure to patients and co-workers.
Exceptions can be made for those with physical or mental disabilities, says Kennedy. Offices are taking steps to make sure caregivers who can't attend appointments stay informed.
Take for example St. Joseph's/Candler Physician Network – Podiatry, which has five offices across the region. They are asking visitors to wait in the car, as long as the person has working air conditioning. Those nurses will walk the patient back to the car and inform the caregiver about the appointment and follow up steps.
Why you should continue to see all your healthcare providers
Diabetes hasn't stopped due to COVID-19. Hypertension hasn't suddenly disappeared. Especially if you have a chronic condition, you should continue to see your healthcare provider, Kennedy encourages.
"If you have a chronic condition and you are not seeing your physician, the likelihood is that the condition is going to get worse," Kennedy says. "That's what we want to avoid is patients getting sicker simply by saying, 'I don't want to go to an office,' and that's why we've put steps in place to protect our patients."
So when it's time for your next annual physical, cardiology appointment or if you have a condition someone like a podiatrist or an ENT can help with, you can trust that all St. Joseph's/Candler Physician Network offices are taking precautions to keep you safe. Be sure to call the office if you have any questions or concerns or to ask about a telehealth visit.
Also in this series: