Safety Zone: How St. Joseph's/Candler Home Health is operating during a pandemic
Safety Zone
Oct 8, 2020
Multiple steps, precautions are in place to continue to care for patients at home
When you are well enough to be at home, but still need extra care and educational support, St. Joseph's/Candler Home Health is here for you.
And that hasn't changed, even during a worldwide pandemic.
Taking care of home health patients hasn't slowed due to COVID-19. In fact, we are one of very few agencies that are taking care of COVID-19 patients. Many steps and precautions are in place to keep all our patients and co-workers safe. We can effectively treat both regular and COVID patients safely.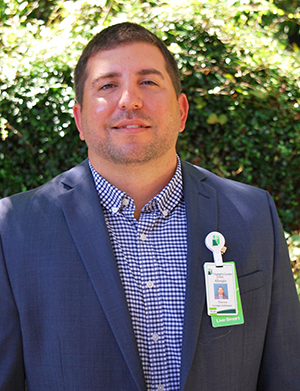 "Unless you need to be in that acute care setting, let's keep you in the comfort of your own home," says John Albright, director of St. Joseph's/Candler Home Health.
"Also, many times, we can keep you out of a skilled nursing facility or rehab facility because we can provide those services at home," adds Kristi Kelly, clinical director of Home Health. "Especially during these times, if you are leery about going to a community-type setting, we can help."
SJ/C Home Health takes a total-patient approach to treatment, meaning we develop specialized plans of care that are the most appropriate for each patient's individual needs and level of functioning. The goal of these individual plans is to reduce recovery time, optimize independence and prevent unnecessary hospitalizations.
Our Home Health services include nursing, home health aides, physical and occupational therapy, speech therapy (only in Chatham County) and social work. We see patients in more than 12 counties and do nearly 5,000 patient visits a month.
How do we keep you safe?
Screening: Before any Home Health co-worker goes to a patient appointment, he or she calls the patient to do a screening. The same questions we ask at any St. Joseph's/Candler facility are asked:
Do you have a fever?
Do you have any respiratory symptoms?
Are you having GI symptoms, such as nausea or diarrhea?
Have you been around anyone who's tested positive or been exposed to some suspected of having COVID-19?
This phone call takes place before every Home Health visit. If a patient's COVID status is unknown and they report symptoms, the Home Health co-worker will take extra safety precautions when visiting this patient.
PPE: At every Home Health visit, co-workers wear masks and gloves. If we are treating a COVID-19 patient or the patient answered yes to any of the screening questions, full personal protective equipment (PPE) is donned. This includes masks, gloves, goggles, gowns, bonnets, shoe covers and face shields.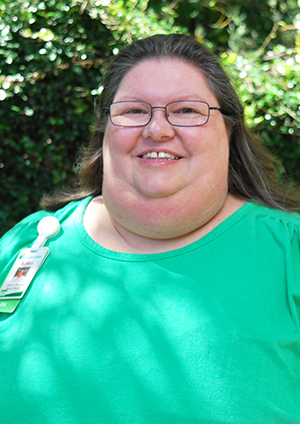 Disinfecting: Think about the equipment you see at your doctor's office. A lot of that is what our Home Health co-workers take into homes – computers, blood pressure cuffs, stethoscopes, bags and more. Upon leaving an appointment, all that equipment is immediately disinfected. All PPE is taken off and properly disposed. This happens after every visit.
Scheduling: Speaking of multiple visits, our Home Health program strategically plans a co-worker's appointment schedule. If, for example, a nurse has five patients to see in a day and one has COVID-19, then that appointment will be scheduled at the end of the day. Or, a nurse's schedule may include only COVID-19 patients.
Currently, SJ/C Home Health averages treating around 35 COVID-19 patients at one time. These patients are referred from St. Joseph's Hospital, Candler Hospital – including a program with both emergency departments – as well as physician practices.
"Some of the patients when they come out of the hospital, we are treating them for more than just COVID," Albright says. "A lot of it may be monitoring, educating, teaching and training, but you also have some wound care or post-op patients that have also tested positive."
"Or, they've been in the hospital bed for four weeks and they have no muscle tone and need physical therapy," Kelly adds.
Why all of this is important
We know for many that being treated at home means a faster recovery time because patients tend to be happier and more at ease in their own environment. That's why we are going above and beyond to continue to treat and educate our Home Health patients.
"A lot of times people tend to get better and rehab better in a setting that's a little more comfortable to them," Albright says. "On the flip side, the environment is obviously a little more difficult to control. That's why we not only do everything possible as far as precautions go to protect the patient, but also our co-workers. We are committed to keeping our home health patients safe as they heal in the comfort of their own home."
To learn more about SJ/C Home Health including benefits and who's eligible, visit our website.

Also in this series: