COVID-19 not an excuse to ignore hospital, doctor visits
COVID-19, Family Health
Mar 4, 2021
Studies show adults and kids are missing out on important healthcare during the pandemic
A recent study published earlier this year by the American Academy of Pediatrics shows the number of pediatric visits to the emergency department were down in 2020 compared to previous years.
That would be great if it meant children weren't getting sick or hurt, but unfortunately that's not the case, according to the study.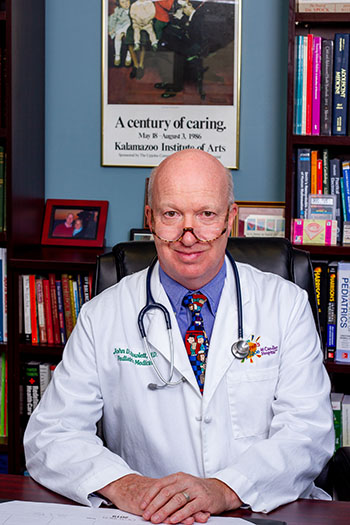 At Vanderbilt University Medical Center, for example, they looked at a three month period in 2020 and found there were 6,393 total pediatric emergency room visits last year. That compares to 11,758 in the same time period in 2018 and 12,138 at that time in 2019. However, the study also shows that the proportions of trauma increased significantly in just one quarter of the year.
"Kids not getting sick is a good thing. That's what we try to do all along," says Dr. John Rowlett, St. Joseph's/Candler Pediatric Hospitalist and Director of Pediatric Emergency Medicine. "But kids who are sick, who are not getting attention, that's a bad thing."
St. Joseph's/Candler experienced similar patient numbers in our emergency departments. Both pediatric and adult volume was down last year, says Billy Rawlings, St. Joseph's/Candler Director of Emergency and Support Services, as well as walk-in traffic. He did add that patients being brought in by EMS and the percentage of patients being admitted were both up.
Of course it's easy to blame COVID-19. In fact, the American Academy of Pediatrics study was done in response to stay-at-home orders, social distancing and remote learning that COVID forced so many into.
And COVID was scary, especially in the beginning. But more than a year into the pandemic, Dr. Rowlett says don't let fear be the reason you ignore emergency rooms, hospitals or your doctor's office when sick or hurt.
"When you or your child gets sick, don't be afraid or assume that it's COVID. Do the same things you'd always do," Dr. Rowlett encourages. "If your child is not eating or drinking, call your physician. We've seen kids that have come into the ED that were more dehydrated and sicker than they should have been because mom or dad didn't want to come into the hospital."
It's not just pediatric visits that are on the decline. For example, an analysis of national data studied by the University of California, San Francisco revealed a 53 percent decrease in all adult heart surgeries, including a 40 percent decline in non-elective heart surgeries, in 2020 compared to 2019.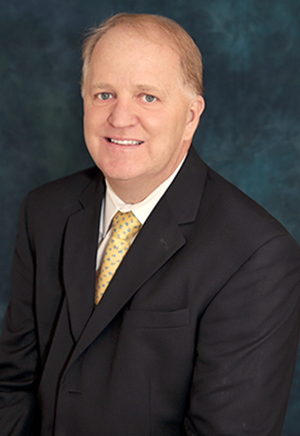 "High blood pressure, diabetes – those conditions are not going away just because we're in a pandemic," Dr. Rowlett says. "Ignoring your high blood pressure because you're afraid to go to the doctor because of COVID means you get closer to kidney disease or heart disease or stroke. Not getting your mammogram or colonoscopy because you're afraid of COVID is no longer a valid concern."
And that's because it's safe. Every co-worker at St. Joseph's/Candler – from those inside our hospitals to our outpatient facilities – always wears a mask and other proper PPE (personal protective equipment) as necessary. All patients and visitors also are required to mask. We practice social distancing in our waiting rooms and elevators and have limited visitors to keep the number of people inside our facilities to a minimum.
"It is safe. Our hospitals are safe. Your doctor's office is safe. What's not safe is pretending you don't need to go to the doctor."
Rawlings agrees.
"Honestly, it's probably safer for you to come to the hospital than it is to go shopping where folks may or may not be wearing their masks as they should," Rawlings says.
"If you need to be in the hospital, my advice is come to the hospital," Rawlings adds. "Don't wait until the point that you are so sick you end up in intensive care. Let us check you out; let us determine if you need to be here or not, and if we can get you home, we are going to get you home."
Related Content: