Cut Through The Chatter: Pre-existing conditions and vaccination
COVID-19
Mar 19, 2021
Updated August 2021


Cut Through The Chatter is a special Living Smart series for those who may be hesitant to take or have questions about the COVID vaccine - especially those in the African-American and Latino communities who have been disproportionately affected by the disease or have a mistrust of vaccines. We want to share some facts to address those common concerns. Both physicians interviewed for this article have been fully vaccinated.
Have diabetes? Have high blood pressure? If you have a pre-existing condition and you haven't done so yet, you need to get the COVID-19 vaccine.
And now everyone 12 and older can do so. Don't let any fear of your condition getting worse hold you back. Research and clinical trials have not shown the vaccine has any negative effect on pre-existing conditions. What we do know is that those with pre-existing conditions are at higher risk of severe illness when contracting COVID.
"The patients that most benefit from the vaccine are patients with pre-existing conditions because those are the patients most likely to get ill from the virus," says Dr. Akinniran Abisogun, cardiologist with St. Joseph's/Candler Physician Network – SouthCoast Cardiology. "We know through the studies that have been done on both those vaccinations (Pfizer and Moderna) that have been FDA approved (either in full or for emergency use), they minimize the likelihood of serious illness."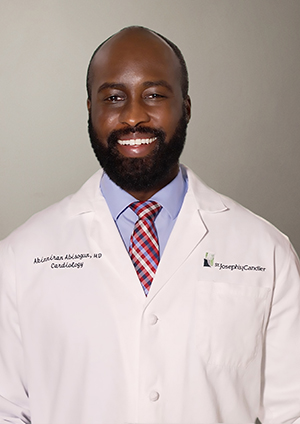 Dr. Abisogun recommends COVID-19 vaccination to all his patients. As a cardiologist, he treats not just heart attack patients, but patients with pre-existing heart conditions such as high blood pressure or atrial fibrillation.
Primary Care Physician Dr. Lorraine McRae also recommends vaccination to all her patients, especially those with pre-existing conditions such as diabetes, high blood pressure and obesity. Those three conditions are known to weaken the immune system, which is why COVID-19 symptoms tend to be worse. Getting the vaccine builds immunity against the virus, making your immune system stronger.
"It has not been shown that the vaccine worsens any of those conditions," Dr. McRae says. "There's not even any evidence that it worsens any respiratory conditions, since we worry most about the lungs with the coronavirus."
So who should get vaccinated?
The coronavirus is not unique to any population, gender or age. However, it is affecting certain populations more than others, including the African-American community. Dr. McRae believes that's due to common pre-existing conditions like diabetes, high blood pressure and obesity. She also believes more African-Americans have been infected because of their frontline work in grocery stores and restaurants and as bus drivers and school teachers.
"As an African-American woman, I felt it is very important to speak out to support the vaccine because too many members of my community are dying, and I want you to know that it is safe," Dr. McRae says. "And that African-American physicians are endorsing this and encouraging people to please go out and get vaccinated."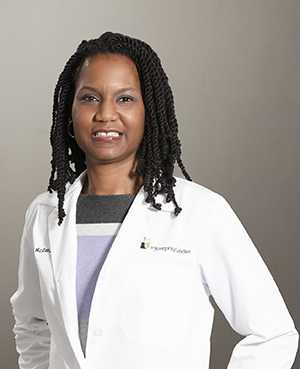 Young people should also get vaccinated because they are just as vulnerable to COVID. They might not have a pre-existing condition, but the virus has killed young people or left them with a medical condition they now have to deal with for the rest of their lives. Dr. Abisogun has seen this firsthand.
"To see very young people who are otherwise healthy have heart attacks or blood clots in their lungs or strokes and have very bad outcomes from those aliments that they don't typically get in that age bracket, and they happen to have the coronavirus also, it's something that we have to take very seriously as a community," Dr. Abisogun says. "We really have to drive down the spread of this virus, to drive down the incidences of some of these complications."
And to do so – get vaccinated.
"What we have here is an unprecedented crisis with a lot of people within the African-American community dying from a virus that is spreading out of control," Dr. Abisogun says. "We have an opportunity here as a community to limit the ramifications of the virus by giving people a tool to fight it off effectively and reduce their risks of hospitalization and death."
"That is something that is being taken advantage of, and why not within the African-American community as well? We have to take advantage of every tool at our disposal to fight this virus."
If you have concerns about your specific pre-existing condition and the COVID-19 vaccine, talk to your primary care physician or specialist before taking the vaccine.

Also in this series: