St. Joseph's/Candler Breaks Ground On Pooler Medical Campus
Nov 8, 2017

"Today we begin building a technologically advanced medical campus that is specifically tailored to what the residents of Pooler and West Chatham need," said Paul P. Hinchey, President & CEO of St. Joseph's/Candler. "There will be broad range of services designed to get plans to build in Pooler that will offer a broad range of medical services for the growing population in west Chatham and nearby counties.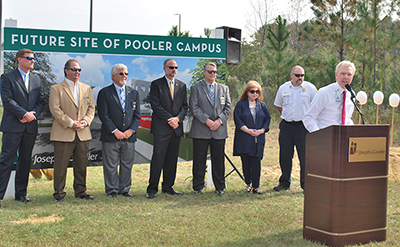 This new campus will be a destination center for patients traveling in from the region, where they will find a technologically advanced, concierge-level of service across many specialties.
"St. Joseph's/Candler is a true regional health system and it is important that we place our resources where our patients are," said Paul P. Hinchey, President & CEO of St. Joseph's/Candler. "We recognize that they are busy and we don't want to let a lack of access stop them from taking care of their healthcare needs.
"This location is a perfect spot not only for the people of Pooler, but those in Statesboro, Richmond Hill, Hardeeville and further out who need to come to get crucial medical services but don't want to drive into Savannah."
When complete, the 170,000-square-foot campus will contribute to Pooler's economic development by employing approximately 100 co-workers.
St. Joseph's/Candler has been in Pooler since 1992 and has expanded services to correspond to the growth of the area. In addition to a thriving primary care practice, St. Joseph's/Candler has built offices for specialty physicians and an advanced imaging center. But now is the time for more and to take St. Joseph's/Candler's advanced services to the community.
The new 18-acre campus will be located on Pooler Parkway near the intersection with Interstate 16. The project will be multi-phased and built out over a ten-year-period to create a multi-story, technologically advanced medical facility.
It will house offices for specialty and primary care offices in close proximity to key clinical services. The total estimated cost of the project is $62 million.
PHASE I
Phase I of the St. Joseph's/Candler Pooler Campus will be about 61,000 square feet and cost $21 million. It will open in early 2019 and house distinct medical offices and clinical services.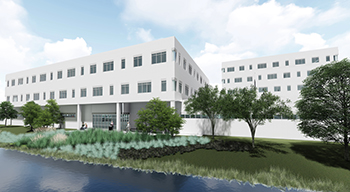 The medical office building will contain:
Primary Care Services
Urgent Care Services
Specialist offices
The clinical services portion will contain:
Outpatient Surgery Services
Endoscopy Services
Advanced Imaging Services
Outpatient Physical Therapy Services
Pharmacy Services
Laboratory Services
Wellness Services
Community Education Services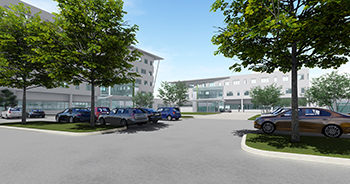 Phase II will include:
Expanded primary care offices
Expanded specialty offices
Wound Care
Cardiac rehab
Occupational medicine
Diagnostic cardiology
Short stay observation beds
The St. Joseph's/Candler Pooler Campus fills a significant community gap in the rapidly developing Pooler area. Many of the housing subdivisions are completely built out and others are filling up.
This key location will serve the populations of Pooler and west Chatham County, Effingham County, Bulloch County, Bryan County, Liberty County as well as Jasper County and Bluffton in South Carolina.
St. Joseph's/Candler has been building a significant regional footprint – now with 87 provider locations spanning 33 counties in southeastern Georgia and South Carolina. The Pooler campus is a key strategy to better serve the patients who rely on our regional offices.